Want Email Forwarding For Your Domain? RECEIVE, SEND and create unlimited inboxes with your own domain. Let's get started.
Nikuu - Free 3D Illustration Pack for Figma
Here is a 3D illustration pack that we made for you. You can use it for free on any personal or even commercial product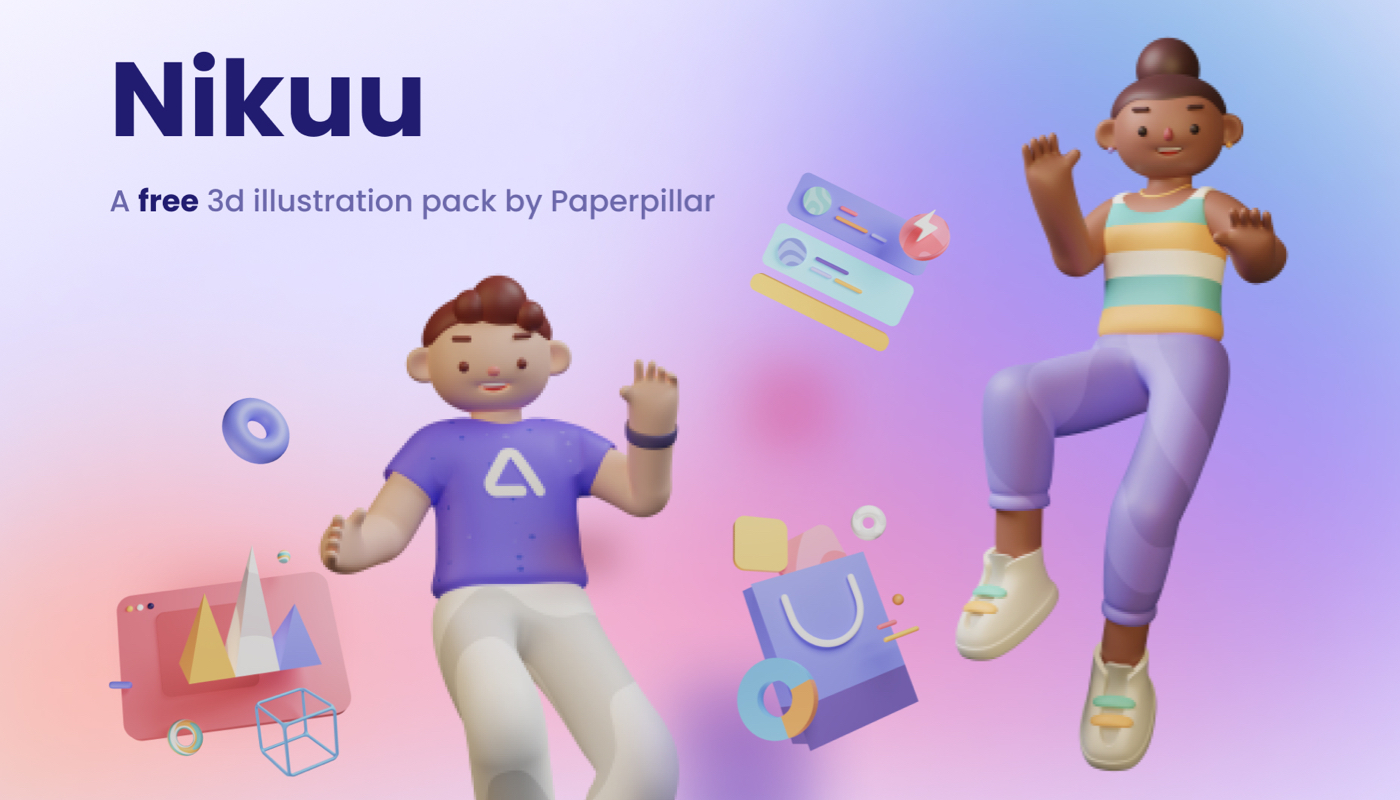 3D Cartoon Hands Free Mockup
A collection of 3D cartoon hands, hand-crafted to use for your design and illustrations! The hands are made out of components so you can make your own and create variants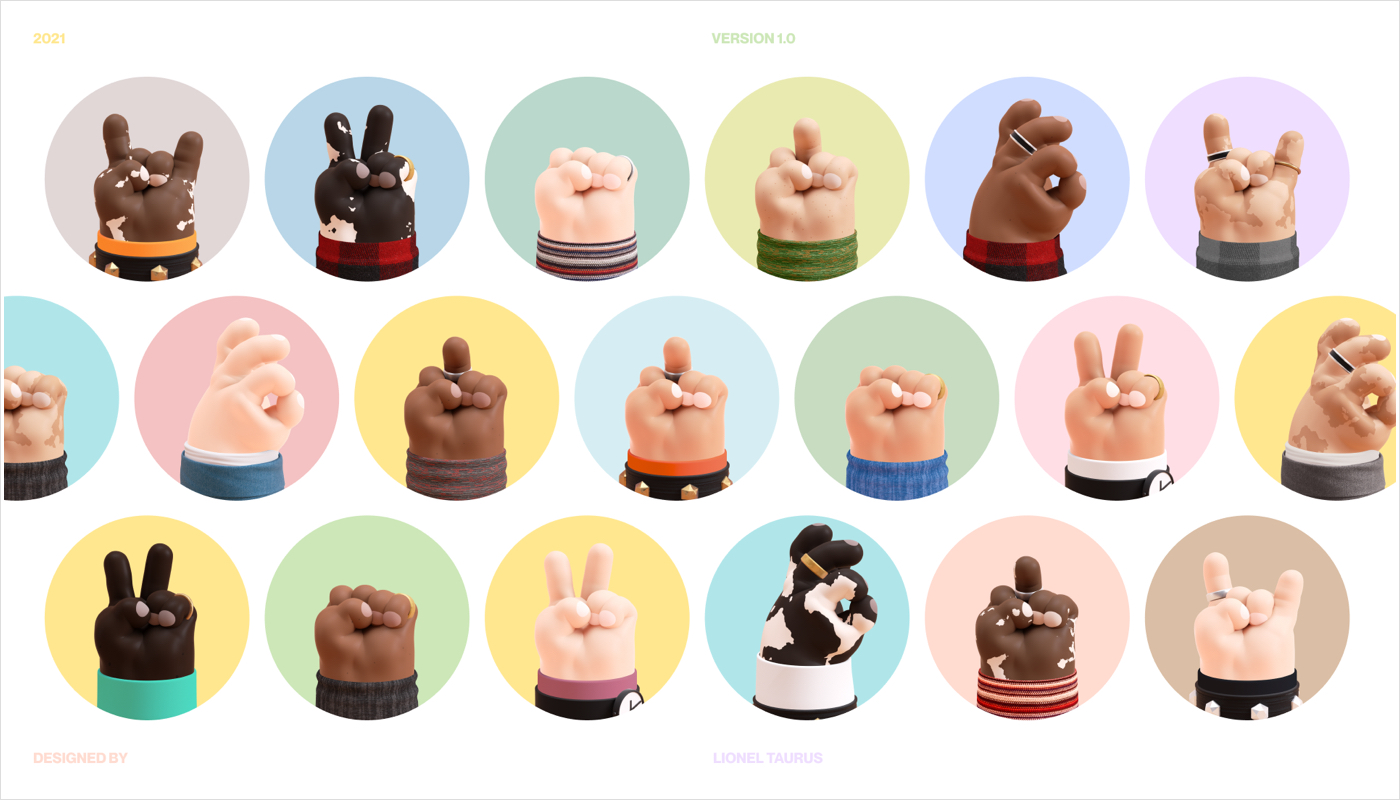 Surface - 75 Free Illustrations
75 free illustrations library for your design/product. Want to give your brand's color, just change the background color? It's that easy!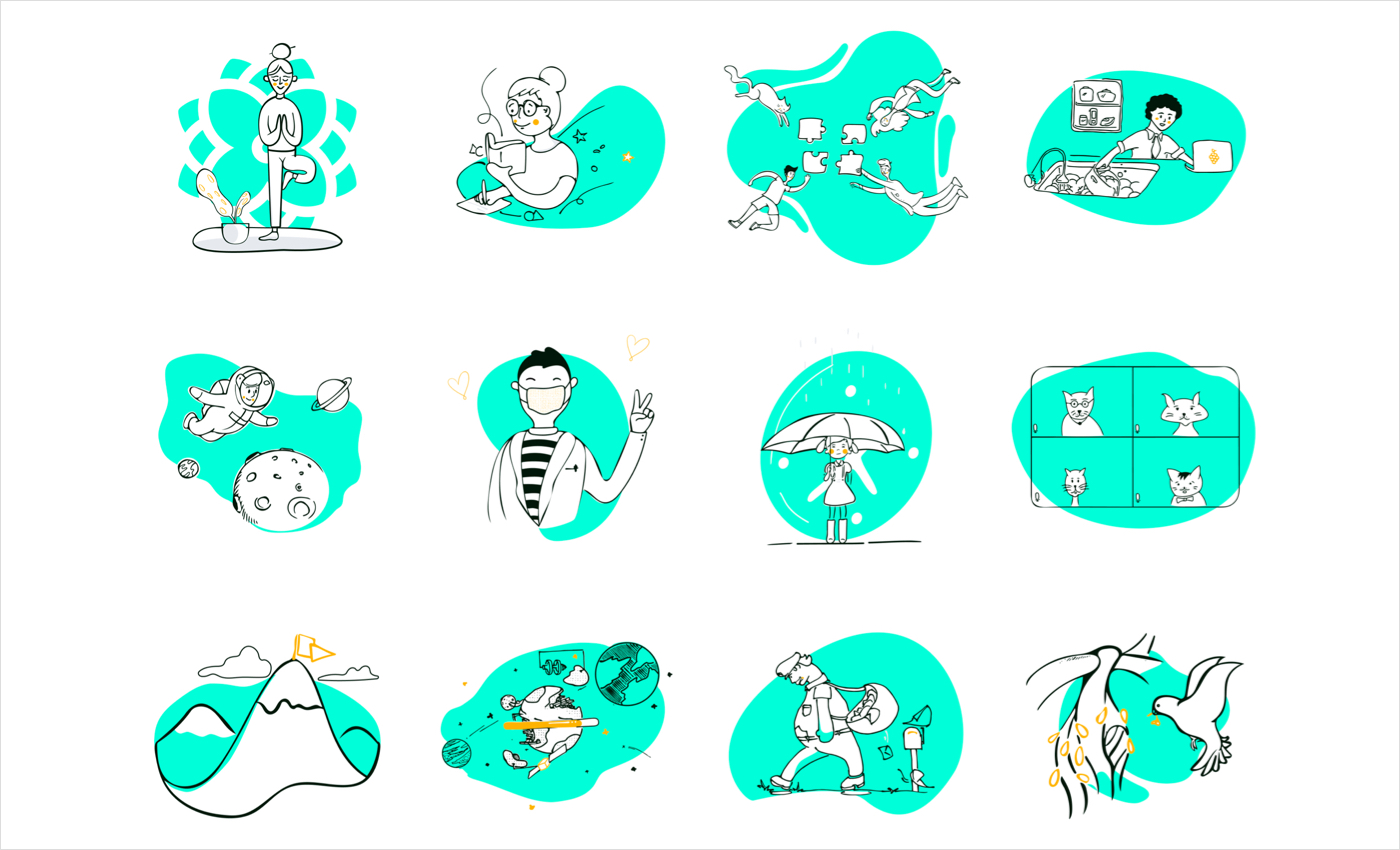 Skribbl Free Illustrations
Illustrations for everyone. A growing collection of free, hand-drawn illustrations brought to you by a global community of aspiring creatives. You can use our free illustrations for any purpose, without attribution. Enjoy!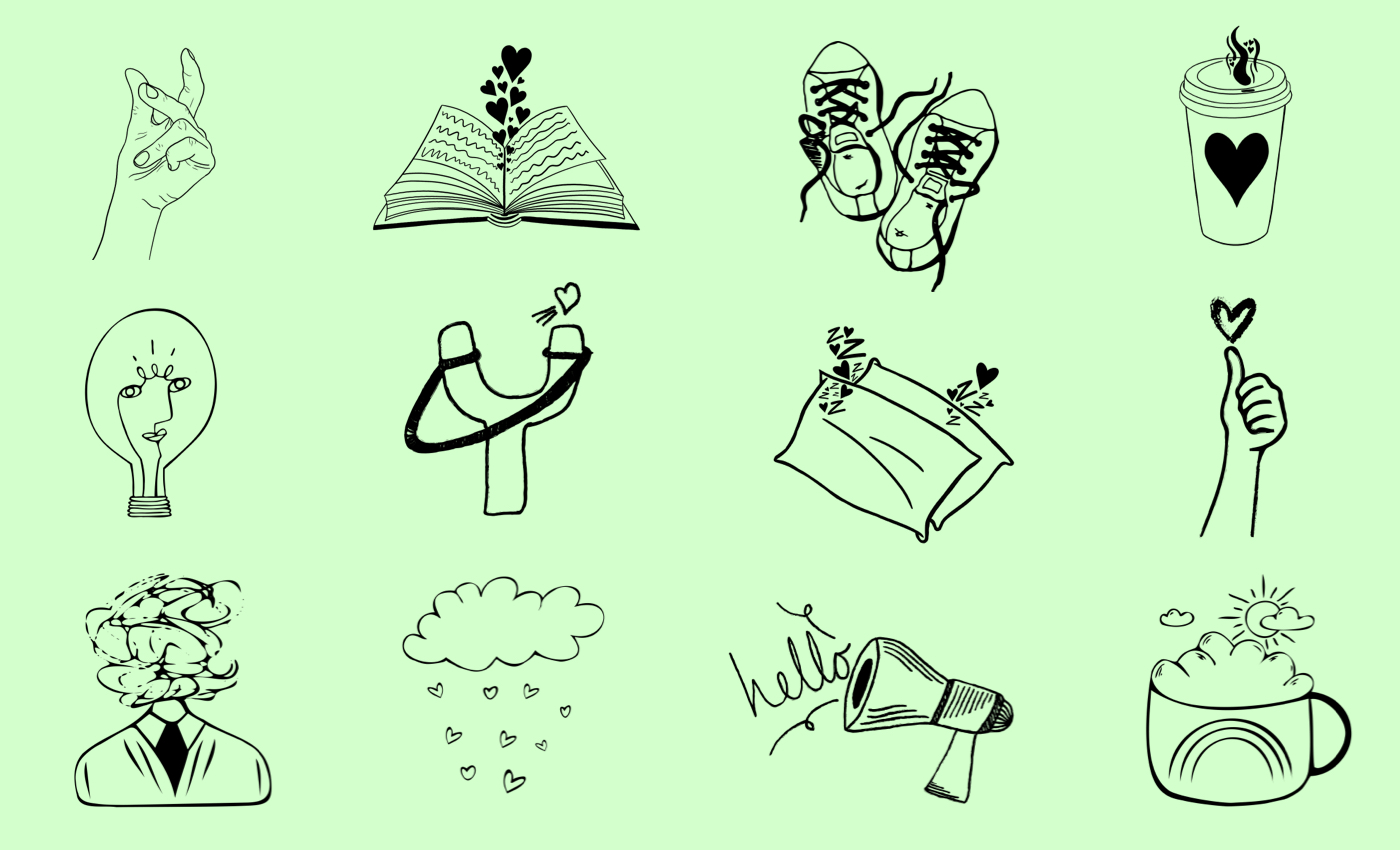 BAM Free 3D Illustration Kit
The main idea behind this is to bring a modern and colorful touch to our UI and presentations. Now we'd like to put our illustrations into your dispositions, you can use them for any commercial and personal use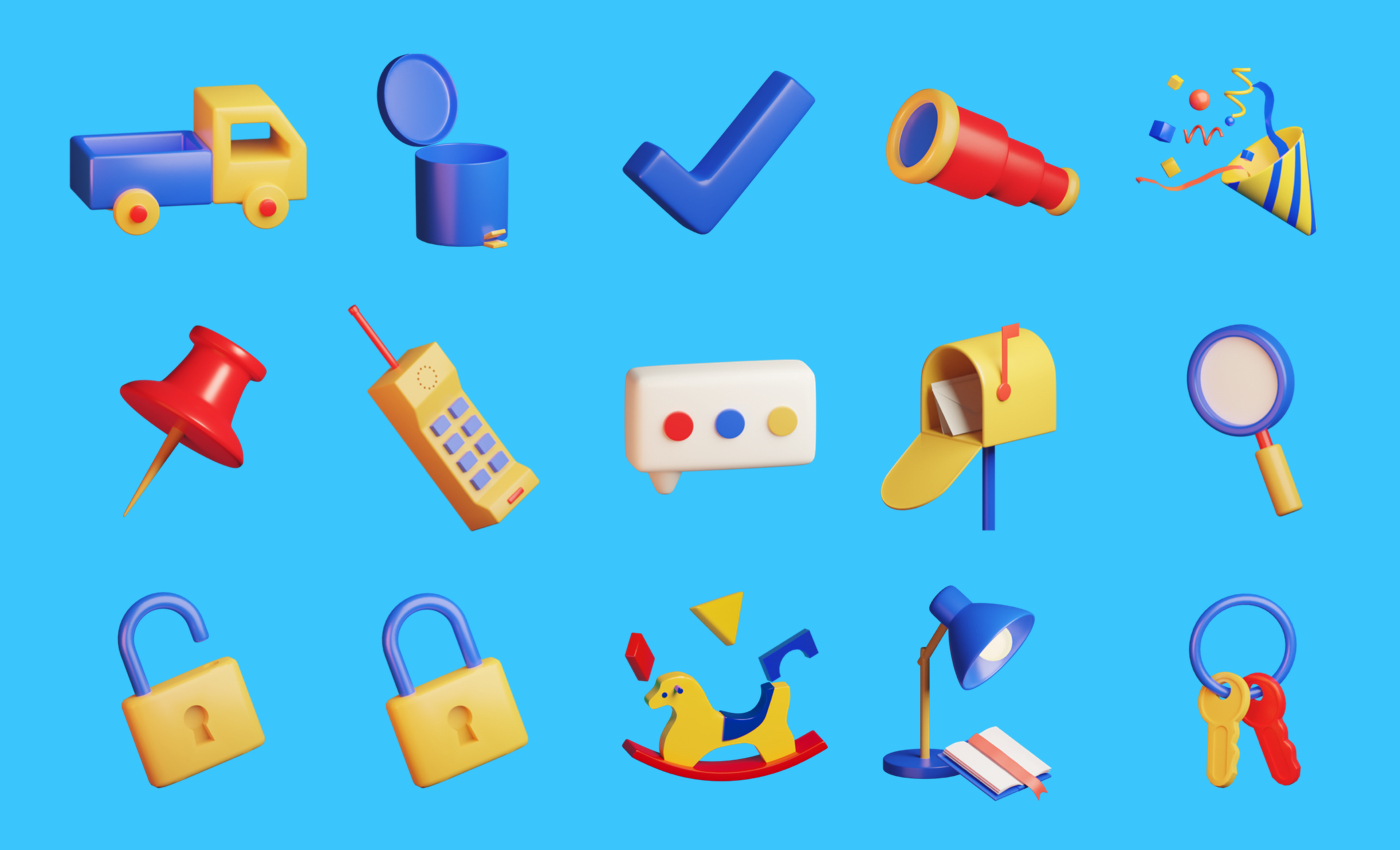 Blues Dual Tone Free Illustrations
Dual tone illustrations made in filled outline style, these simple illustrations colors can be easily modified to fit your brand since all vector files are included and fully editable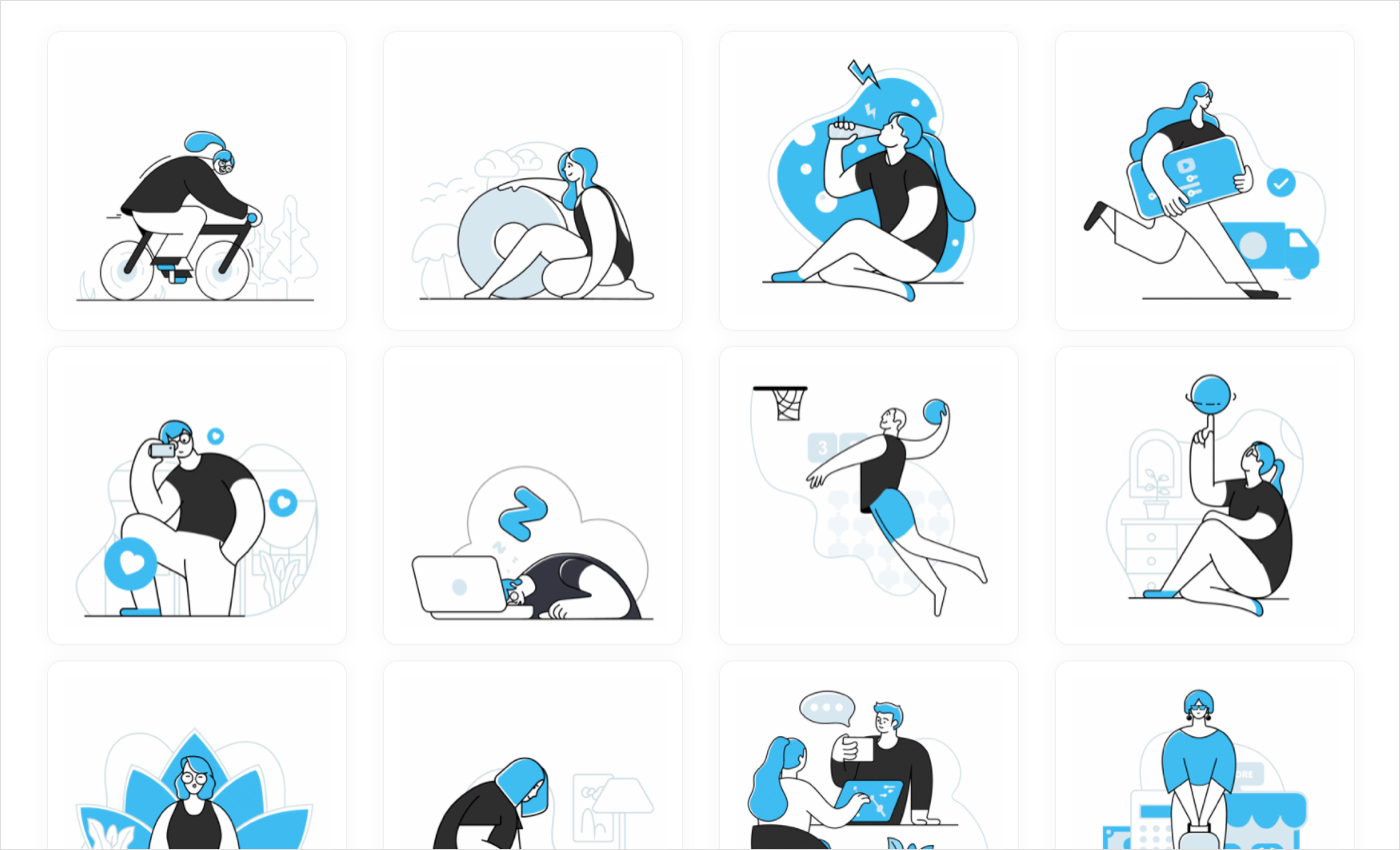 Porto Free Illustrations
Free 20 stylish hand drawn illustrations. All of them available in 2 scene variants (with small elements around and without) and 3 gradient variants (large dotes - 50 ppi, medium dotes - 100 ppi, small dotes - 150 ppi)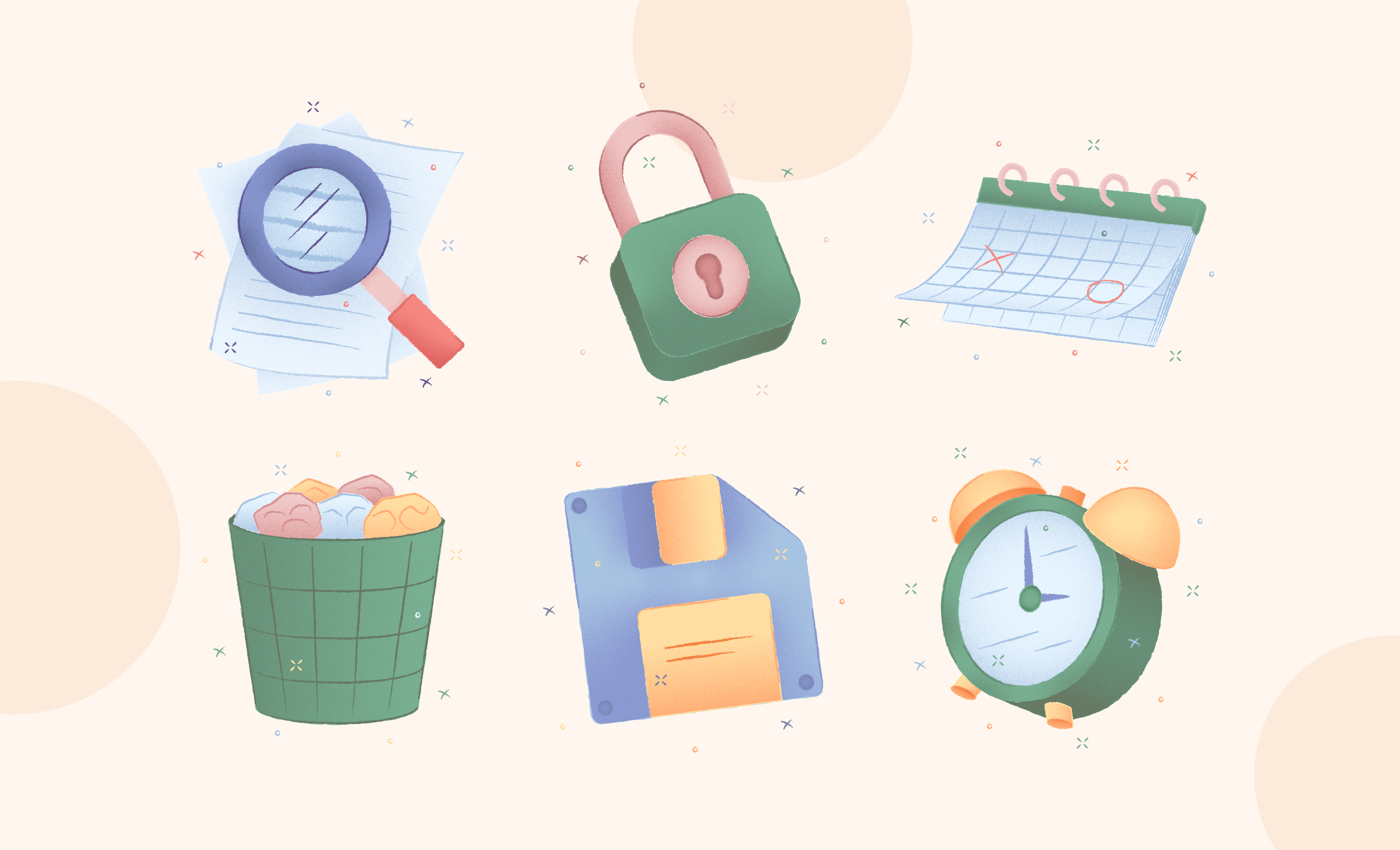 Icons8 Illustrations - Free vector illustrations to class up your project
Ouch helps creators who don't draw overcome the lack of quality graphics. Download the free PNG and SVG illustrations from top Dribbble artists to class up your product.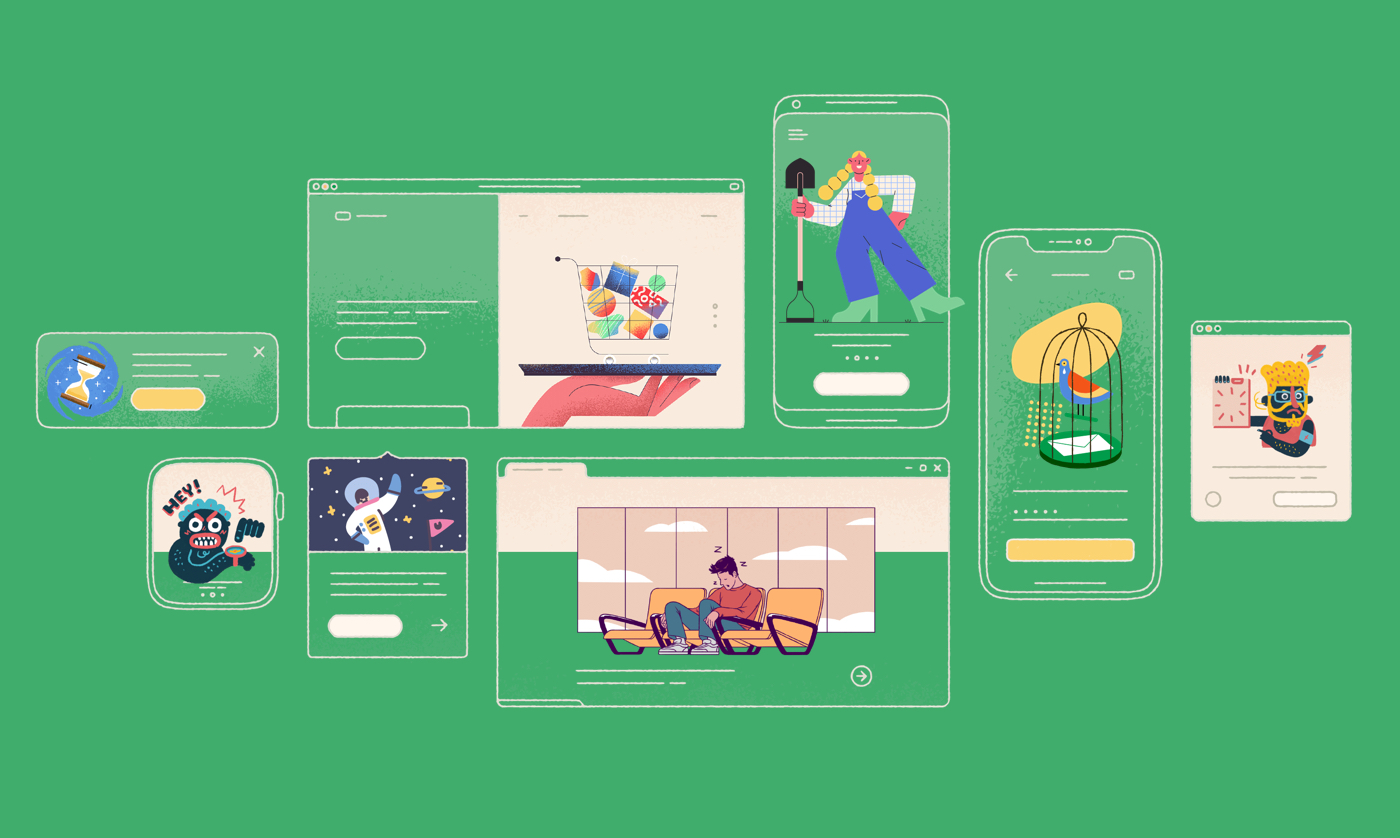 Lucid Free Illustrations
Add more spark in your content with Lucid Illustrations. A beautifully organized collection of illustrations built in popular categories. All illustrations in the pack comes with left and right angle view.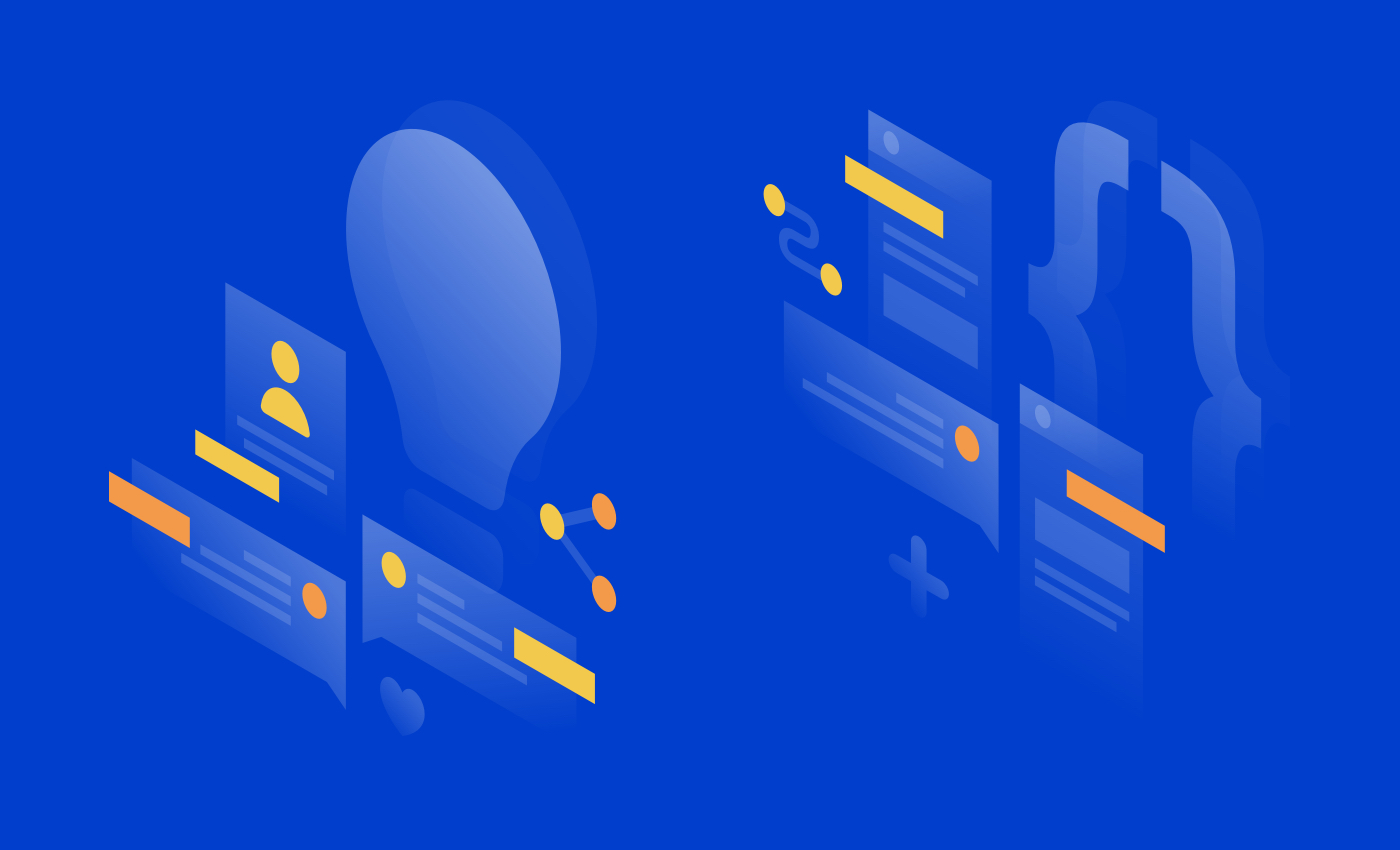 3D Slam Free Illustrations
Discover 16 free objects created with Cinema 4D. Virtual reality tools and other gadgets are embodied in volumetric graphics. Customize any object in Cinema 4D to get your perfect one. All elements are fully editable.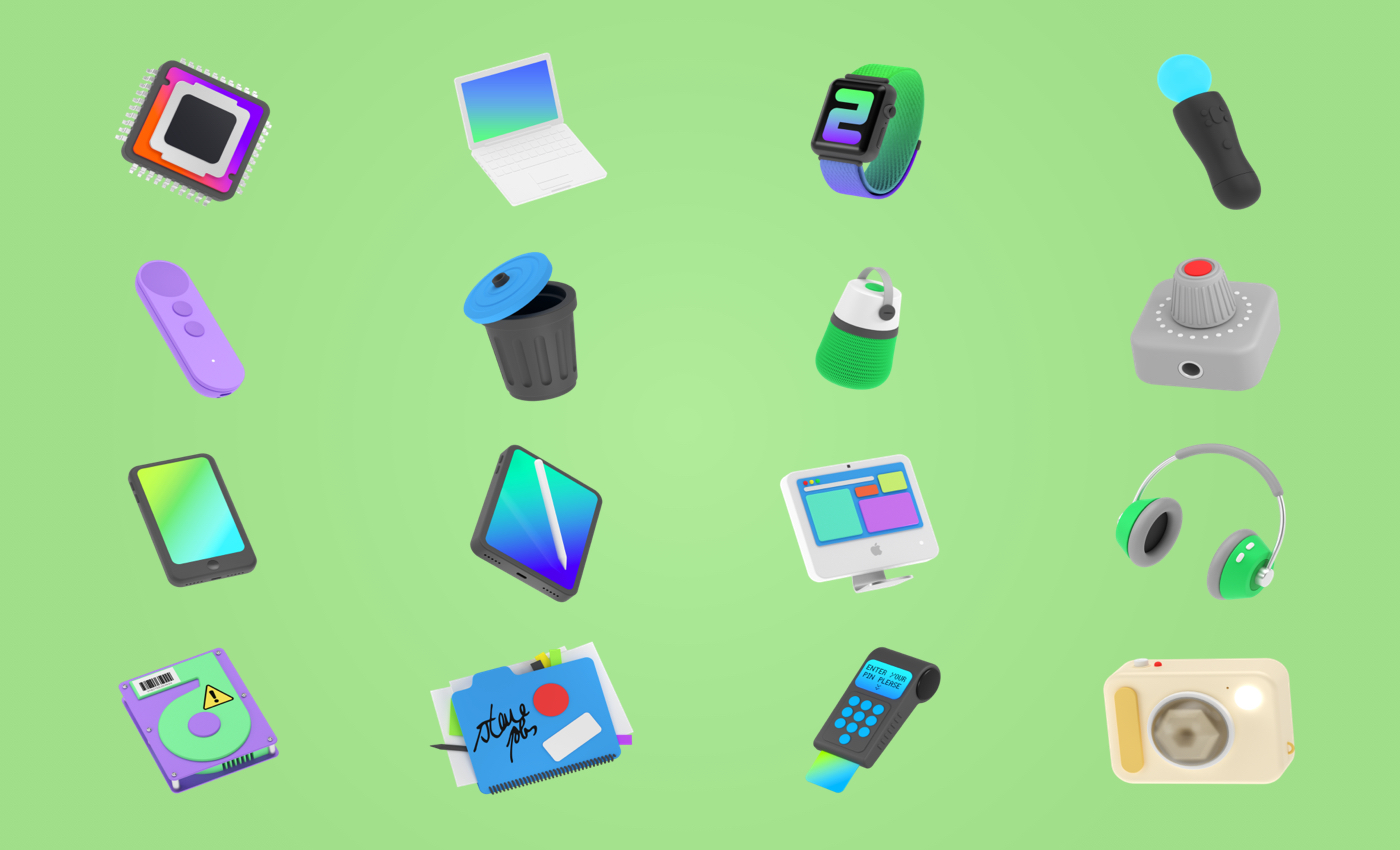 Christmas Free Illustration Pack
High-quality Free Christmas royalty-free Illustration pack that can be used in all designing software like Photoshop, Illustrator, Adobe XD and Sketch for Festival & Days related content in all formats.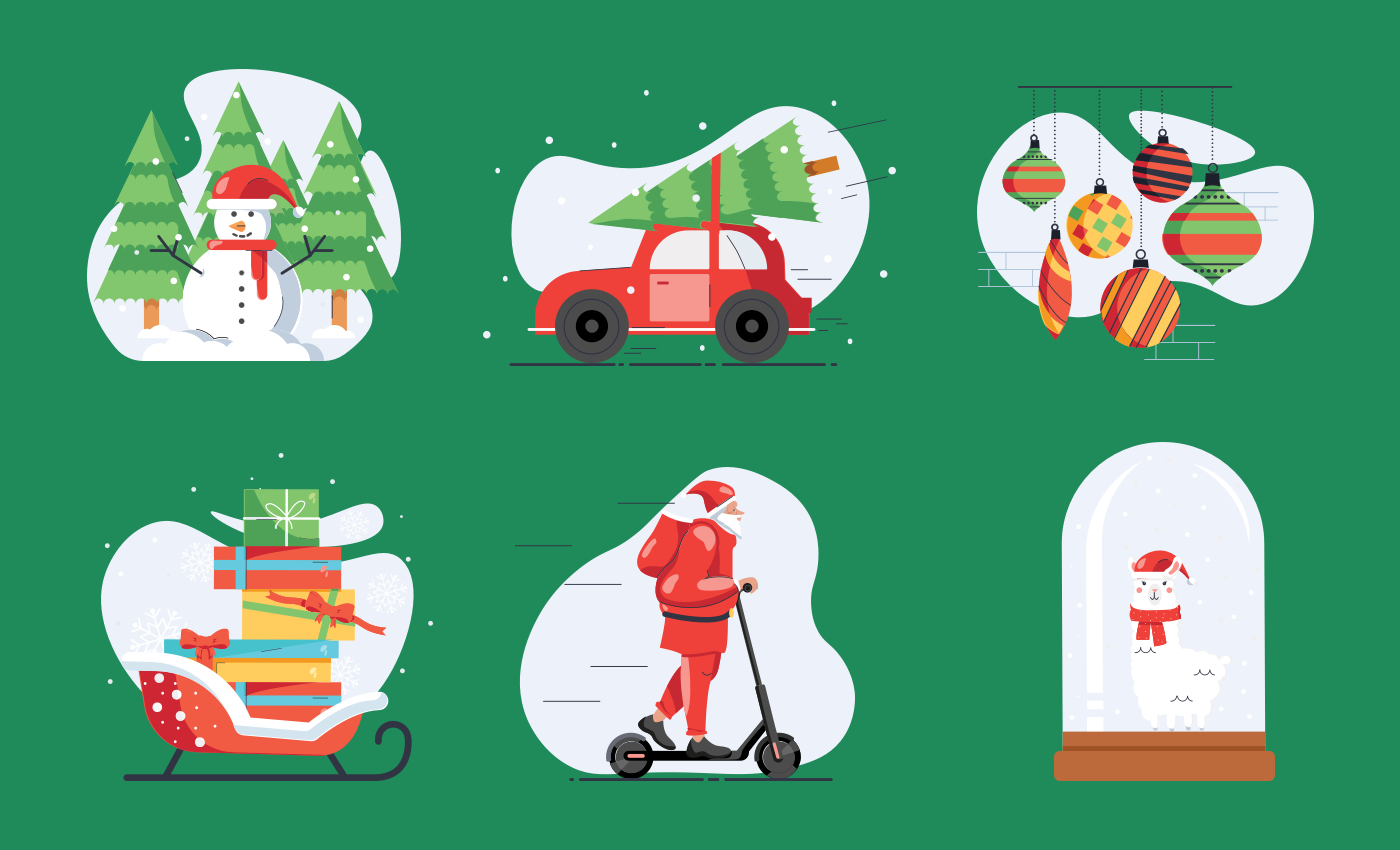 HiTu - Free Illustration Components For Figma
HiTu aims to modularize layout, color, shapes, and a series of design guidelines to help designers fulfill illustration requests gracefully and fast.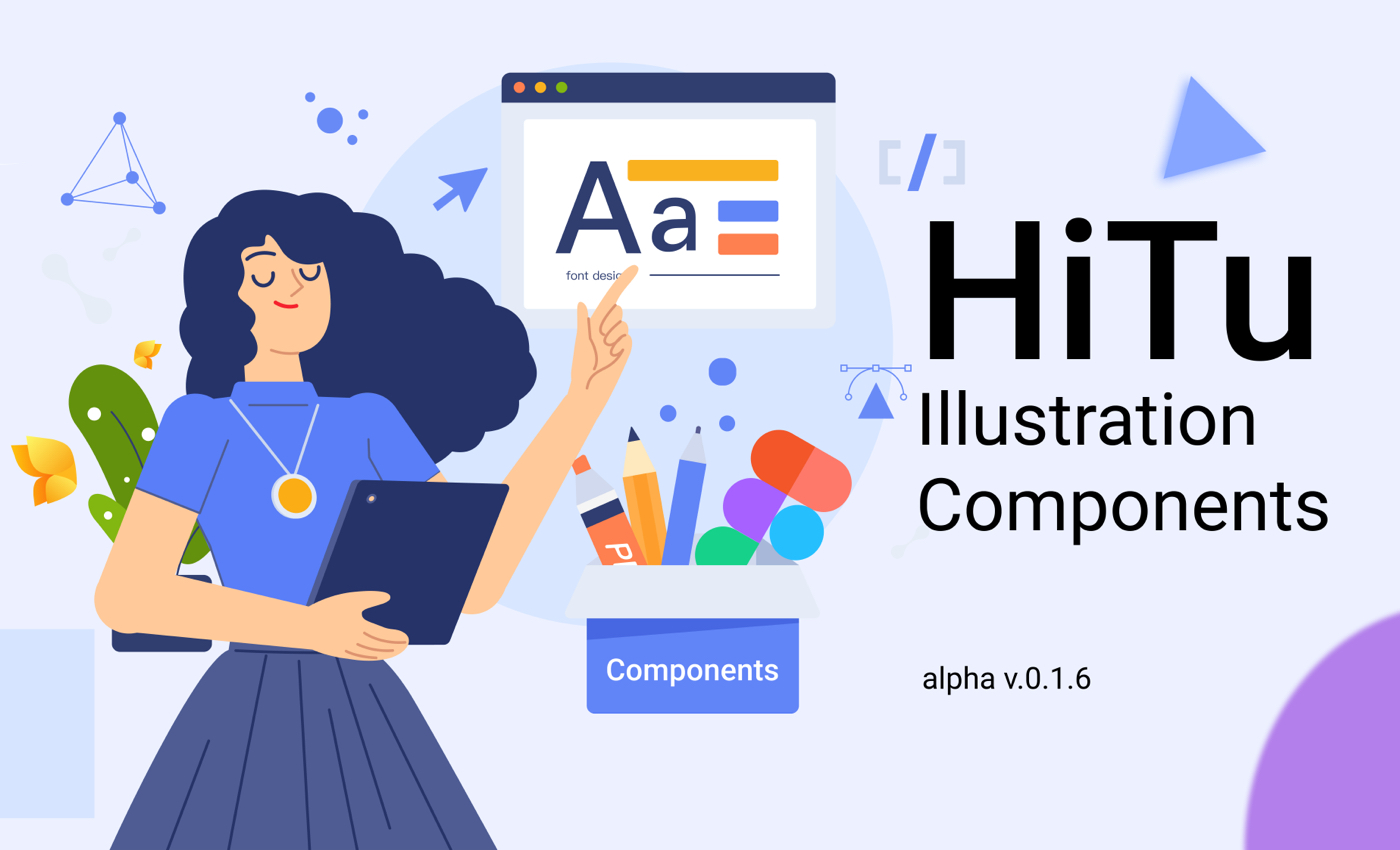 Merry Christmas Free Illustrations
400+ unique Christmas theme illustrations in different styles for your awesome projects. Available in PNG and SVG formats.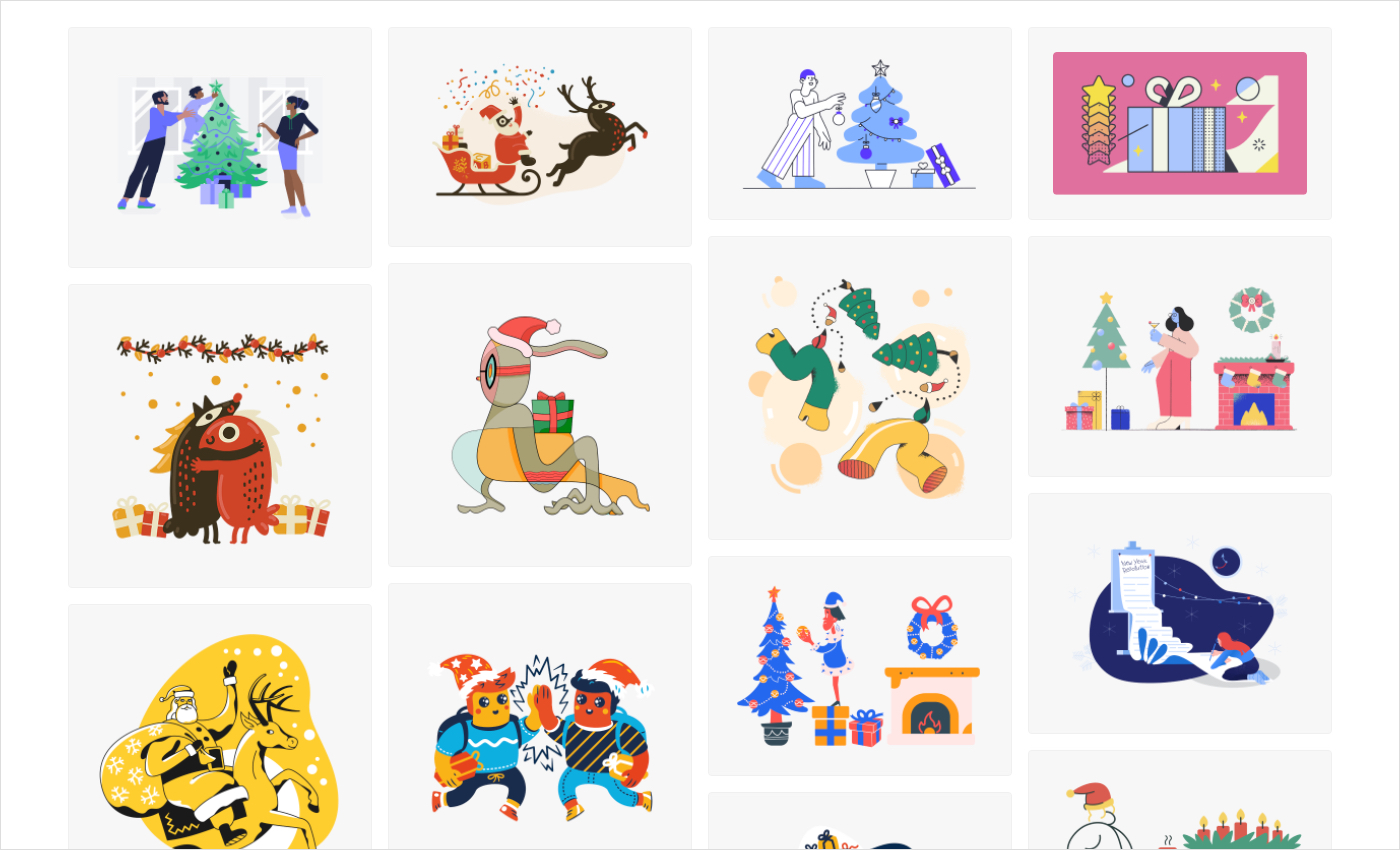 SALY - Free 3D Illustration Pack for Figma
Collection of high-quality 3D illustrations, hand-crafted and full of personalities. Free to use for your exploration or personal project. Over 20 illustrations and will keep updated in the future.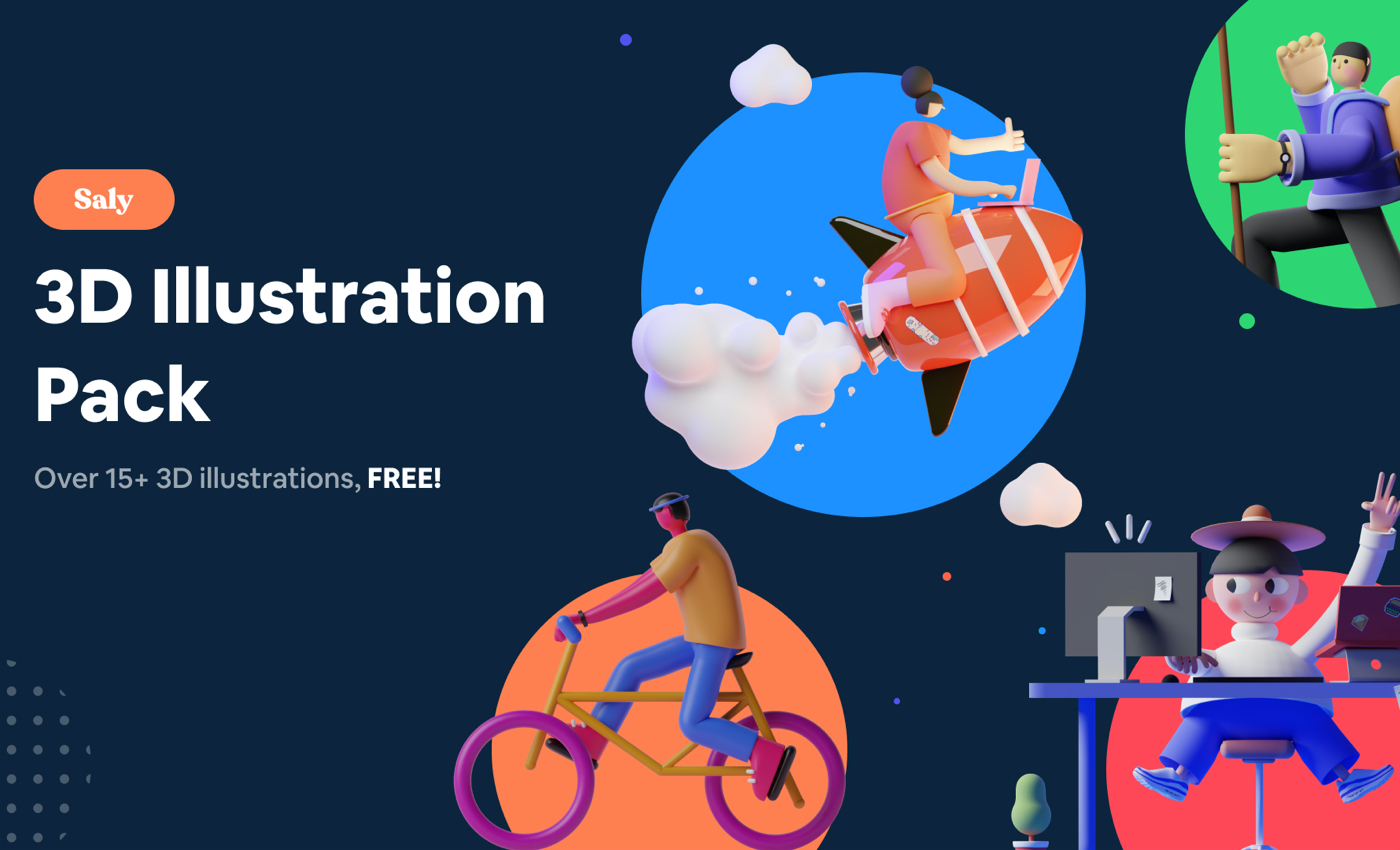 Whoooa - 20 Free Customizable Vector Illustrations
Handmade and customizable illustrations for your personal projects. You can change colors at once for all 20 illustrations with just a few clicks in Sketch, Figma, or Adobe XD to fit the color palette of your product or brand.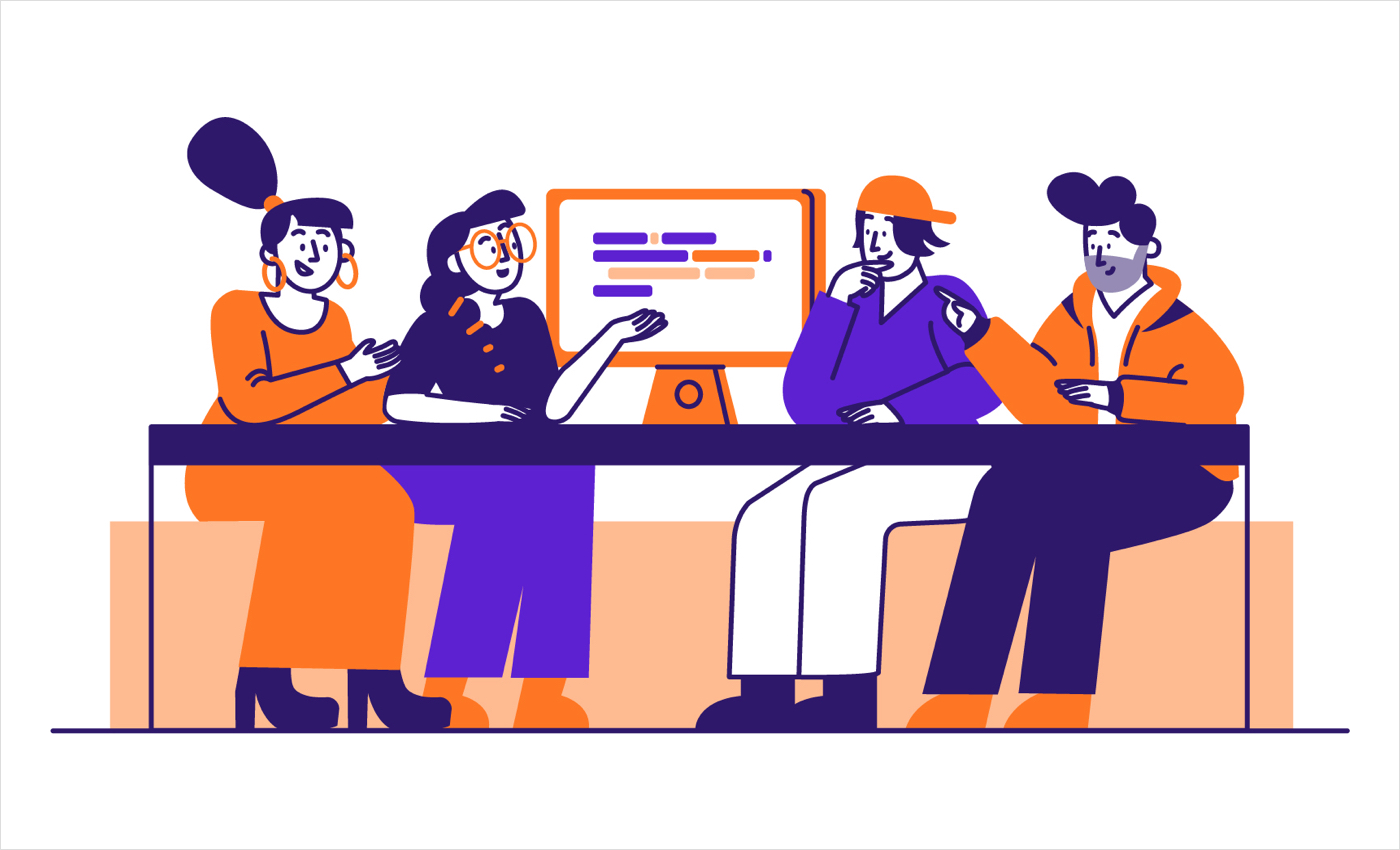 People Working Collaborating Free Illustrations
A free vector illustration pack of scenes and characters working, studying, typing, on calls, recording music, and creatively collaborating.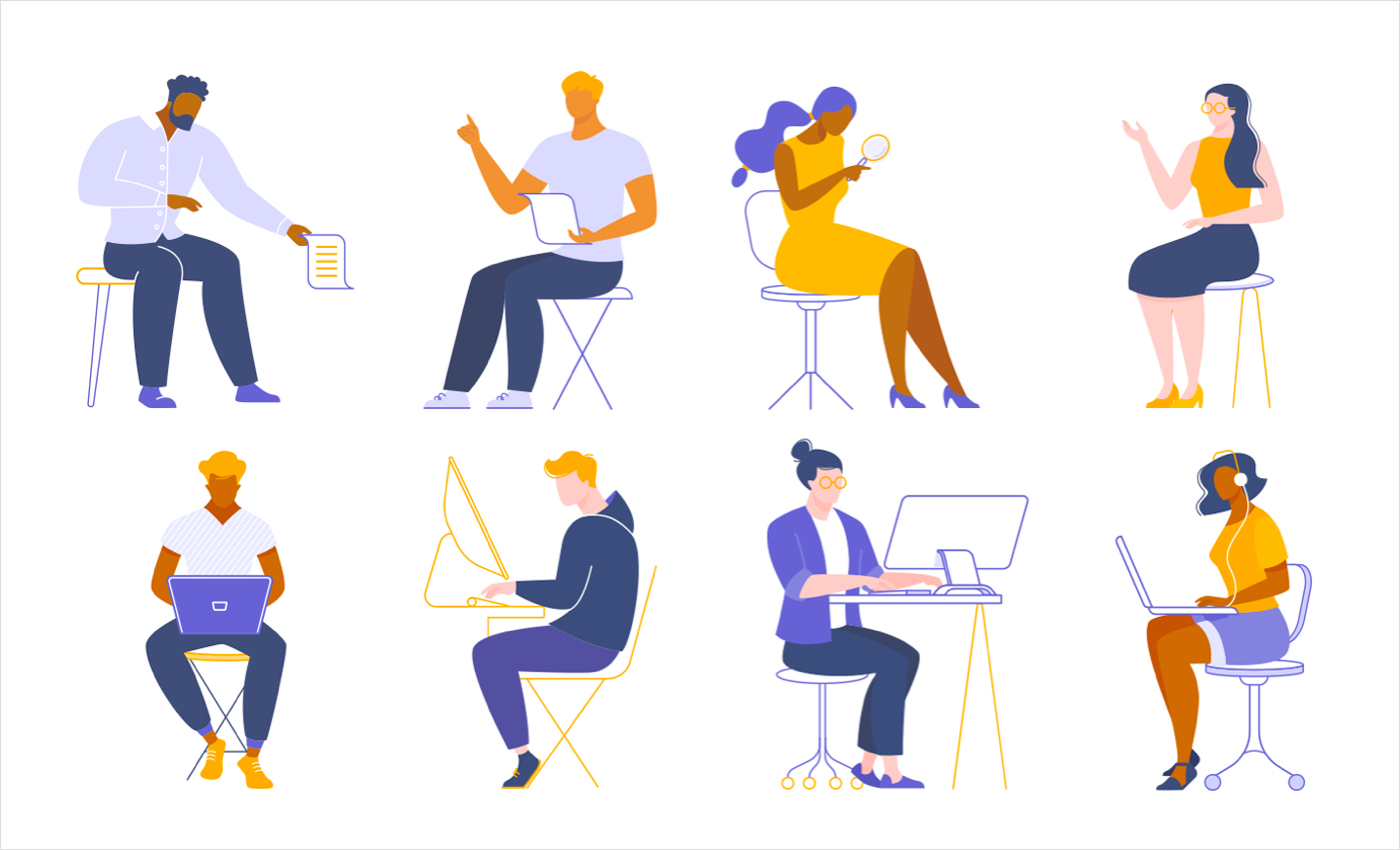 Loomies Free Illustrations Pack
Simplified cute characters illustrations for websites and application screens. If you're looking for cute cartoony characters to tell your stories, look no further than our newest character illustrations.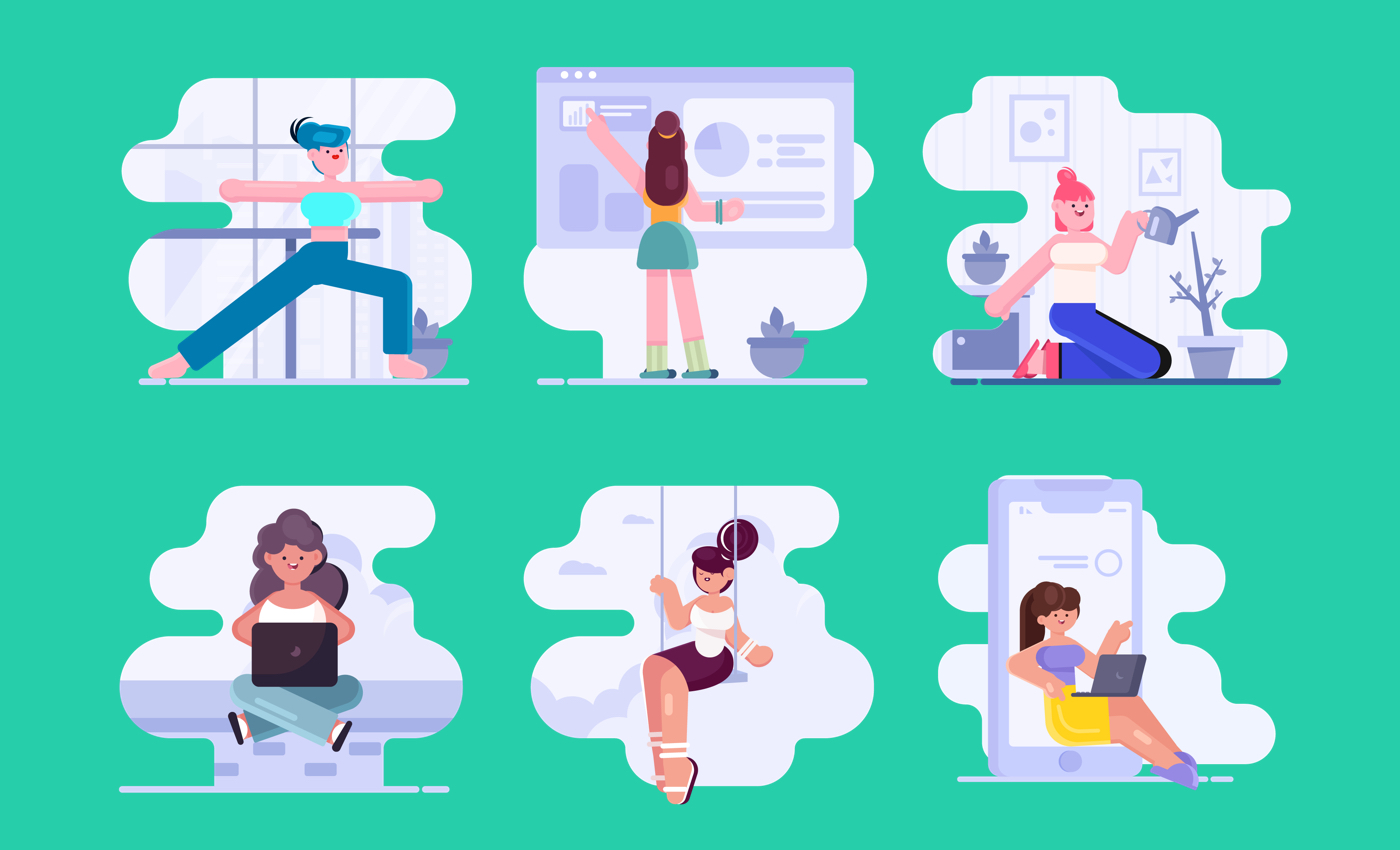 Sapiens Character Free Illustration Builder
Meet Sapiens, a beautiful library of modular, component-based character illustrations free to use for all your personal or client projects. Choose from dozens of fully customizable body parts components, backdrops, and poses in three different styles to create hundreds of unique combinations.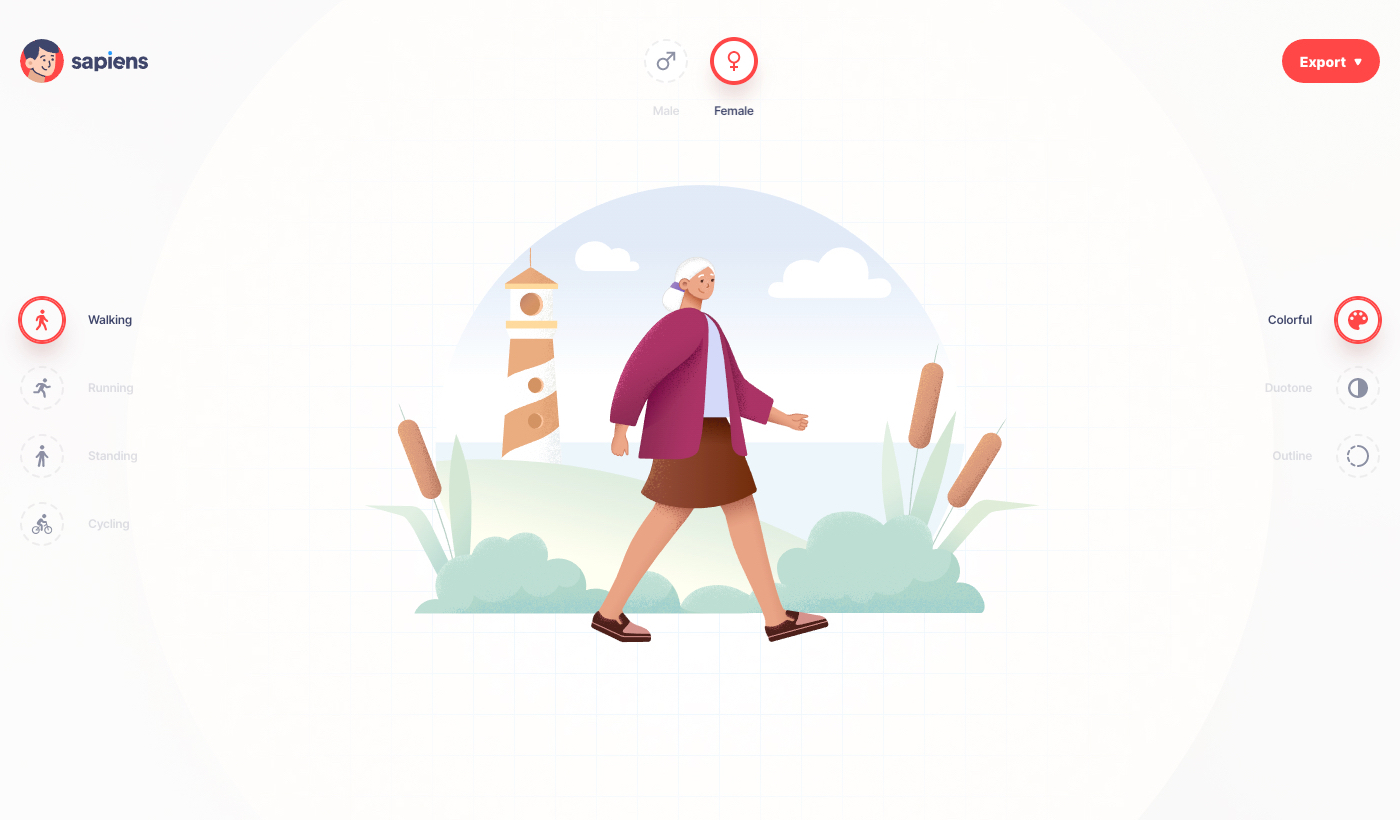 Indian Doodle Free Illustration Pack
60 illustrations in doodle style. These vector illustrations come in three different file formats: EPS, SVG, and PNG.
Big Heads - Easily generate characters for your projects
Combine expressions, clothing, hair styles and colors into billions of different unique characters. Embed them on your website, use them in your favourite design software, or import them from the React library!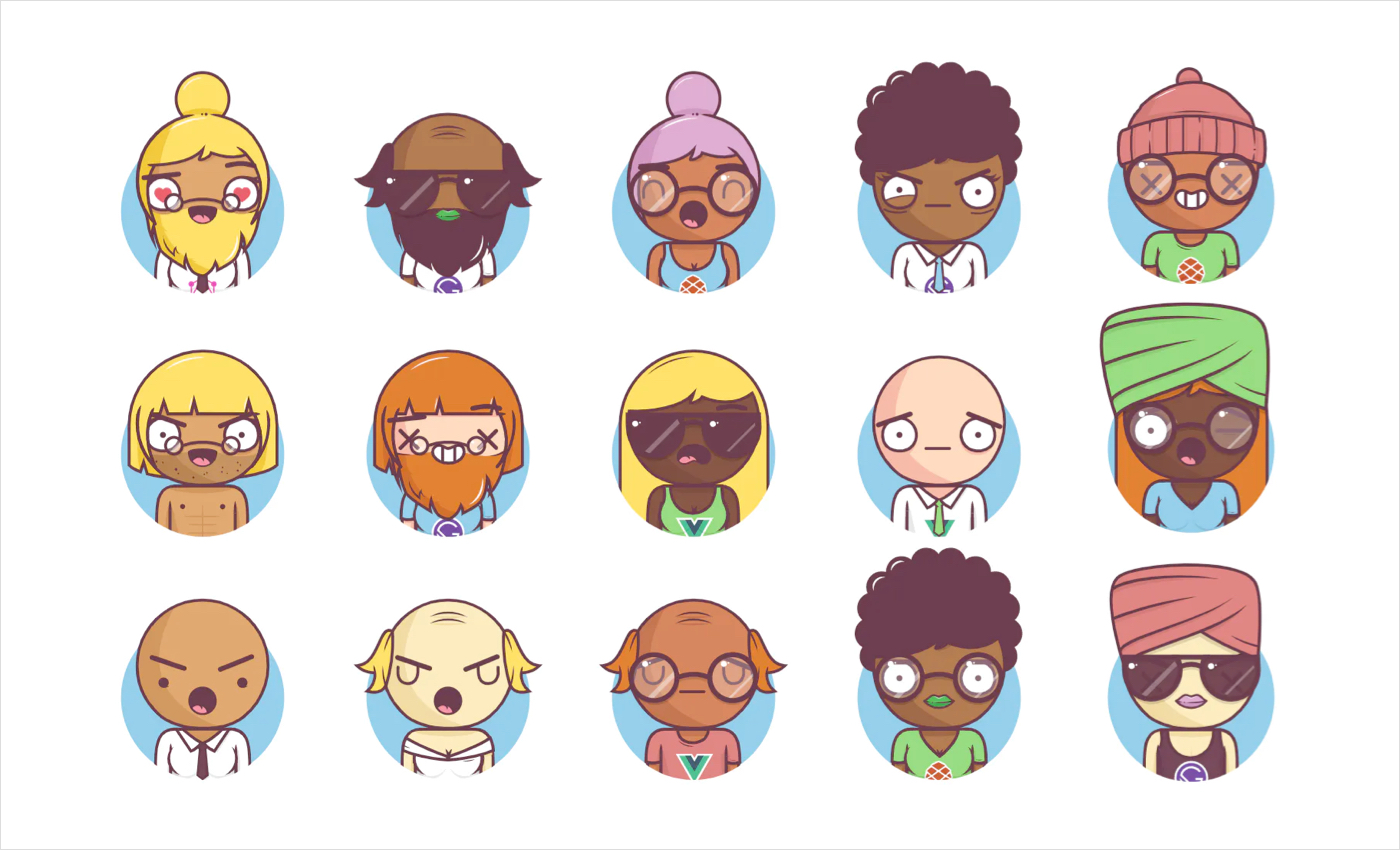 Handz - A 3D Free Illustration Library
This is free 3D hands gestures library for any occasion. 12 hands gesture with 9 color skins and 3 variations of sleeves.
Clak! – Free Illustration Pack
Beautiful and sweet line illustration pack. Use this pack of illustrations for any kind of projects from websites to applications.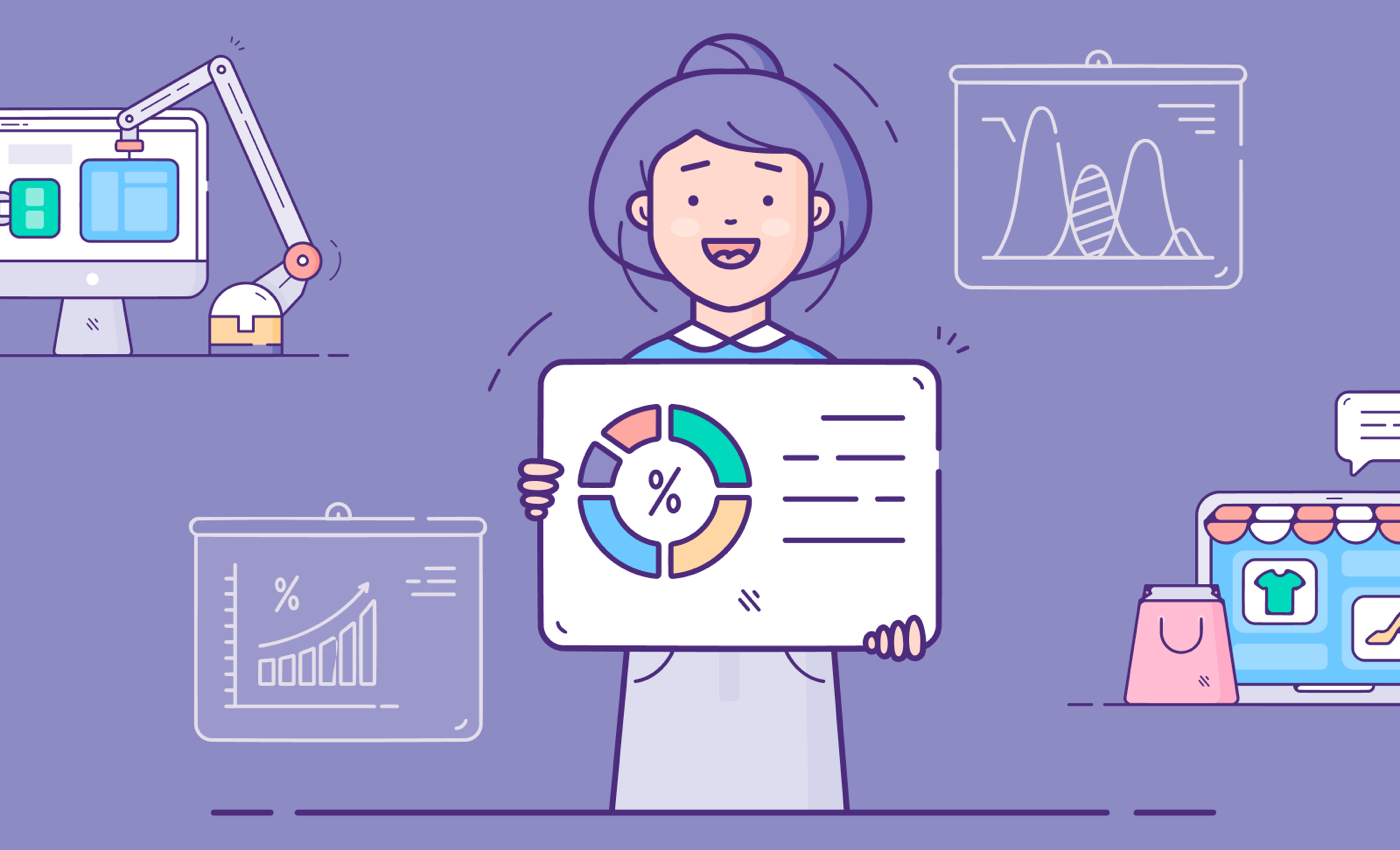 Blush - Illustrations for Everyone
Blush makes it easy to add illustrations to your projects. Create, mix, and customize illustrations made by artists around the world.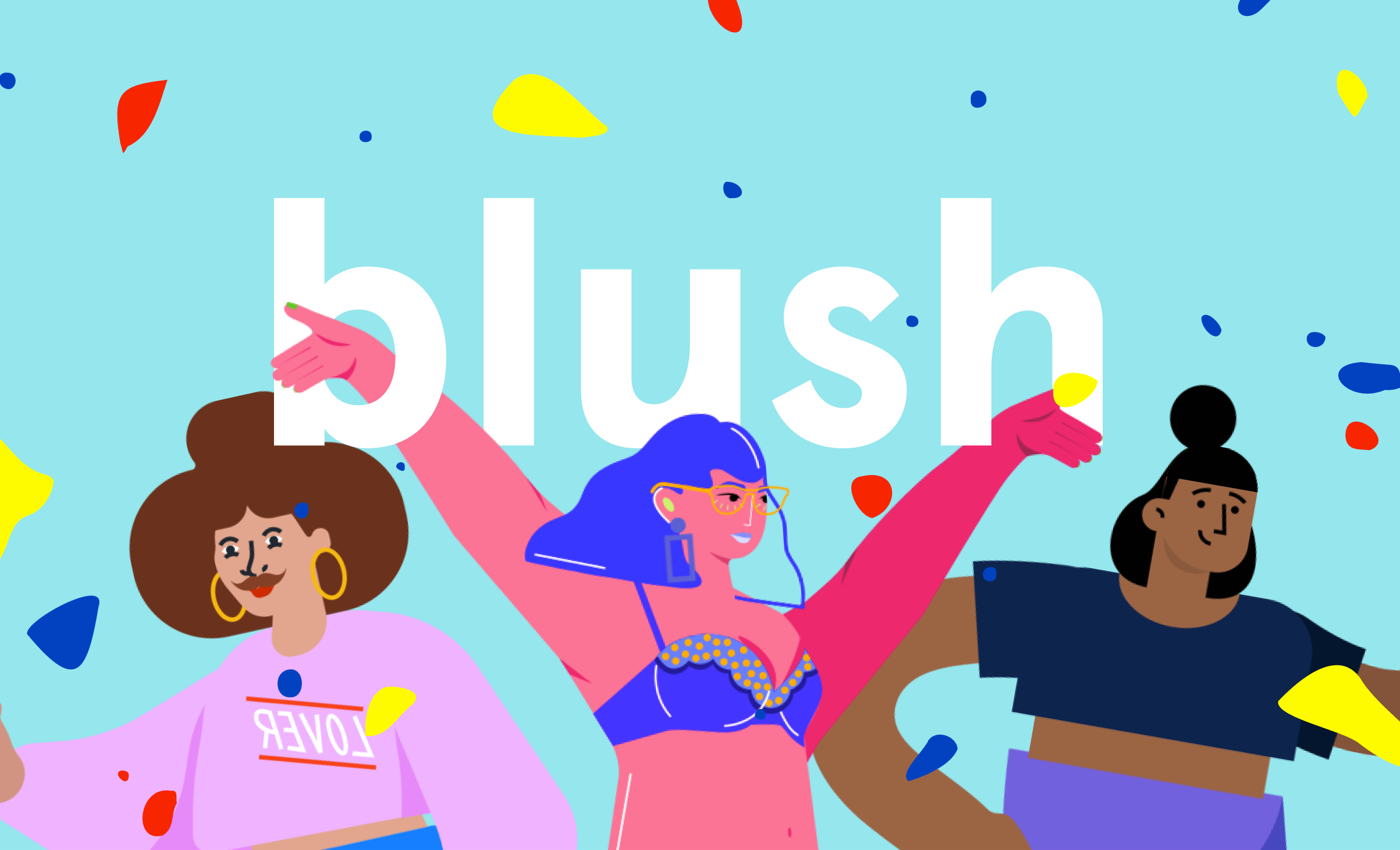 Remote Work Free Illustrations
More than 25 free vector illustrations in SVG, PNG, Figma and AI formats.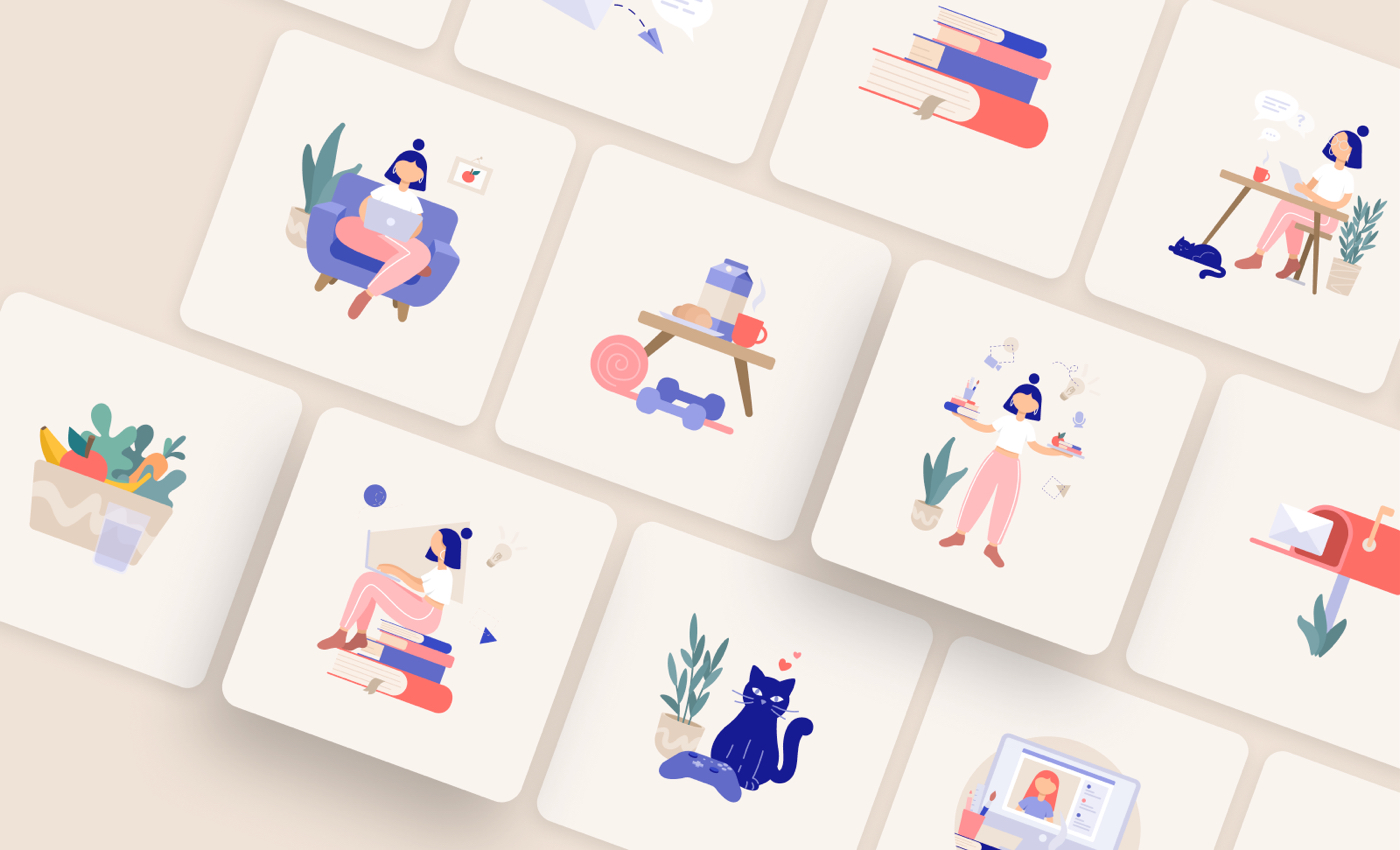 Stories by Freepik - Awesome free illustrations for your next project
A new project featuring illustrations that are 100% editable and come in different colors and styles. You can animate them with our online editor, and you can even choose your favorite background.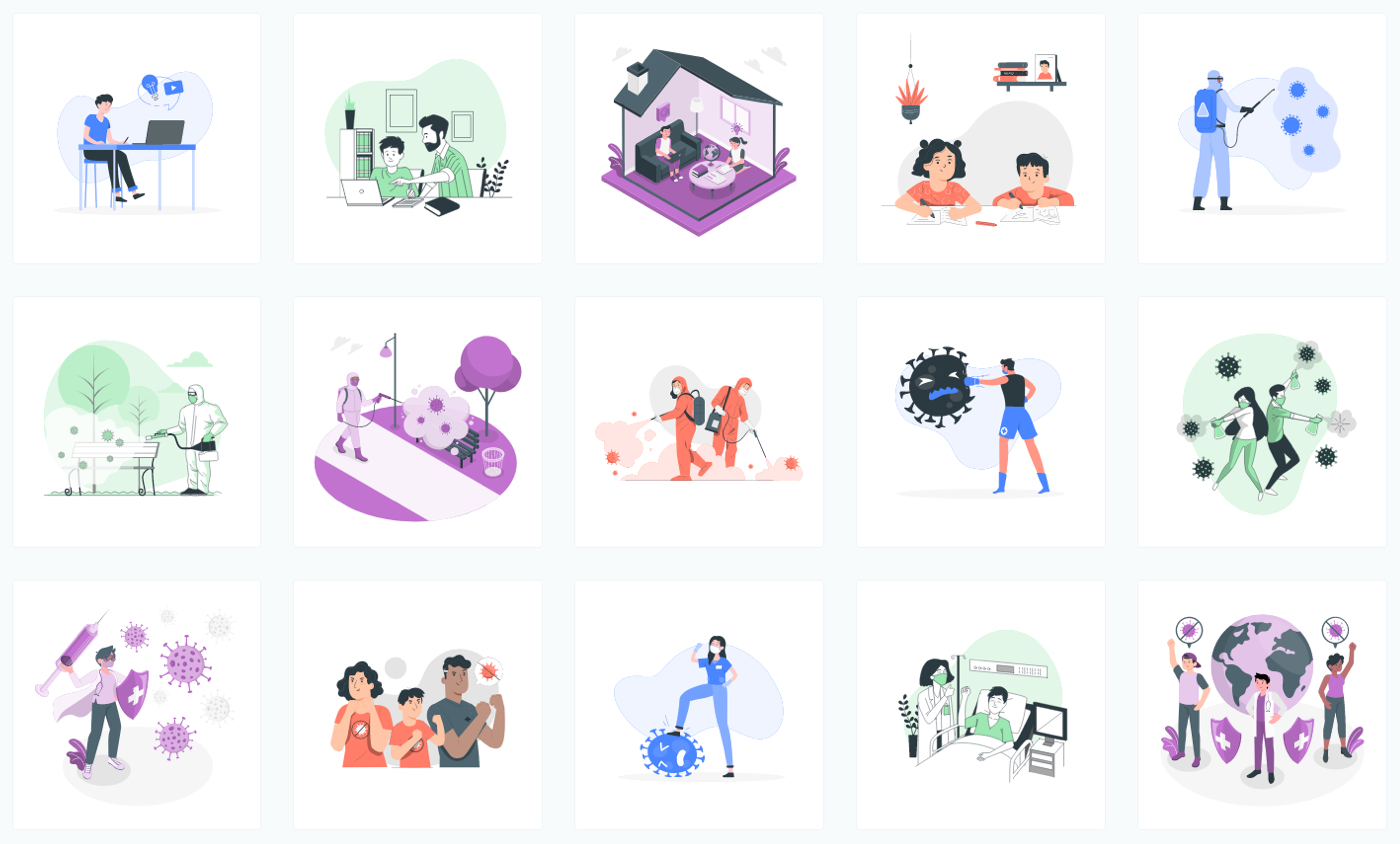 Sketchvalley Free Illustrations
Hand-drawn free vector illustration resources for your projects. It is completely free and without the need for attribution and it will constantly be updated with new illustrations.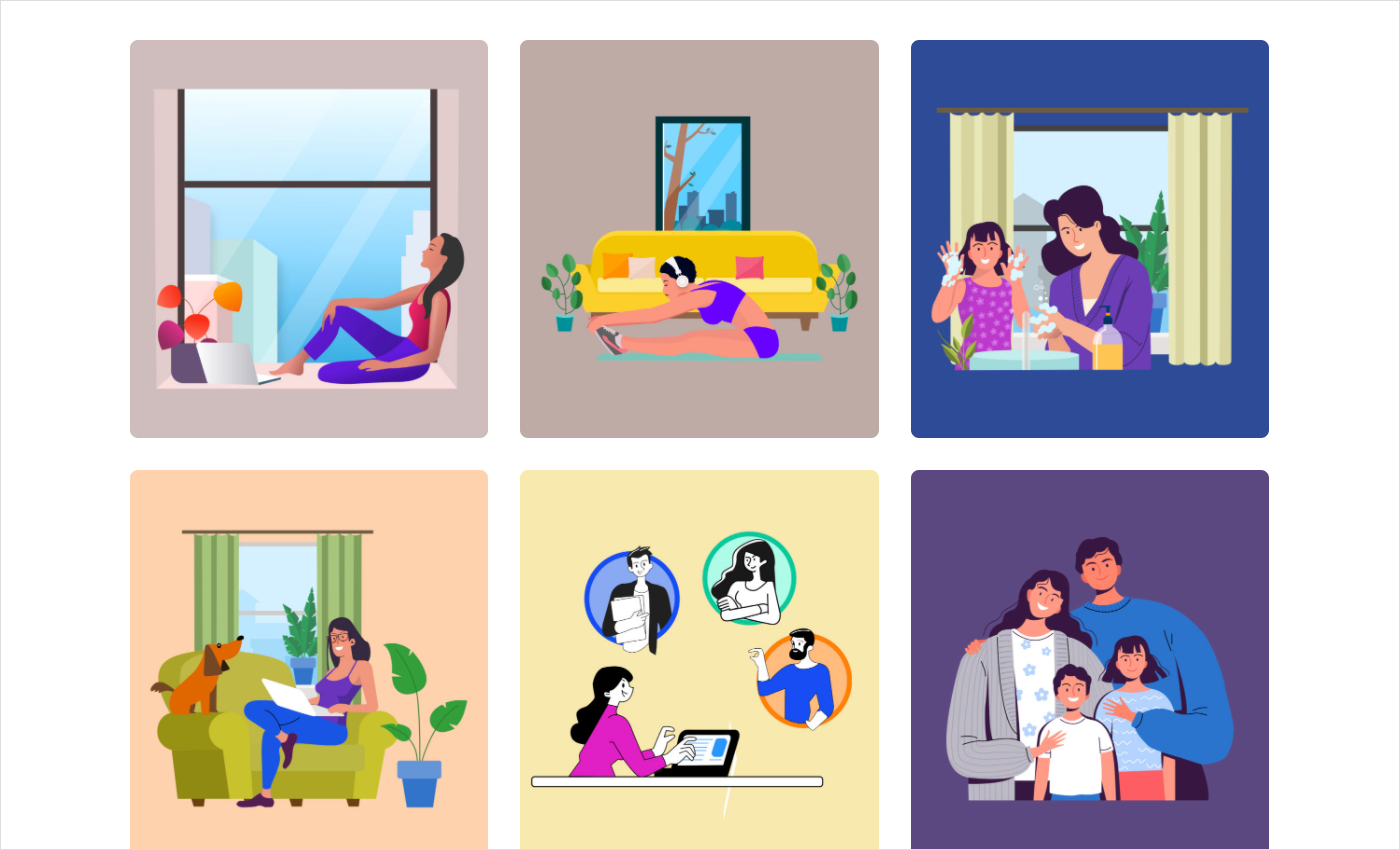 Ghost Free Illustrations
Minimal characters and scenes built using clean strokes and solid spaces. Ghost illustrations is designed with the purpose of giving designers the ability to create more and play around with the illustrations, all character bodies, arms and heads are interchangeable.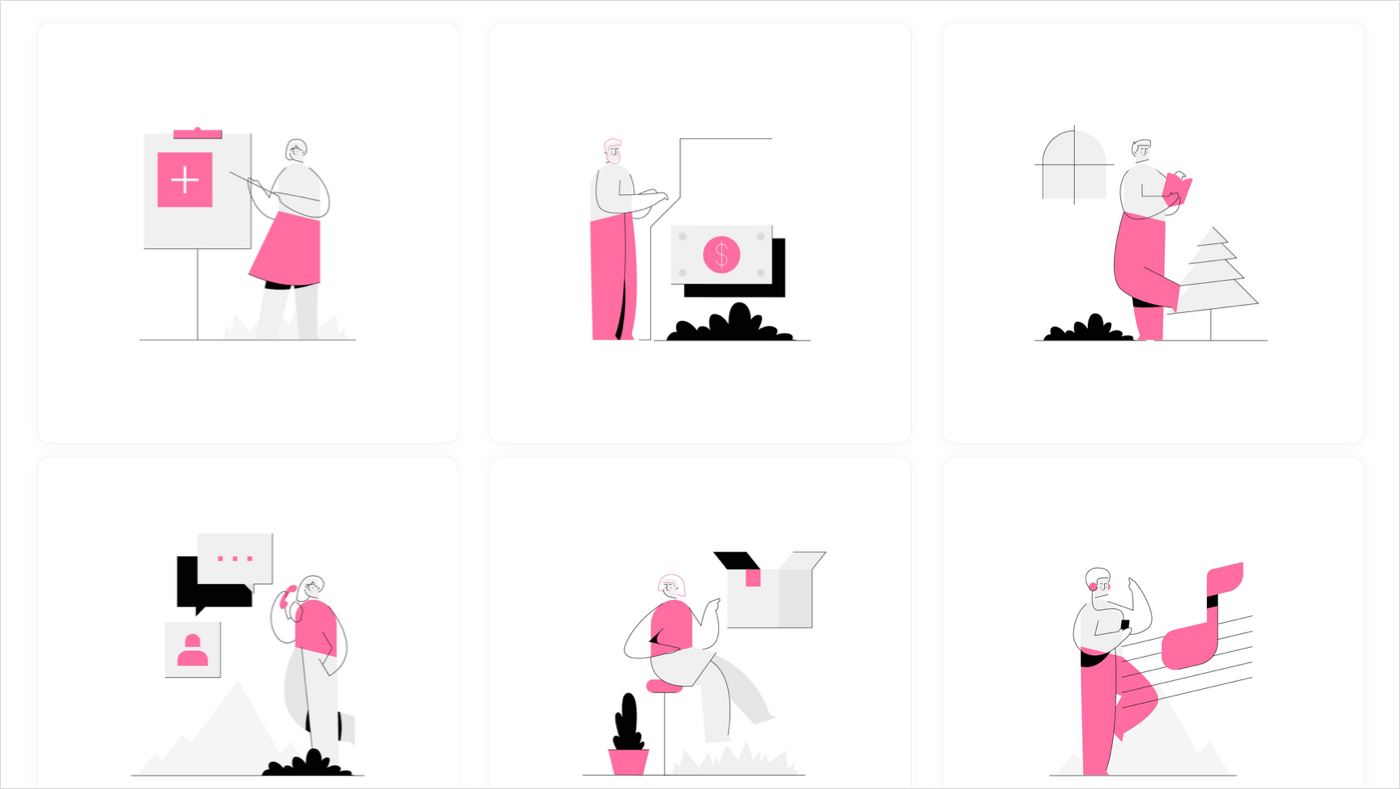 Retroooo Folks Free Illustrations
A vector-based library of hand-drawn sketches, created for Adobe Illustrator, Sketch and Adobe Draw. A Mix-and-Match library for thousand of combinations. Inspired by Pablo Stanley.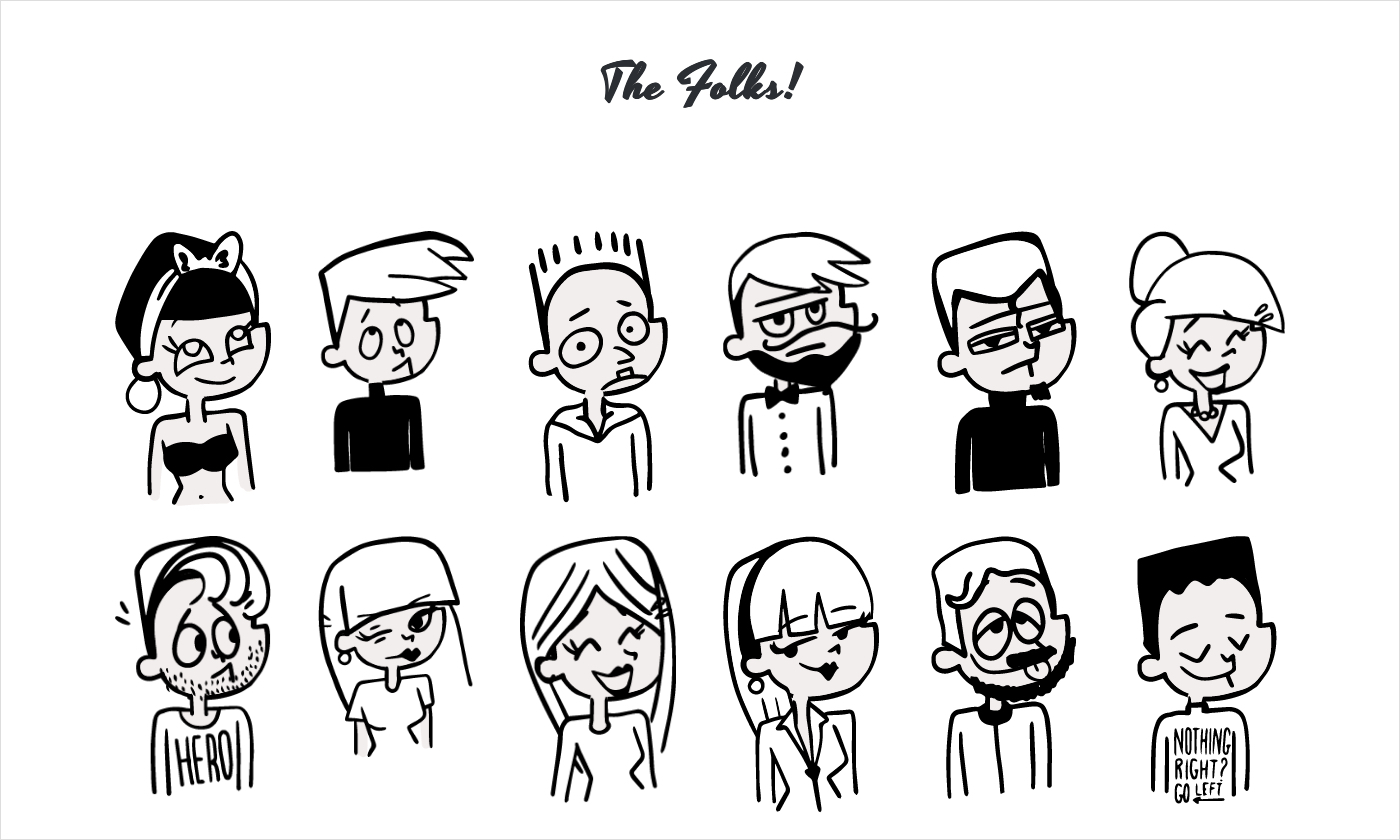 Black Free Illustrations
Beautiful, free illustrations of black people for your next digital project. From your websites and web applications to mobile apps and more, we've built these designs to be used anywhere and everywhere in a ton of different formats.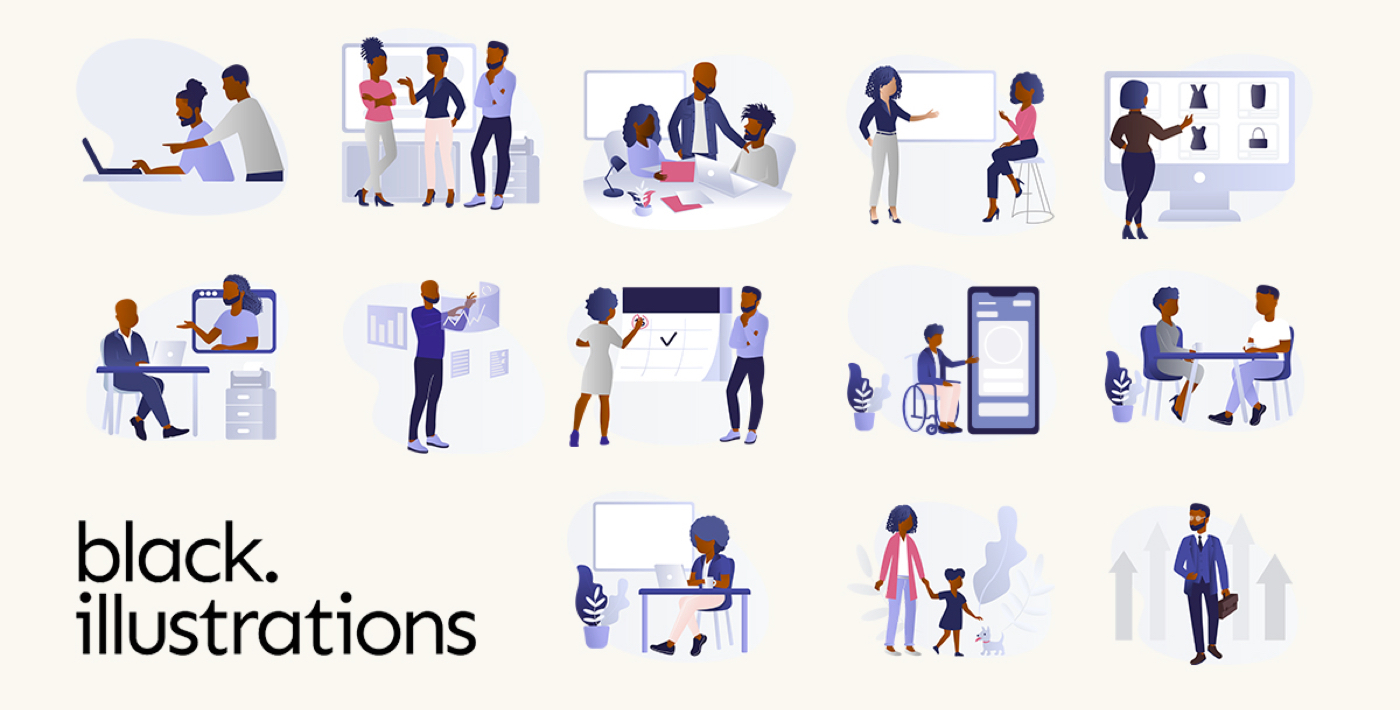 Pixeltrue - Free Vector Illustrations & Animations
MIT licensed SVG illustrations in 2 different styles for you to use on your next project. Use the illustrations commercially without attribution. In other words: you can do whatever you want with them.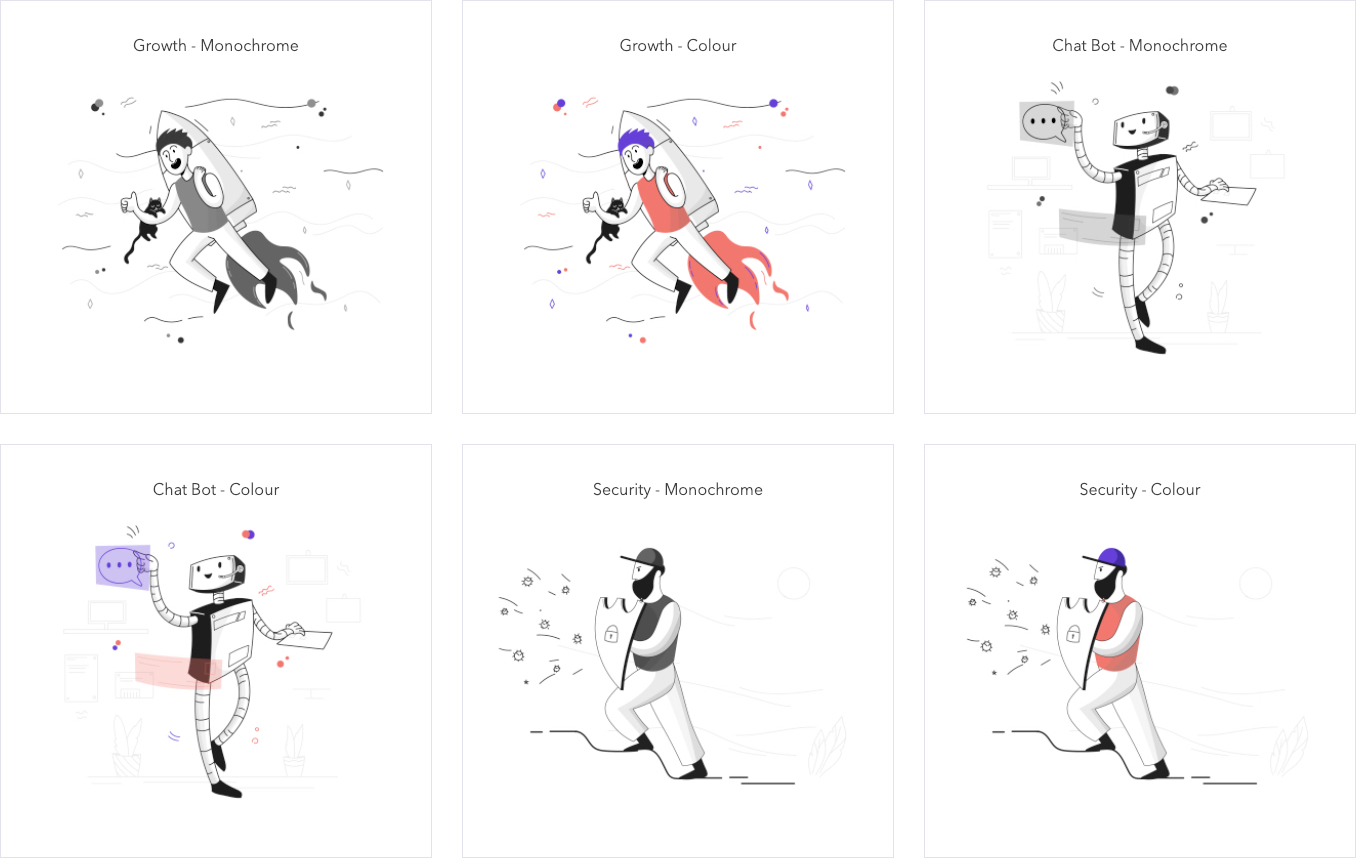 Streamline Lab Free Illustrations
We give away these illustrations so we can listen to your feedback. Answer our 25 seconds poll, then download 80 illustrations.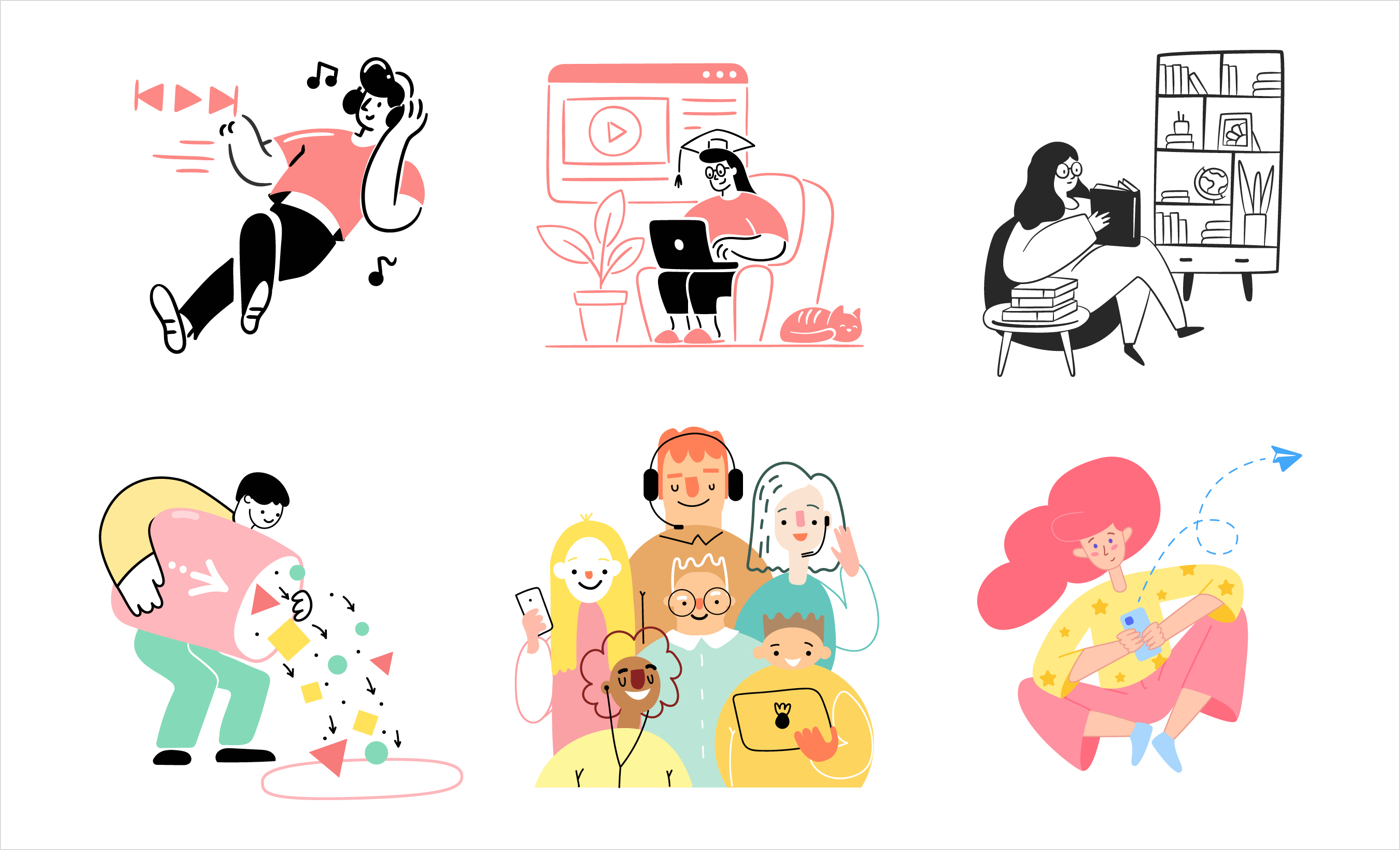 Open Peeps - A hand-drawn free illustration library
Open Peeps is an illustration library to mix-and-match doodles of people. The library works like building blocks made of vector arms, legs, and emotions. You can mix these elements to create different Peeps. Combine clothing and hairstyles to add flair, change emotion with different facial expressions, set the scene with different poses—including standing and sitting.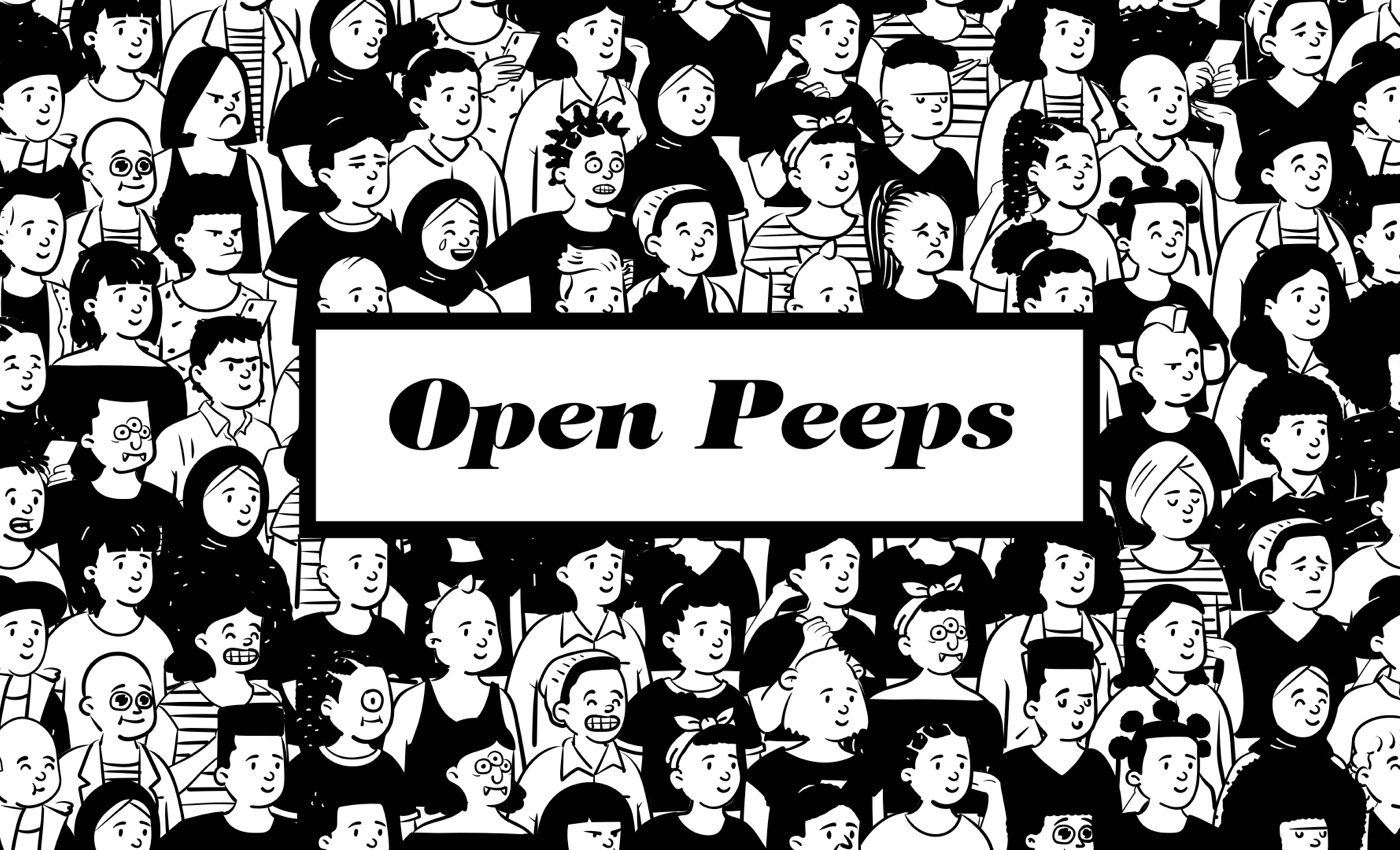 Valentine Free Illustrations
High-quality free Valentine royalty-free illustration pack that can be used in all designing software like Photoshop, Illustrator, Adobe XD and Sketch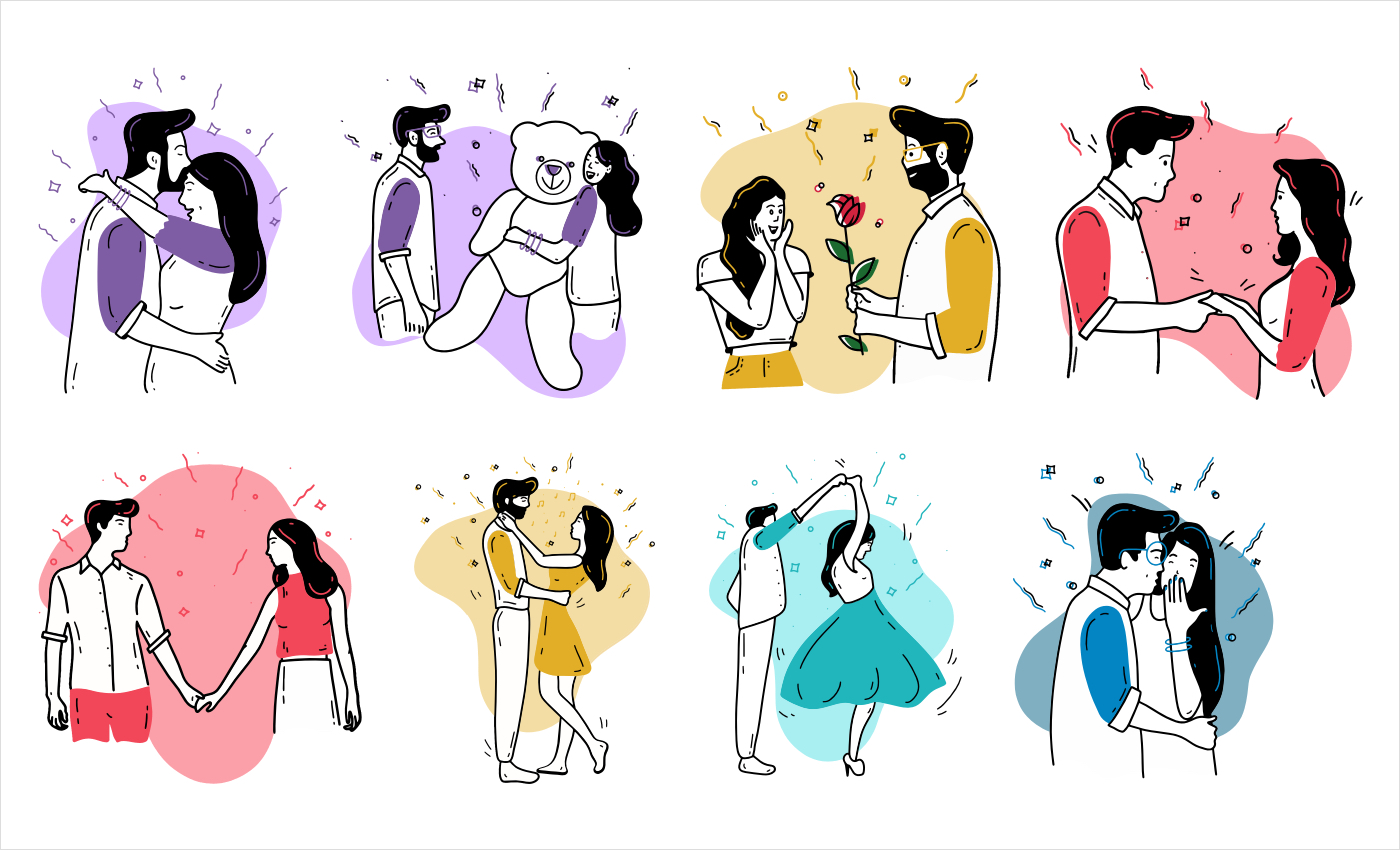 Control Free Illustrations
Control is a stylish illustration library with 18 characters with 3 different action scenes for each illustration. All illustrations are available in 2 styles: solid and linear. Download PNG files for free or purchase the pack and get access to fully editable AI & SVG files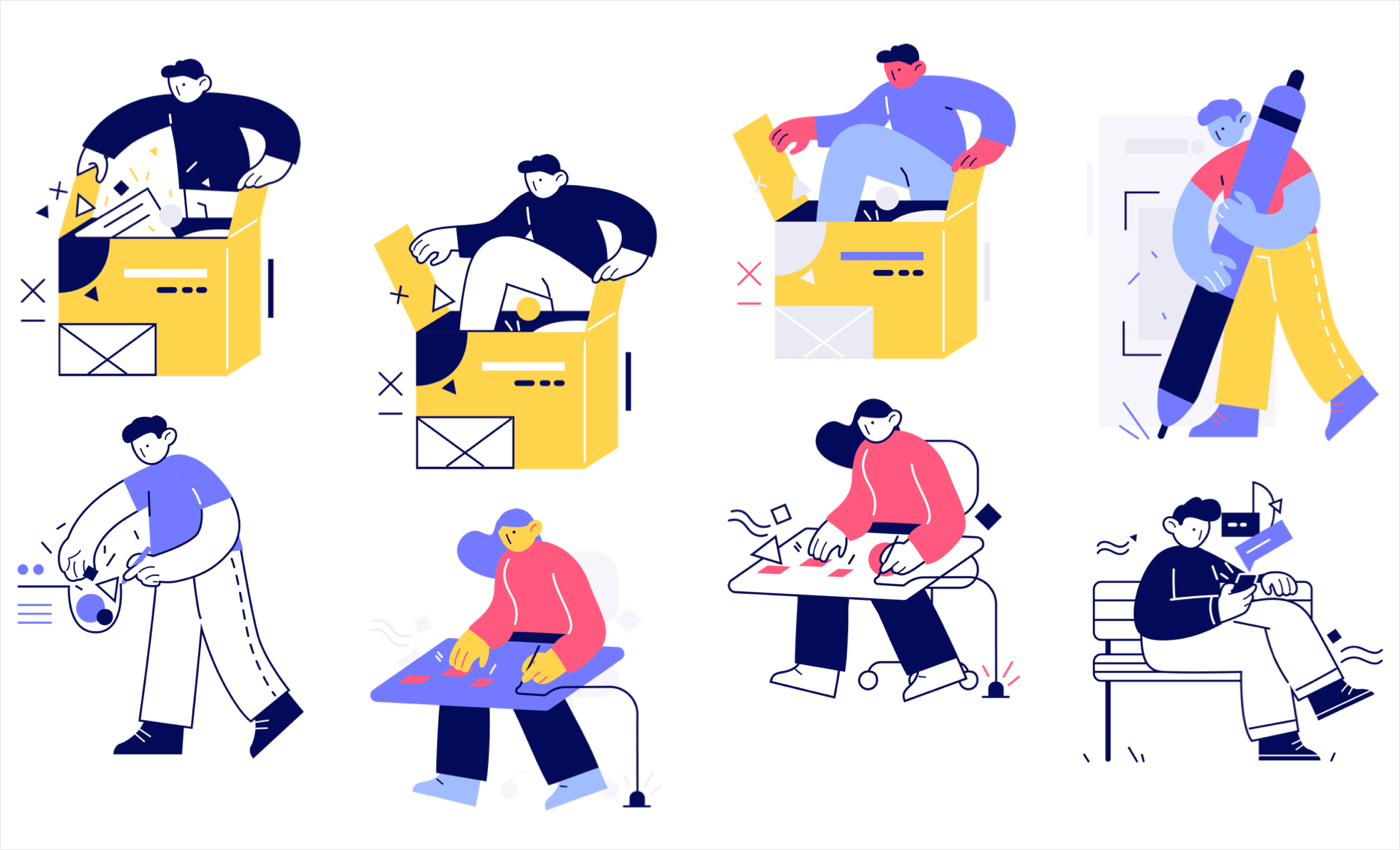 Free Illustration Gallery by ManyPixels
Open-source editable illustrations. Each week, discover royalty-free illustrations to power up your projects. Use them in a commercial or non-commercial way.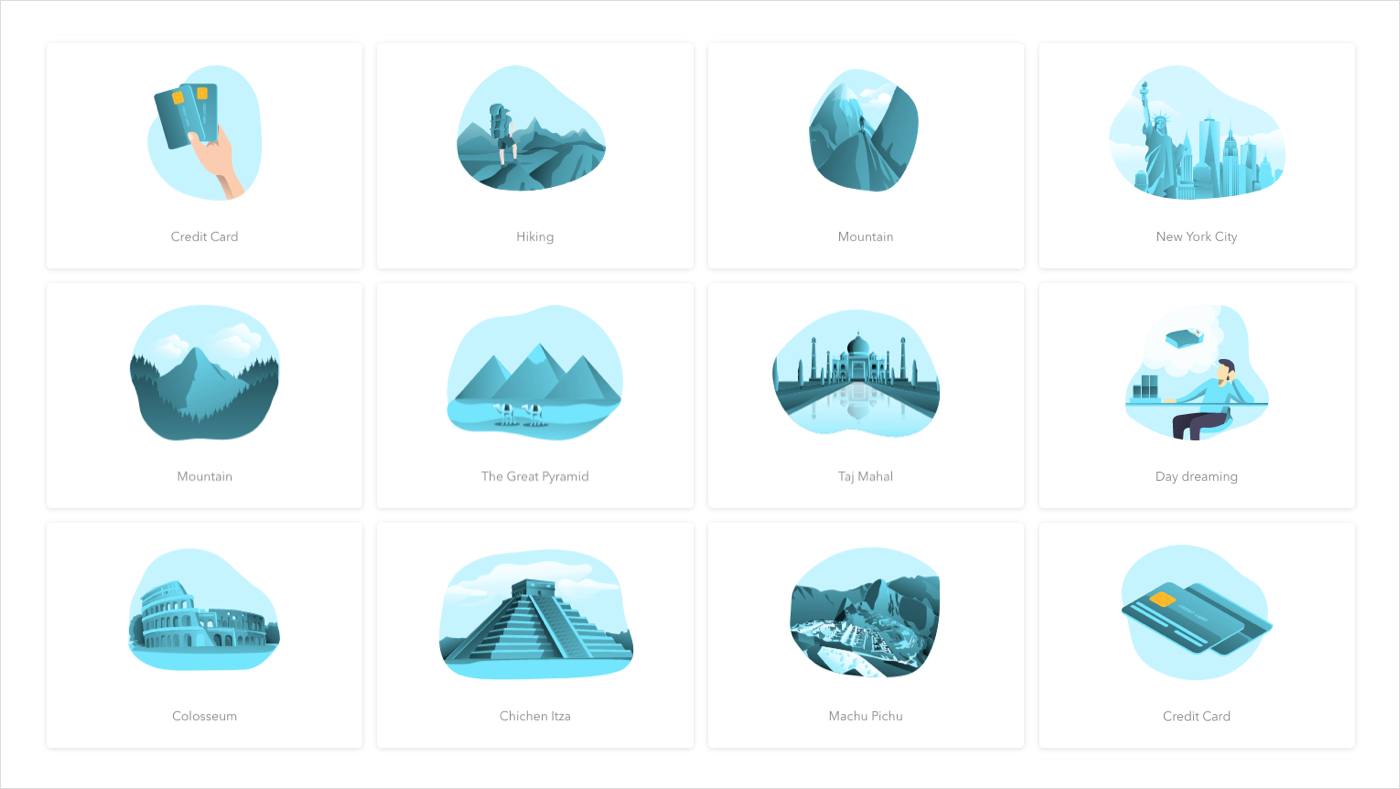 Drawer Avatar Library
Choose from three different background types and combine preset assets. There are 84 different assets you can choose from! All assets are 100% vector and easily customizable. Avatar Library is a Sketch & Figma library to create character illustrations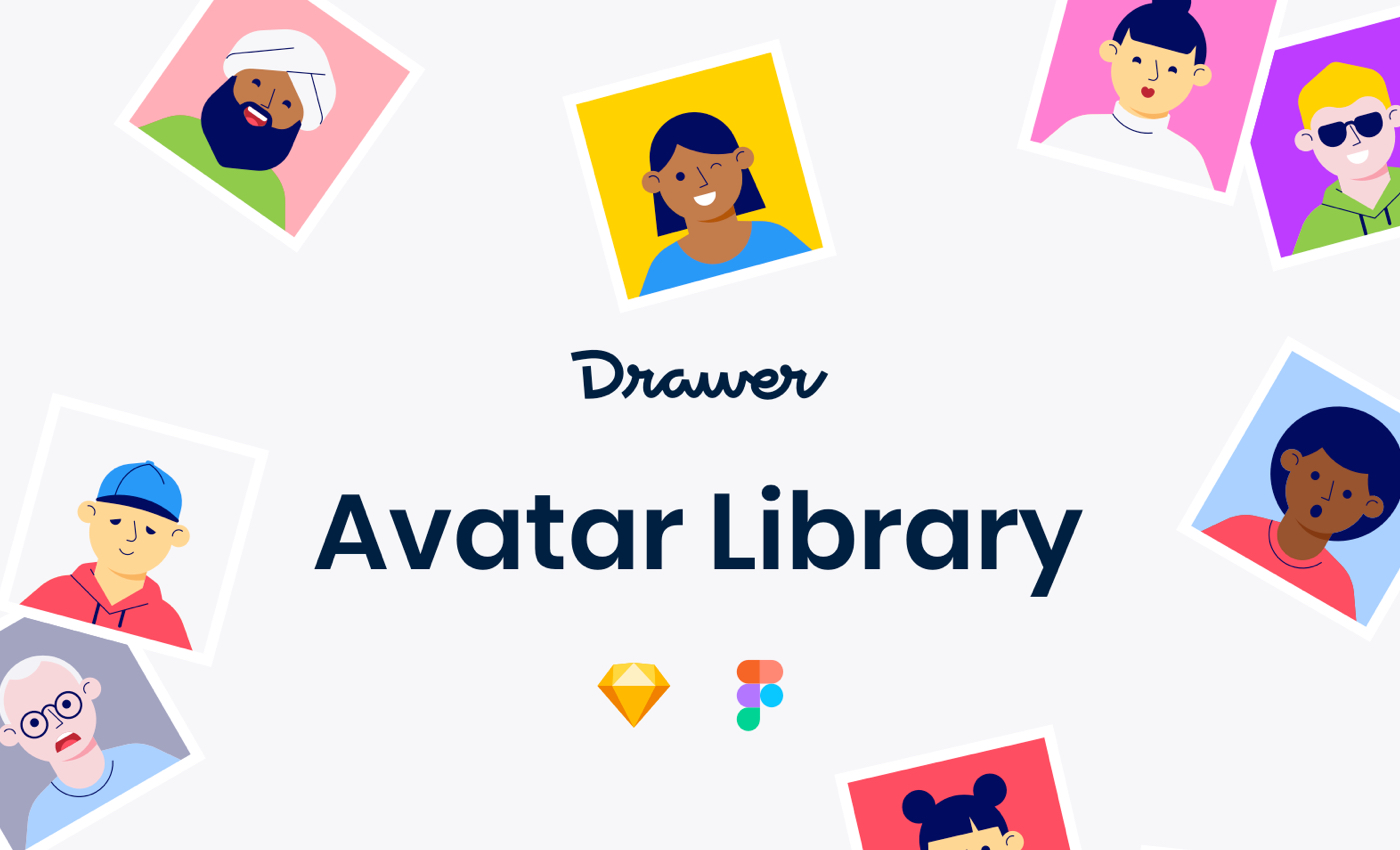 Pulse Free Illustration Kit
A vector illustration constructor with unique 15 characters and 88 objects. The kit includes Sketch symbols and Figma components which you can combine and create your own story.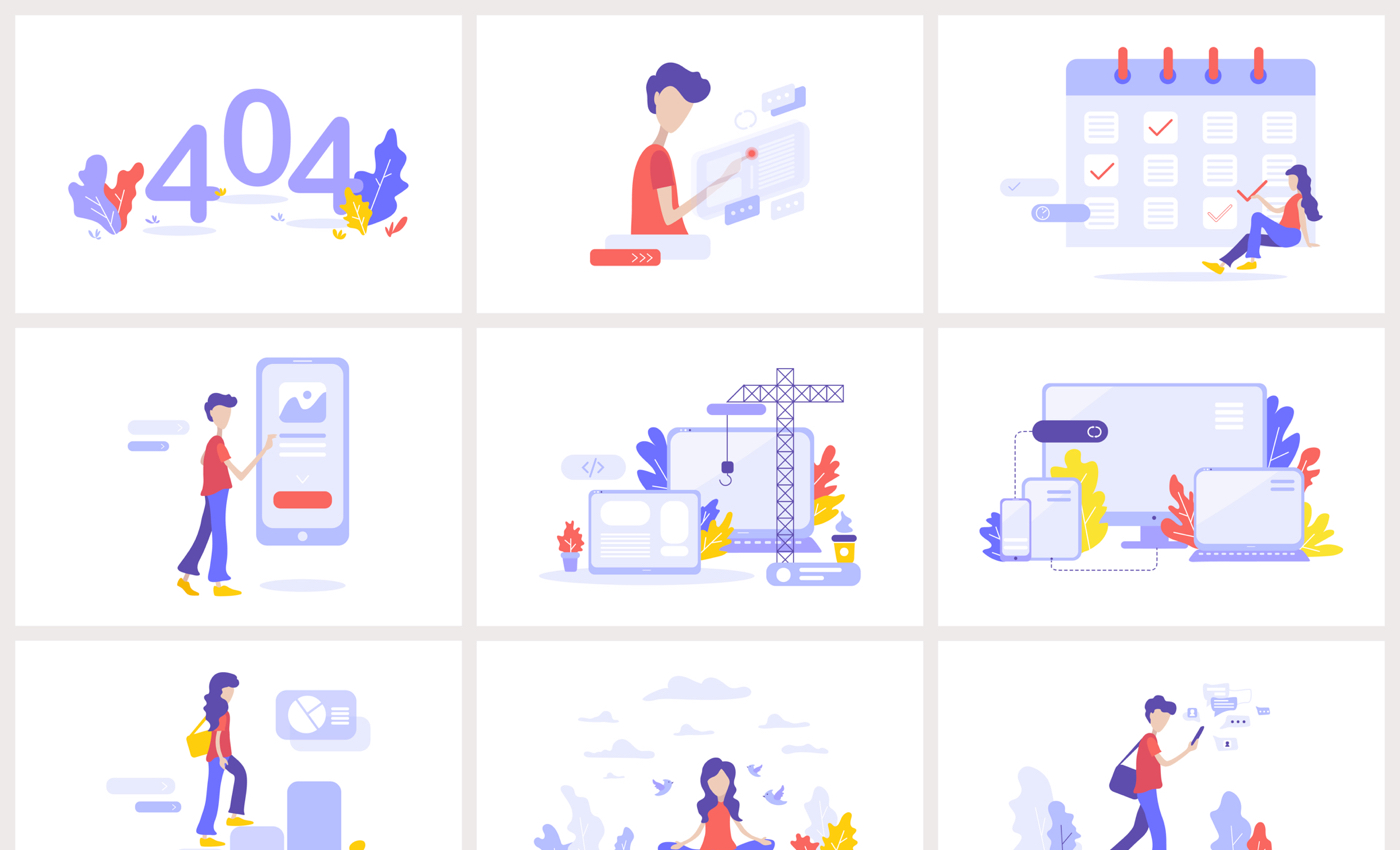 Pof-Pof Free Illustration Kit
Inspirational illustration set for your projects in most popular UI subjects.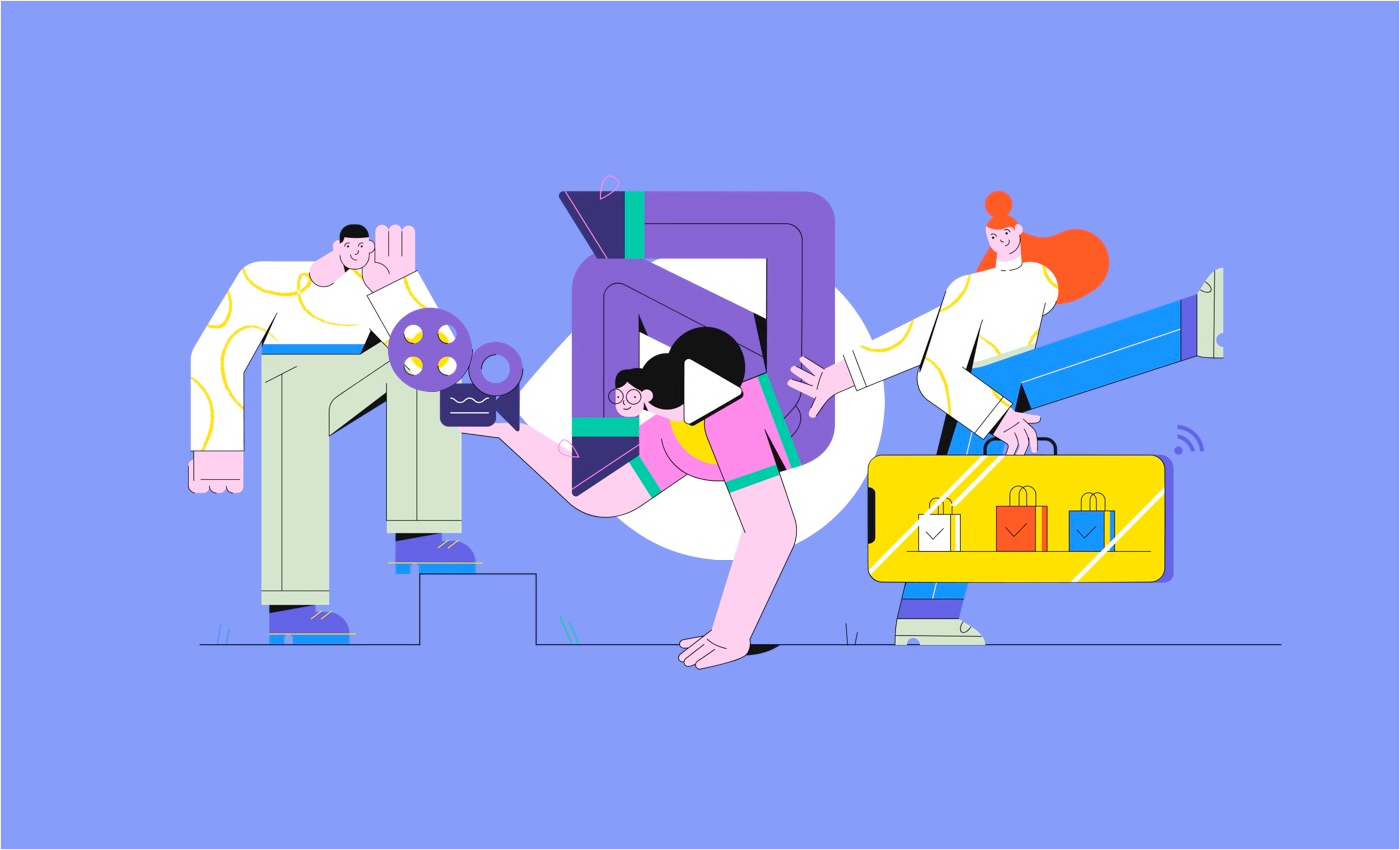 Diversity Avatars
It's of primary importance to be aware of the existence of diversity dimensions and cultural lenses when designing any product. You can use these assets free of charge in both personal and commercial projects.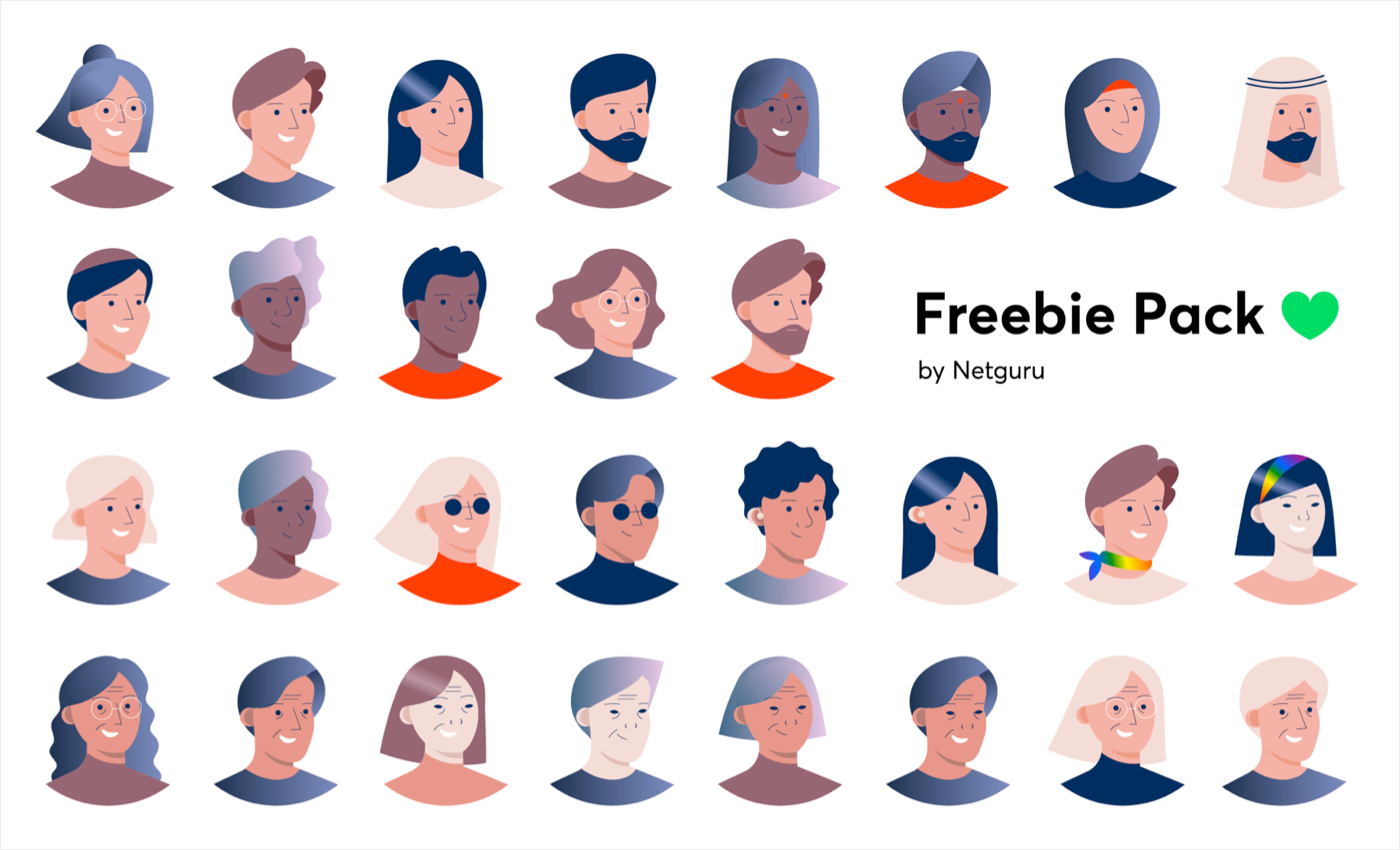 GEE! ME - 100 Free Illustration Characters
A great set of flat graphics required, 100 cartoon characters and over 400 coolest objects. You can use it in any design or development projects.
scribbbles.design
100+ vectorized scribbbles to spice up your design projects. For Sketch and Adobe Illustrator.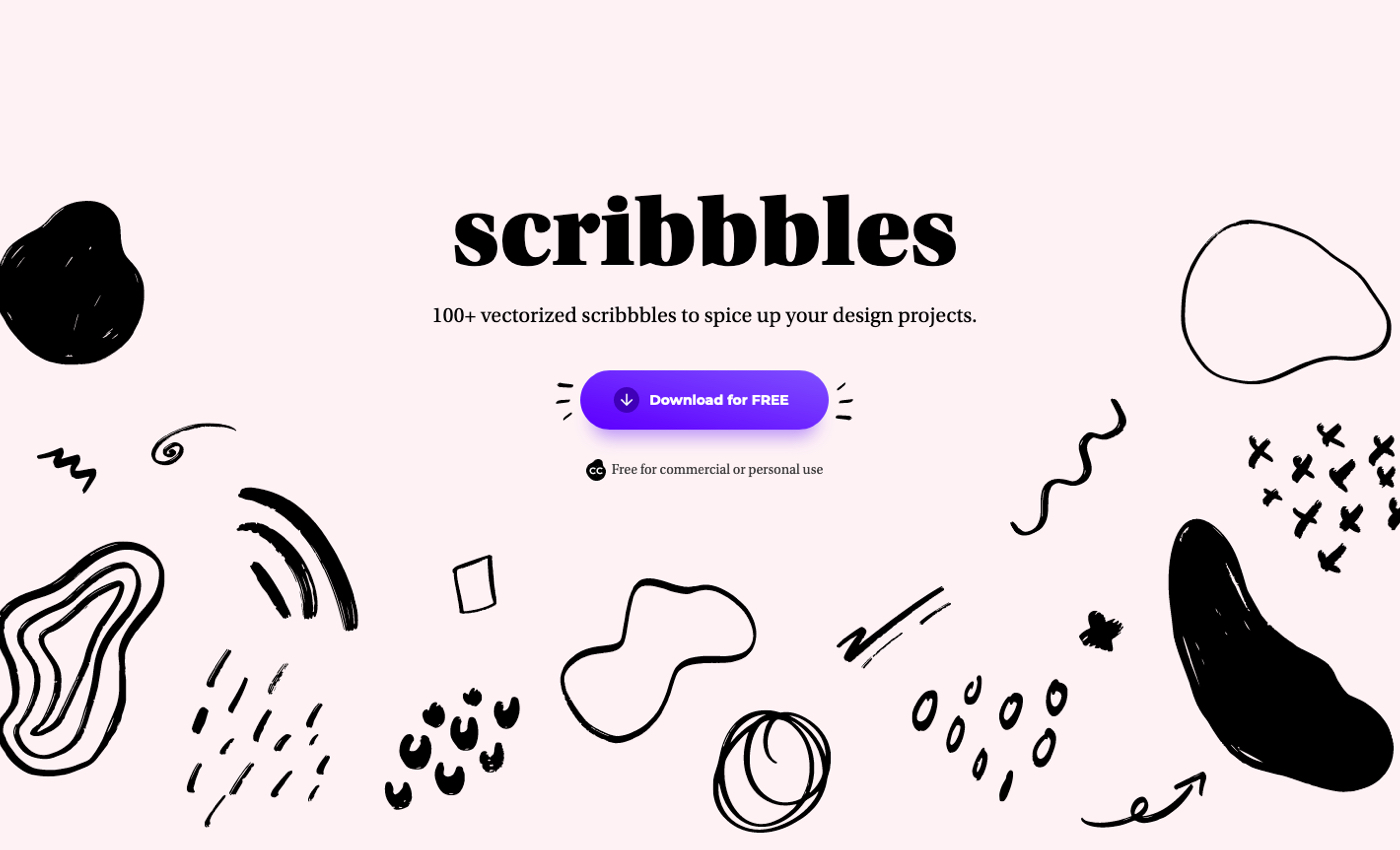 illlustrations - Open source illustrations kit
Designed all 100 awesome illustrations during 100 days of illustration challenge. You can use these to design your - landing pages, mobile app or presentations.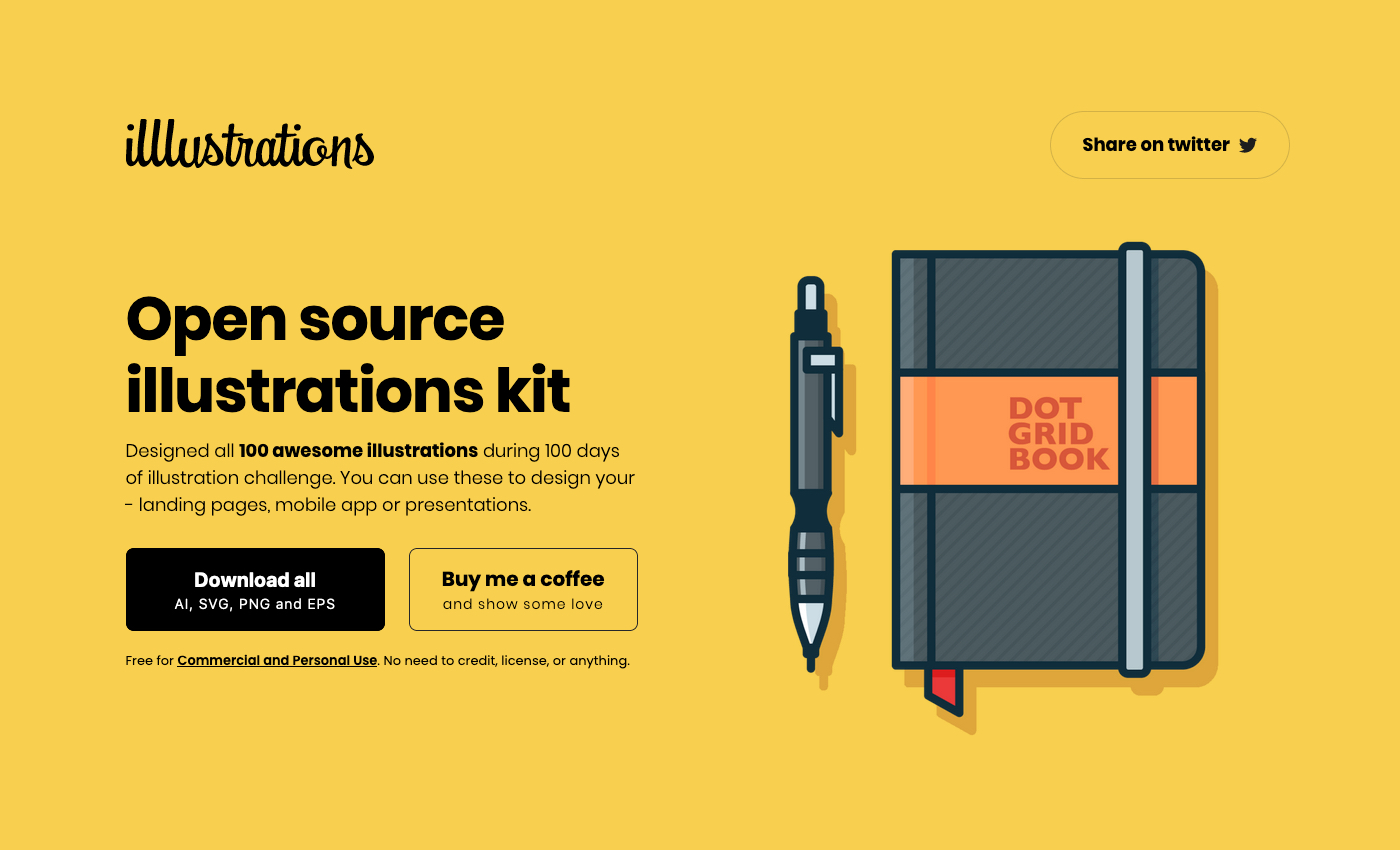 Phonies by Growww Kit - A set of 8 simple, black & white, stylish free illustrations
For landing pages, mobile screens and other editorial purposes. Compatible with: Illustrator, Photoshop, CorelDraw. Available as: AI, EPS, PNG, PDF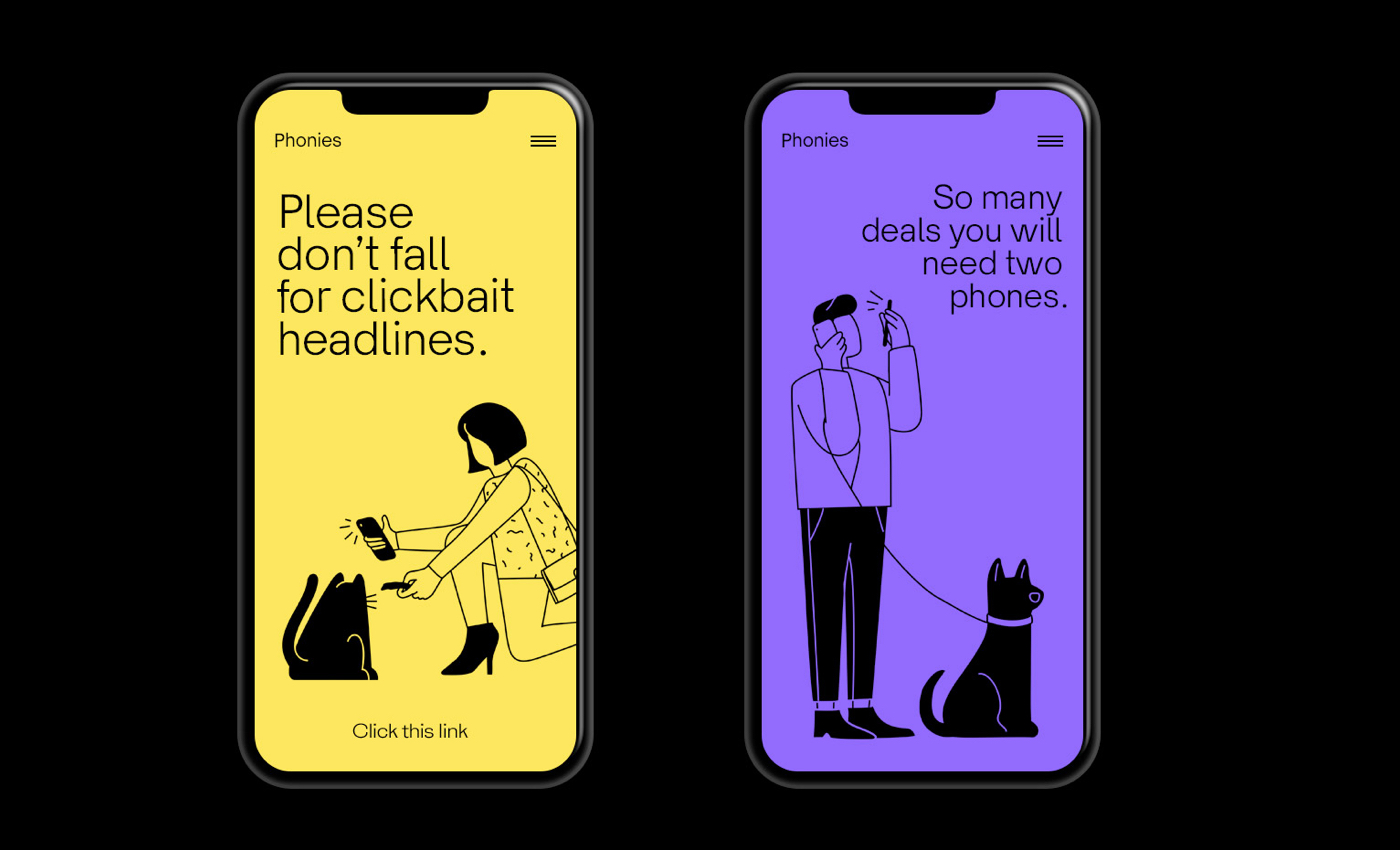 Smash Free Illustrations - Create unique illustrations with 45 characters & 200 background objects
Awesome illustration constructor with colorfuland trendy characters. Changing and overlapping them, you can quickly illustratean idea of your startup.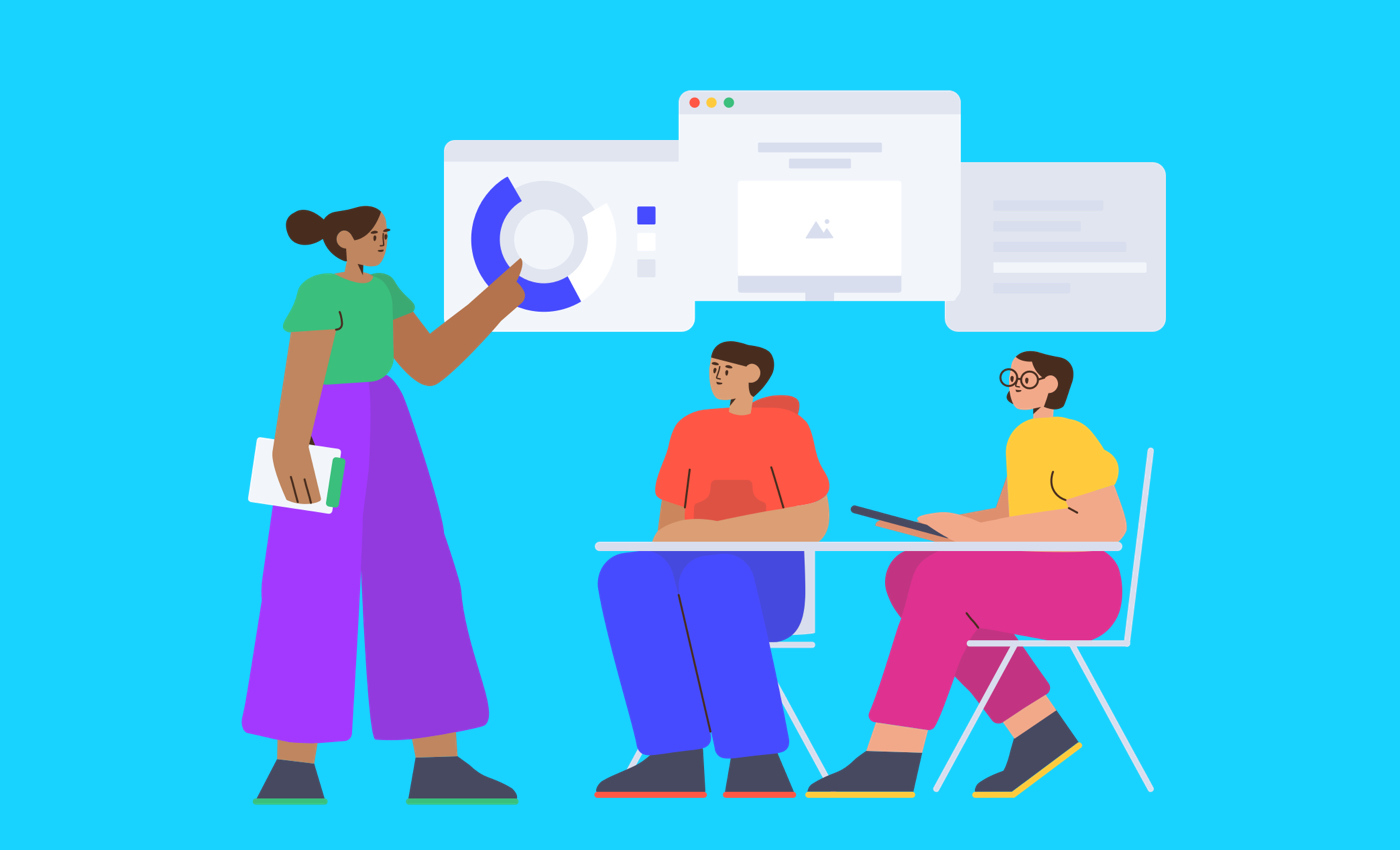 Open Doodles - Free sketchy illustrations
A library of sketchy illustrations of people free for personal and commercial use.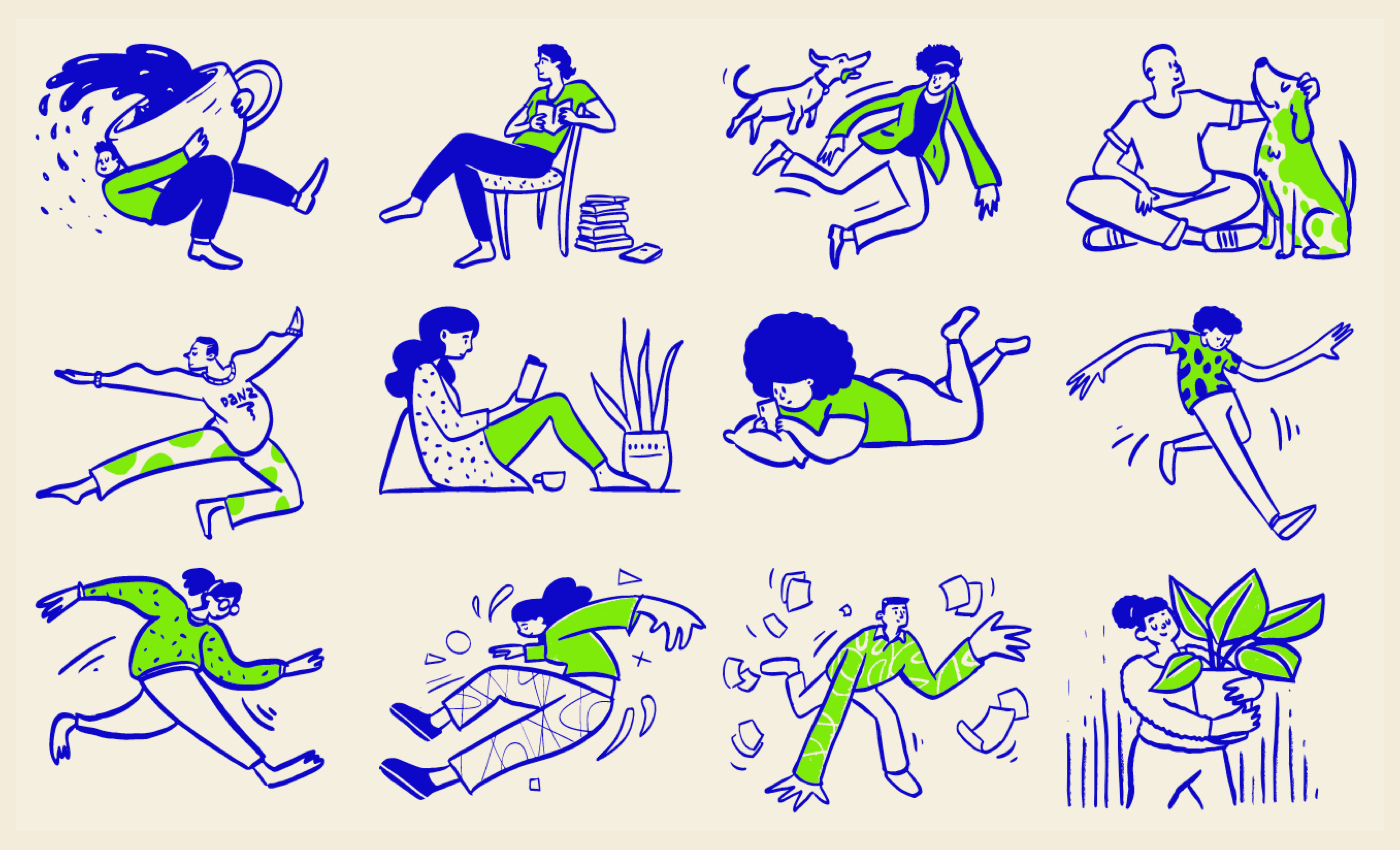 Vector Creator — Create engaging illustrations in-browser for free
Create striking illustrations for free right in your browser, no design experience required. Use 3,000+ elements in 12 styles to spice up your UI or social media.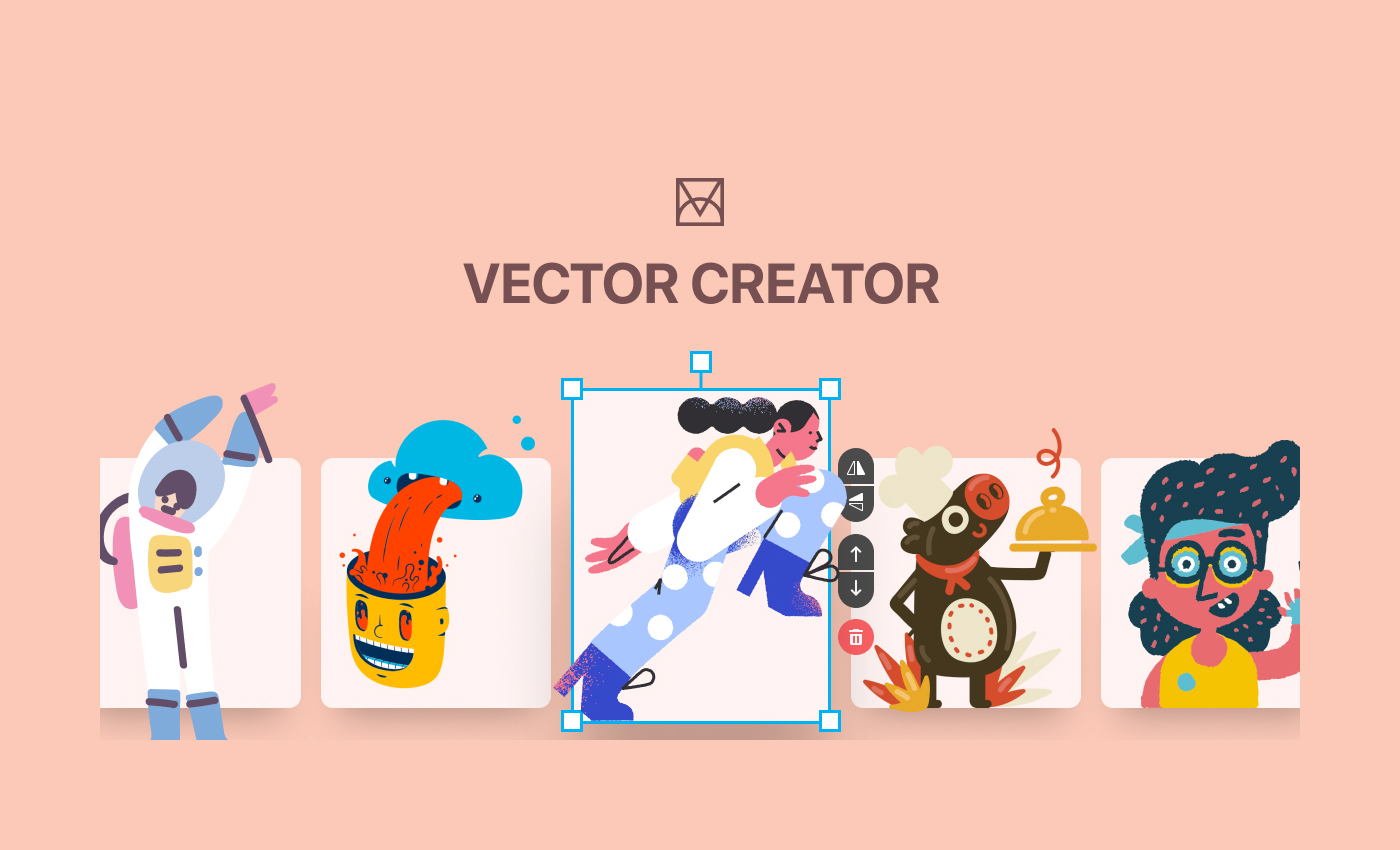 Whoosh – Free Illustration Kit
Free illustrations for your projects. Use this pack of illustrations for any kind of projects from websites to applications.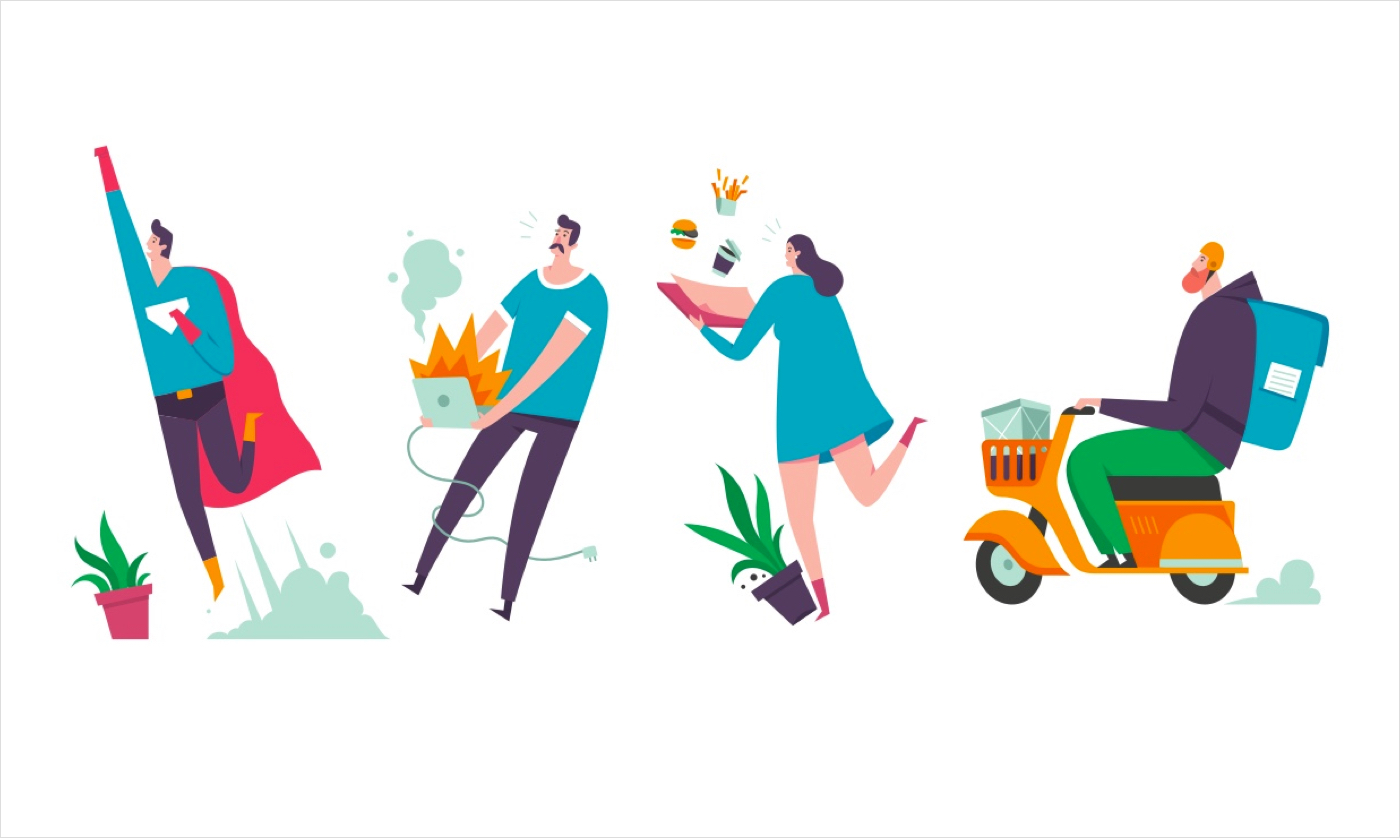 Fresh Folk - An illustration library of people and objects
Each character comes with a range of poses, outfits and skin tones. Create a wide range of sceneswith 43 Objects to choose from.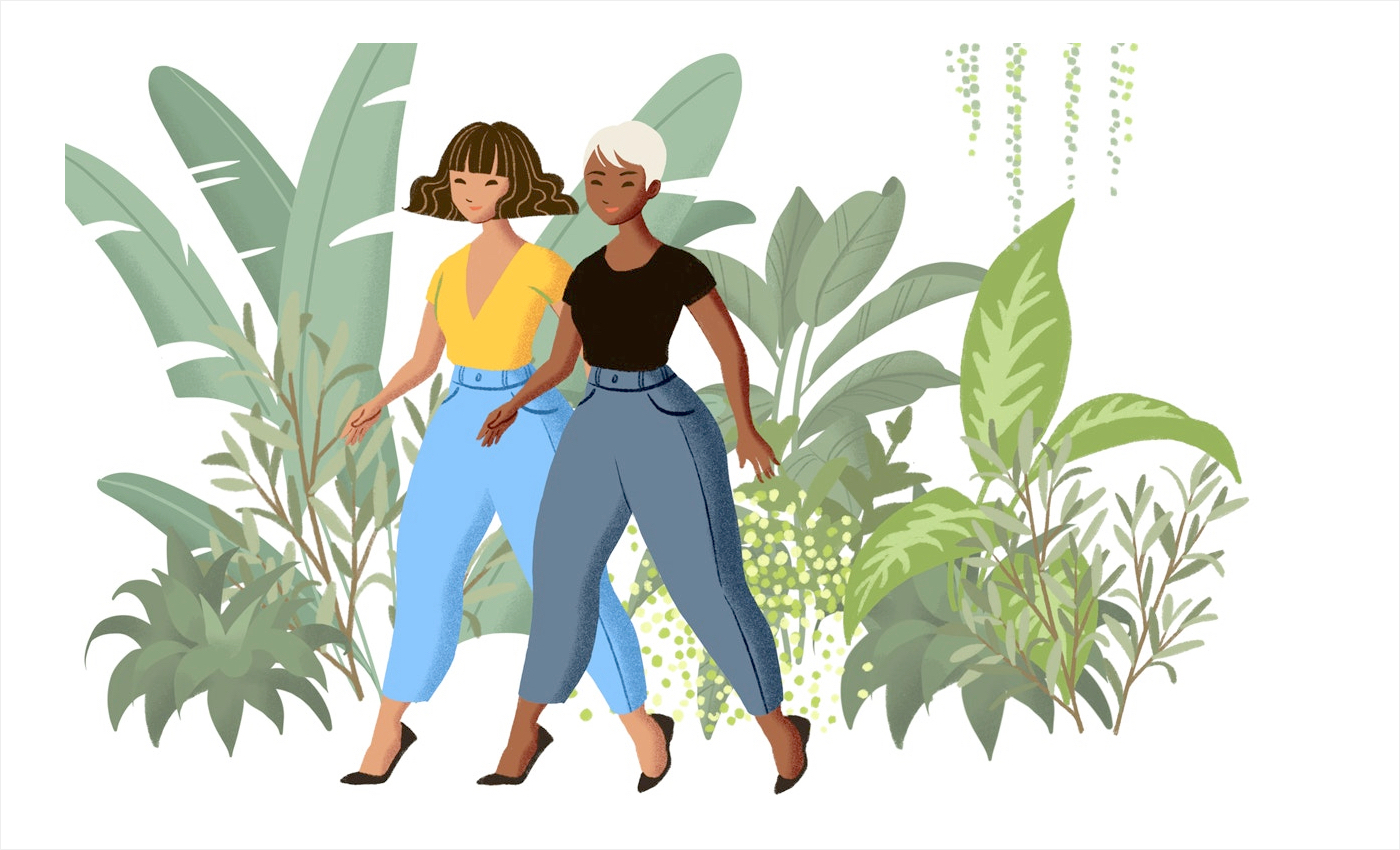 Humaaans: Mix-&-Match free illustration library
Mix-&-match illustrations of people with a design library for InVIsion Studio and Sketch. Create your own remix. Change the hairdos, tops, and pants. Made by Pablo Stanley.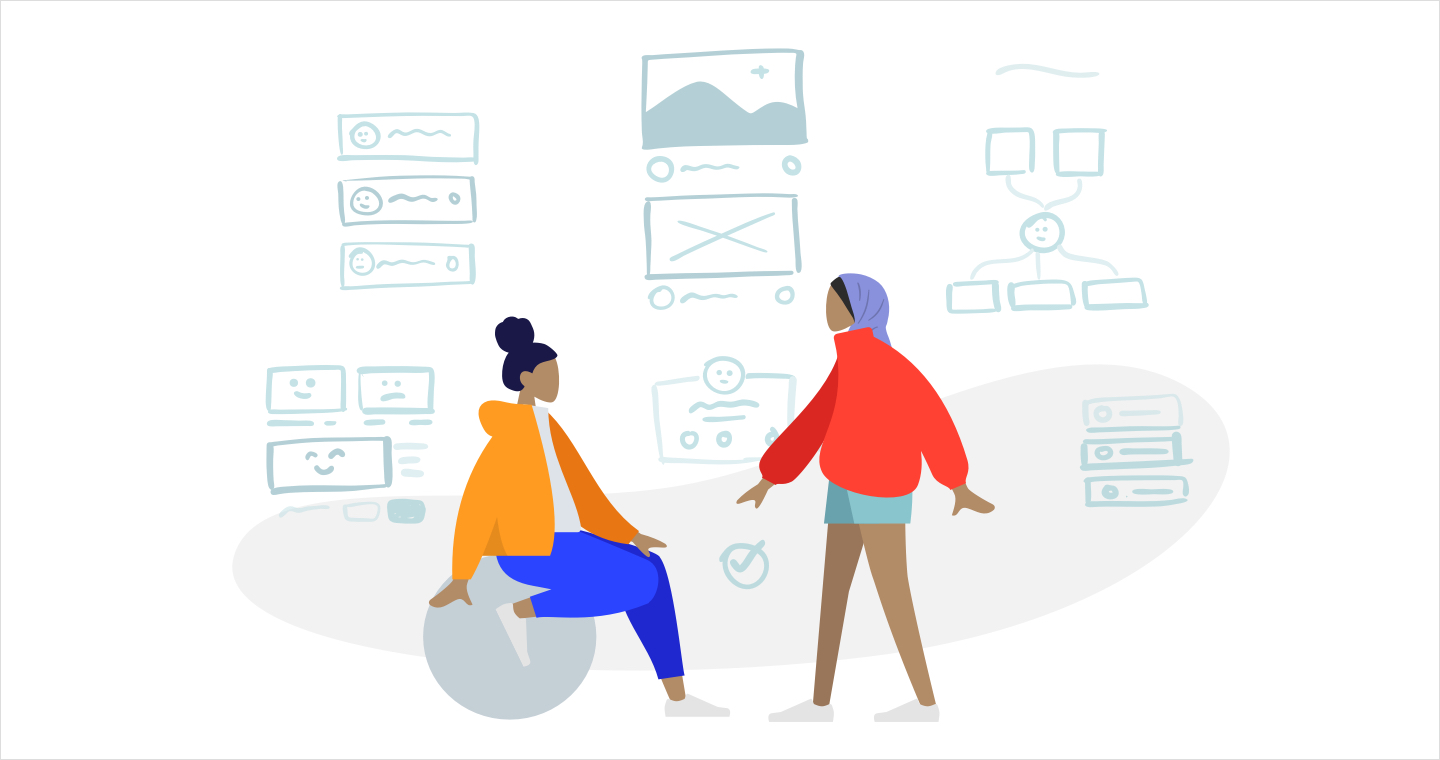 Paper Illustrations - Free illustrations library
Make your work standout with Paper Illustrations. Incredible set of paper illustrations absolutely free for both personal and commercial use.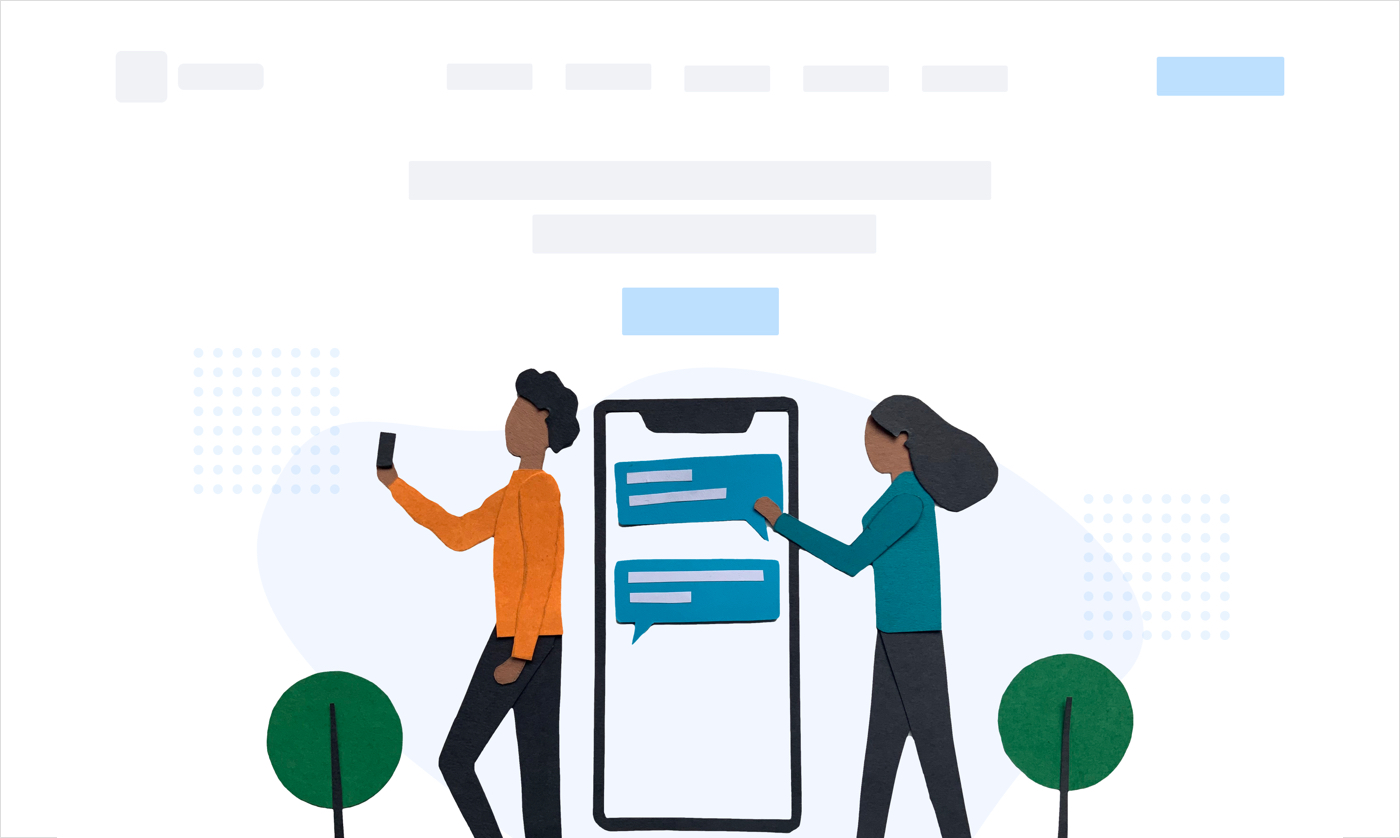 Glaze - Free illustrations, for everything
Memorable products, brands, & presentations start with ourcurated royalty-free illustration library.
Delesign Free Illustrations
Use our royalty-free designs for your website, social media, blog, email newsletters, and more.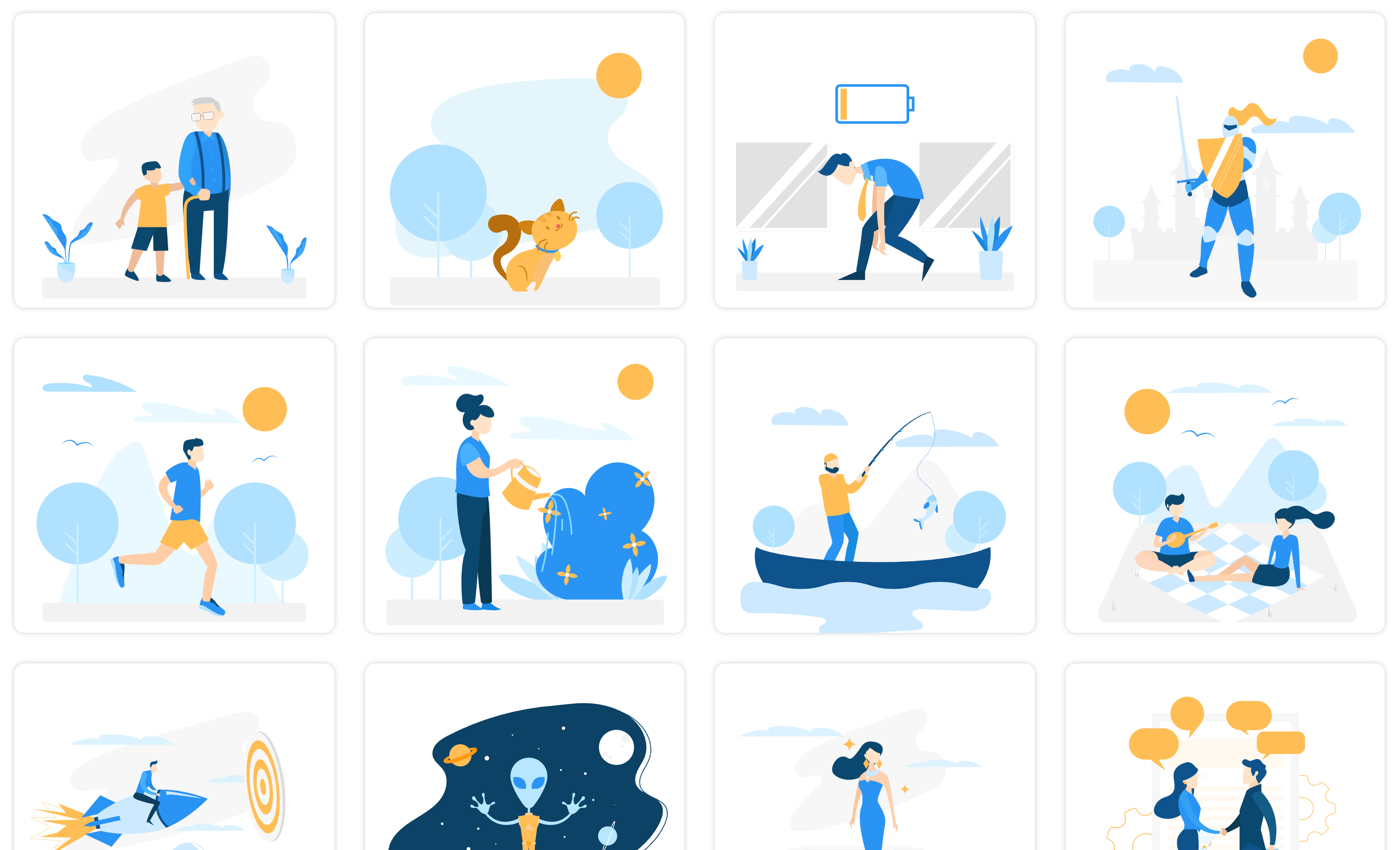 Abstrakt Free Illustrations
Dive into the world of abstrakt.design and start telling a different story.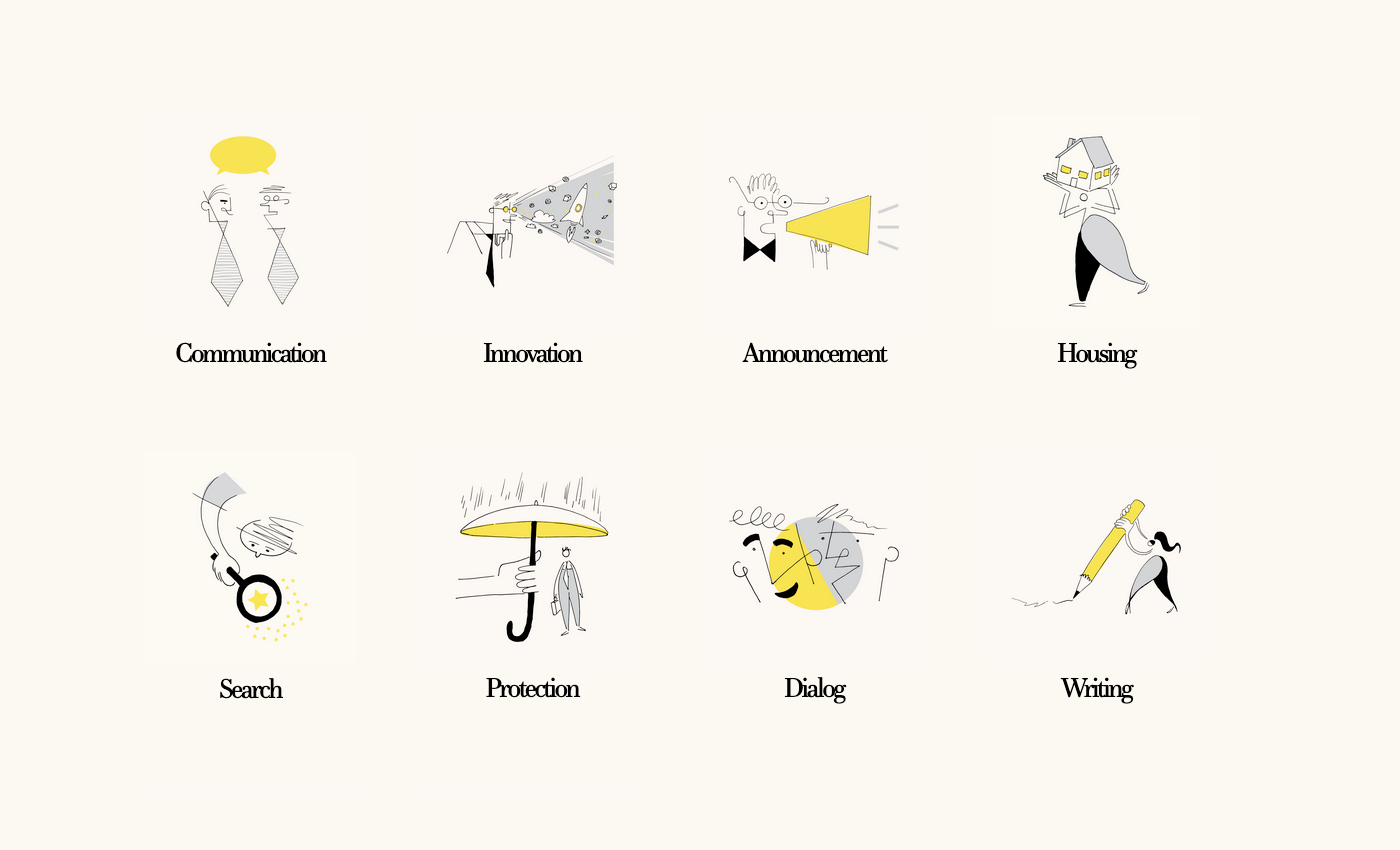 Absurd Design - Free Surrealist Illustrations and Vector Art
Download surrealist illustrations. Use free vector art for your landing pages, presentations and apps. These artworks combine the absurdity and childishness.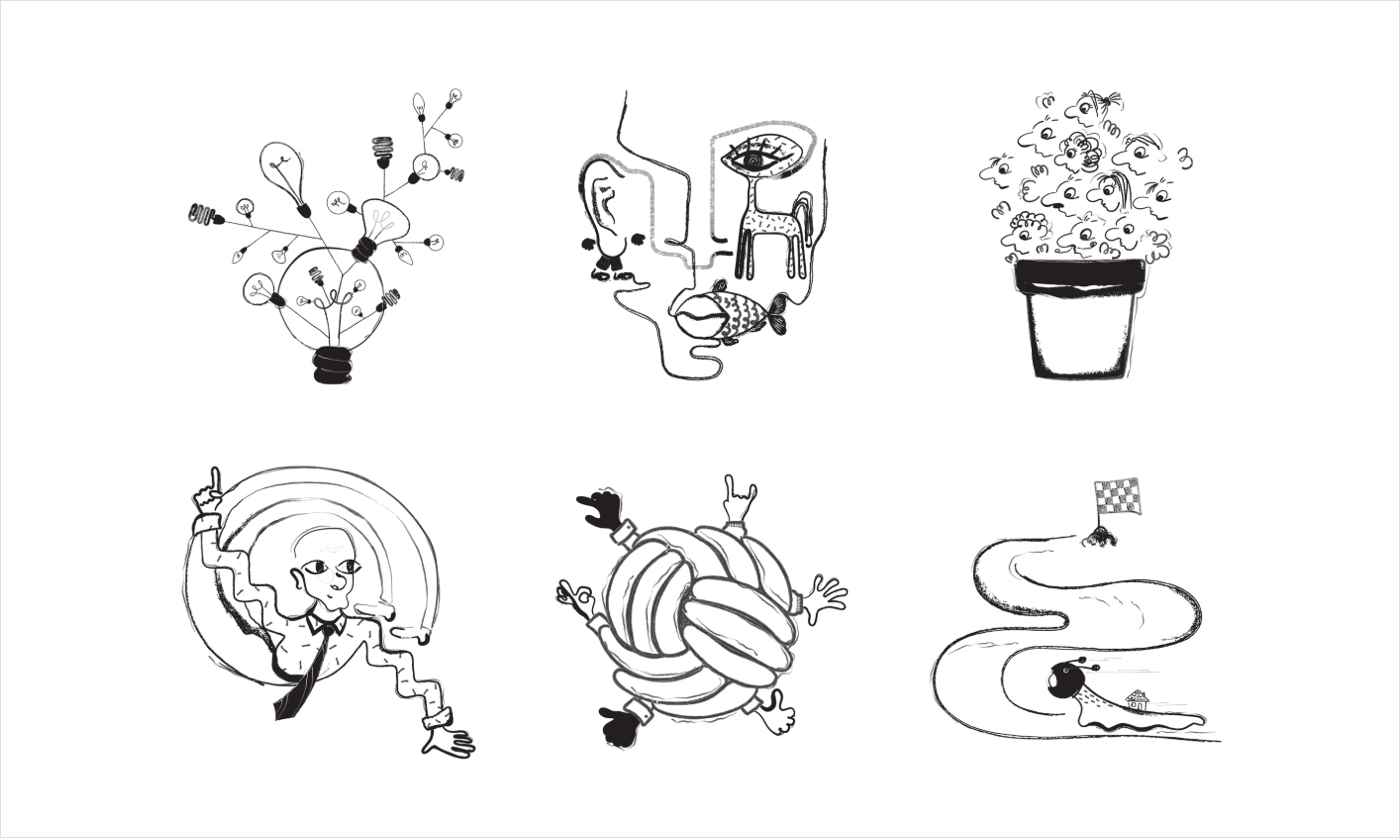 Isometric - Download free isometric illustrations
Free vector isometric illustrations for designers, startups and companies without the need to include attribution.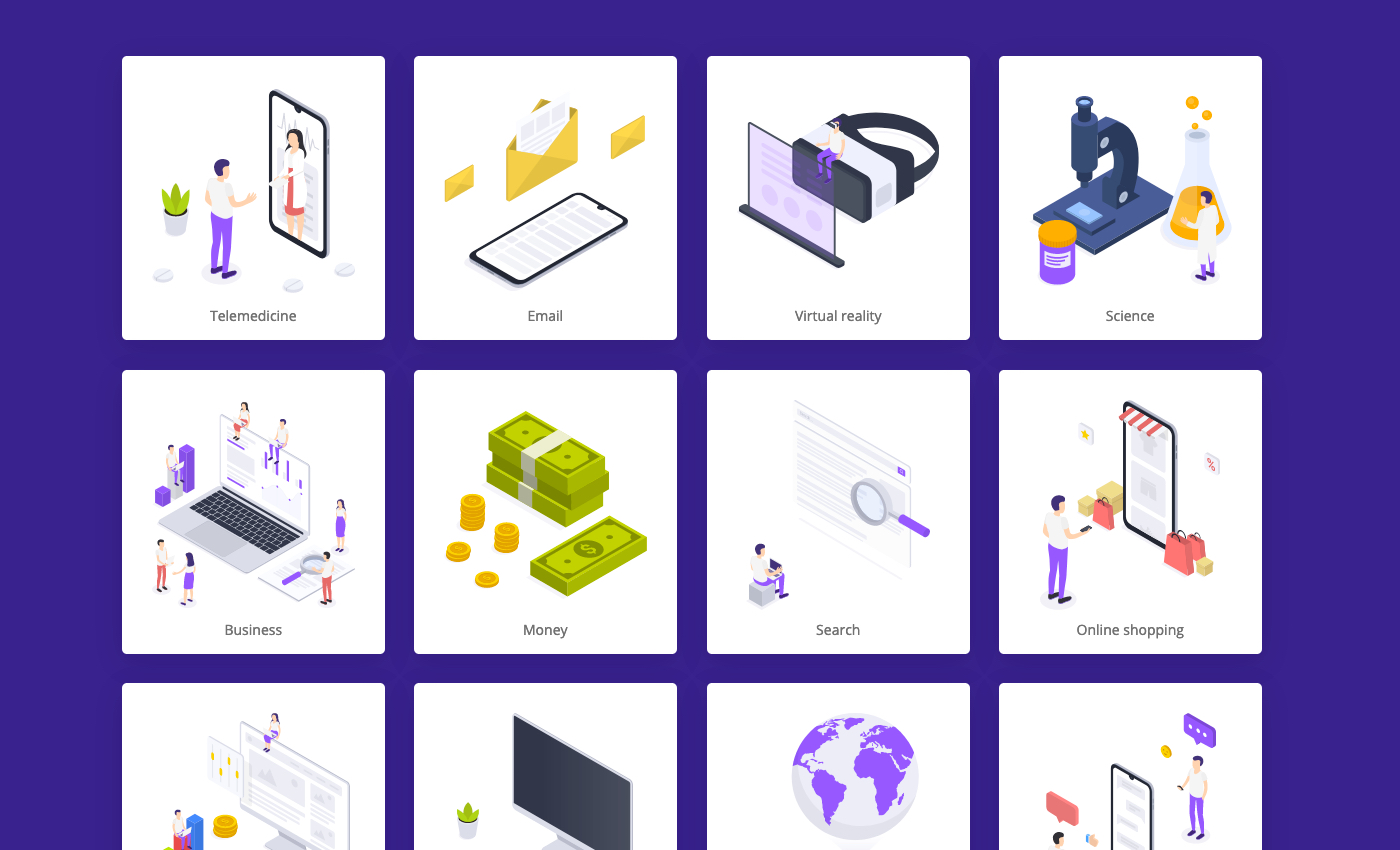 Iconspace Library - Thousands of Free illustration assets
Let's make your work faster and more efficient by using our high-quality illustration library.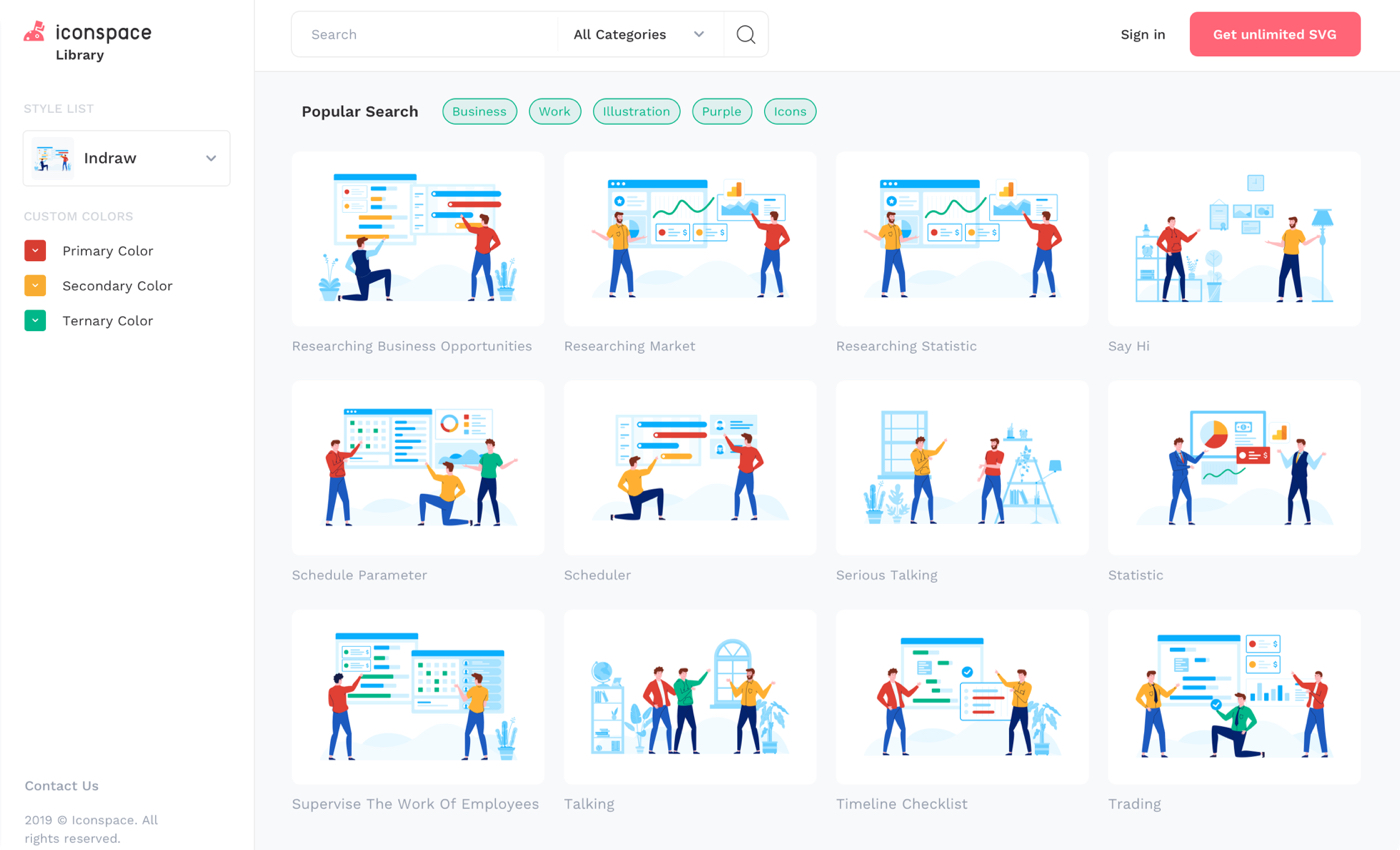 Charco Free Illustrations
A set of 16 handcrafted illustrations for your web & app projects. This set includes categories like 404 error, no internet connection, no service, fatal error, page not found, something went wrong, under construction and many more. ​ You are free to use it for both your personal & commercial projects.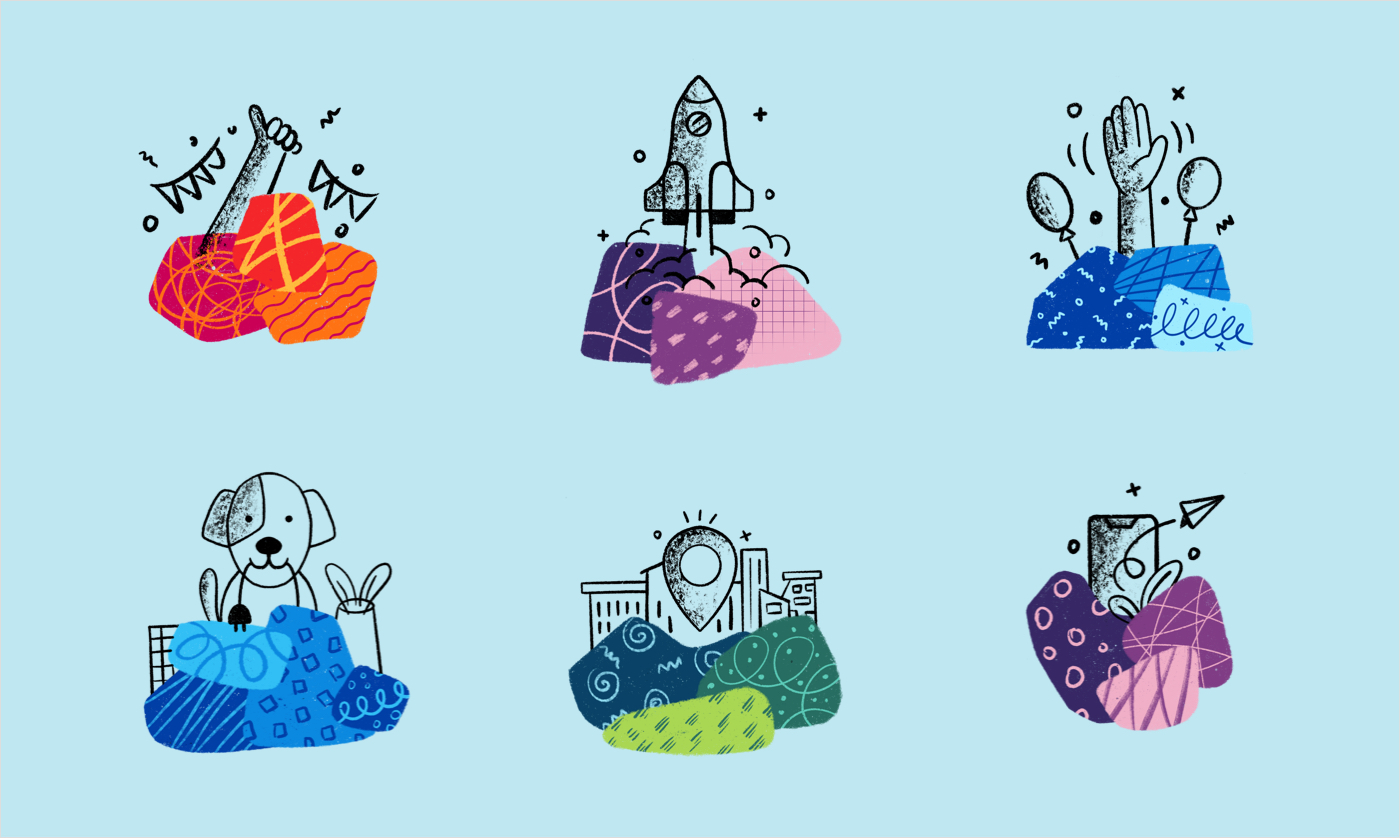 Ira Design - Build your own amazing illustrations
Using our awesome gradients and hand drawn sketch components. Made by Creative Tim.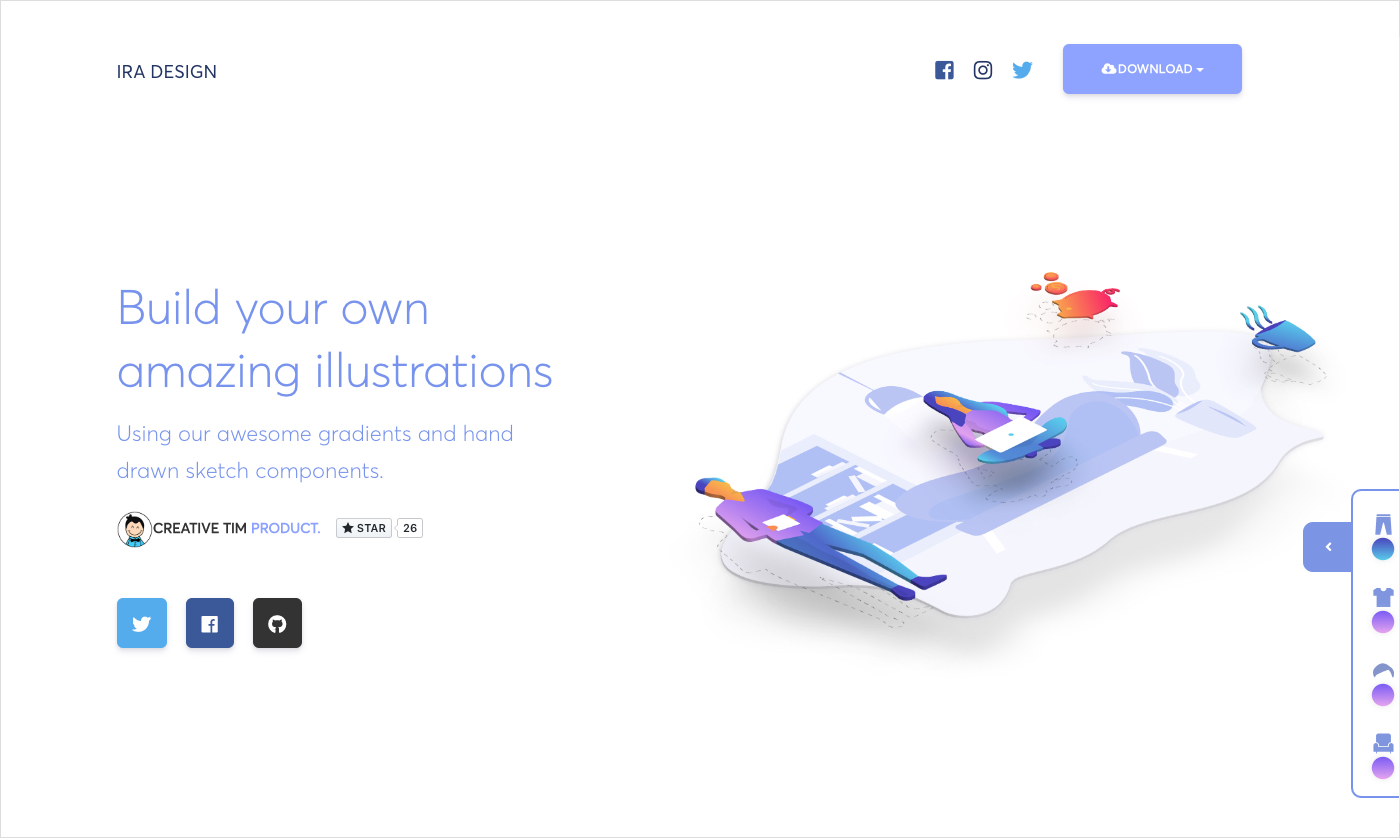 unDraw: Colorful Free Illustrations
Open-source illustrations for every project you can imagine and create. Browse to find the images that fit your needs and download. Take advantage of the on-the-fly color image generation to match your brand identity.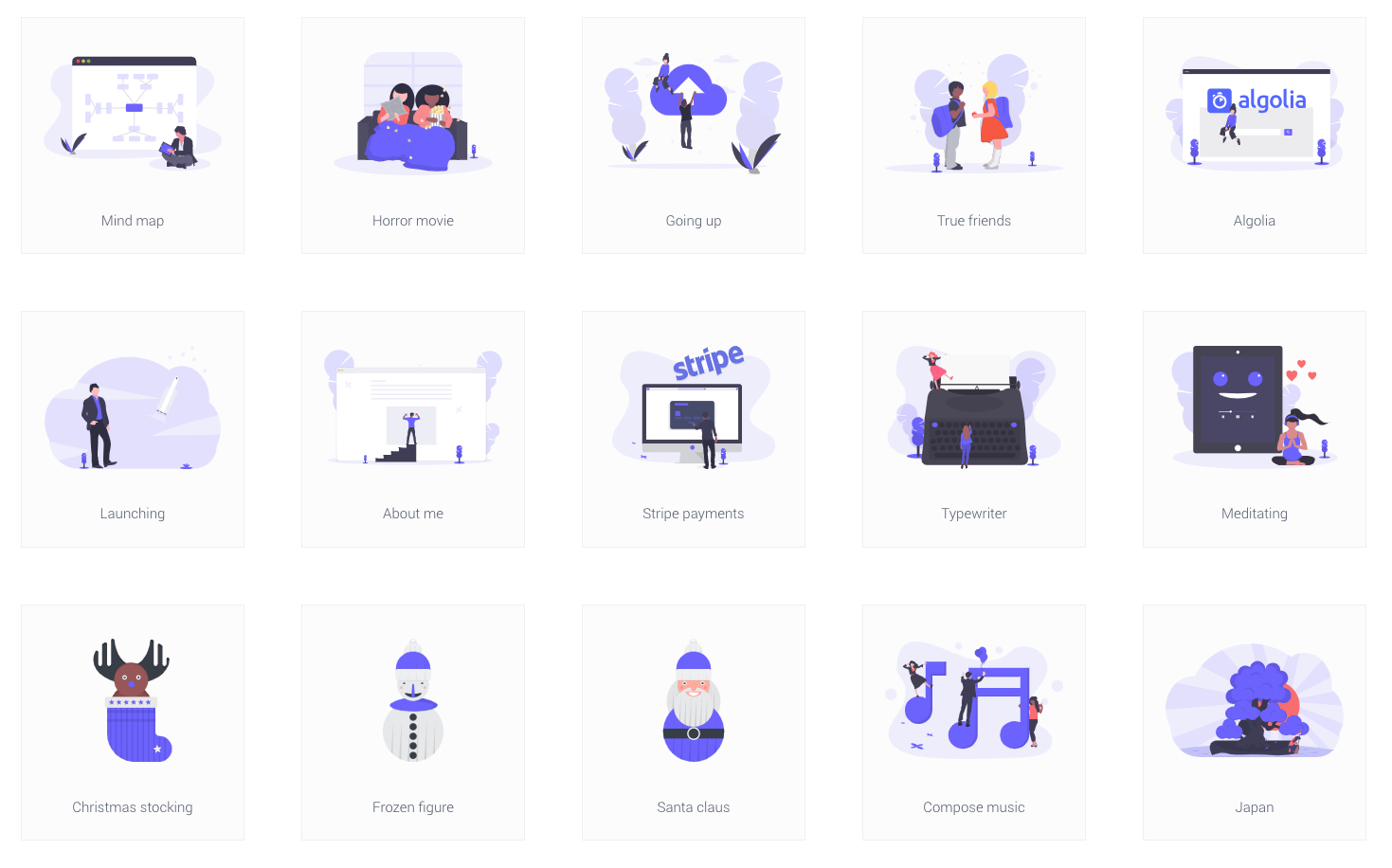 User Avatars for Sketch
A set of 21 user avatars. Elegant and clean avatar for any kind of project. Designed by Cécile L. Parker.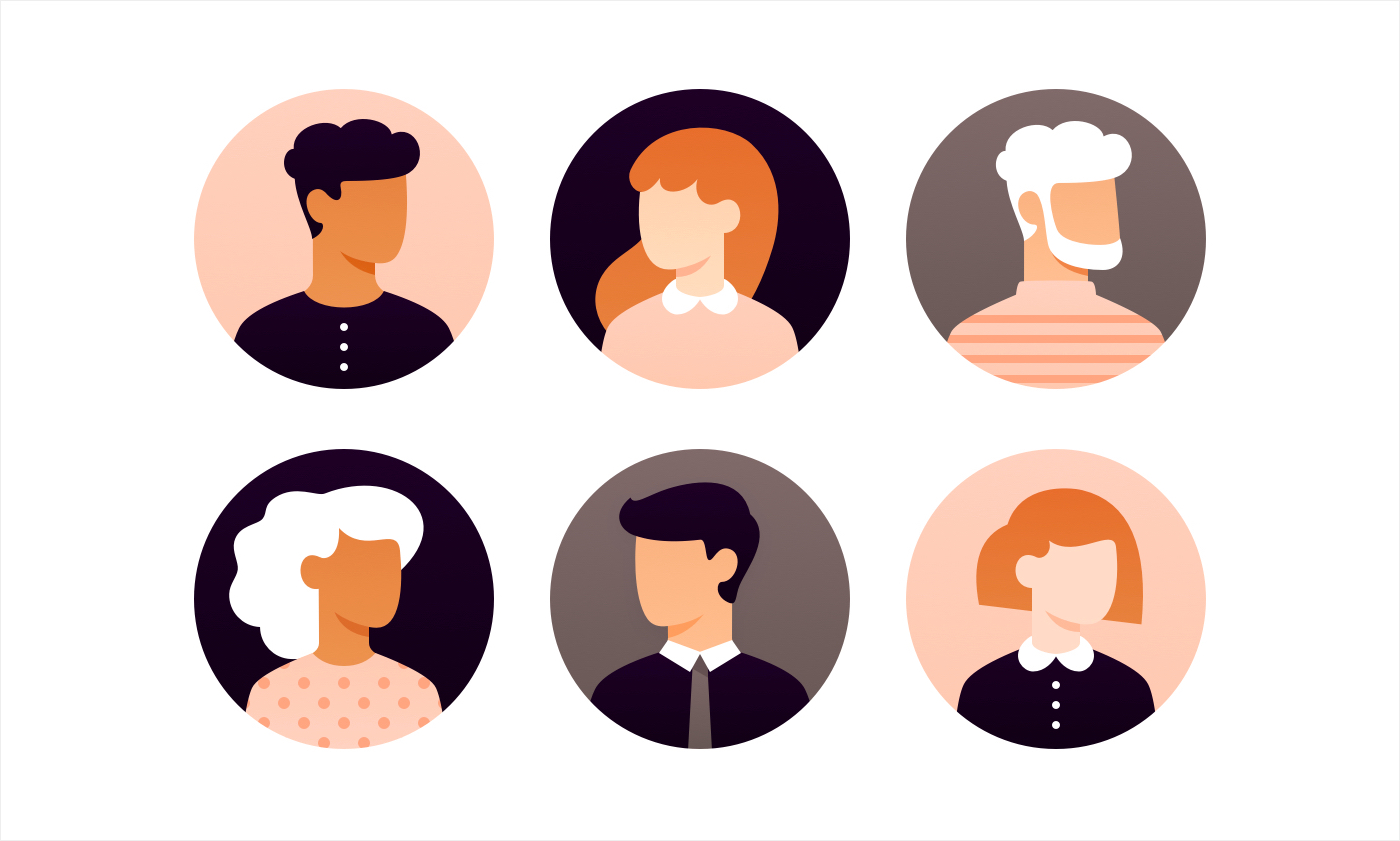 DrawKit
DrawKit is a collection of free, beautiful, customisable MIT licensed SVG illustrations in two styles, to use on your next website, app, or project.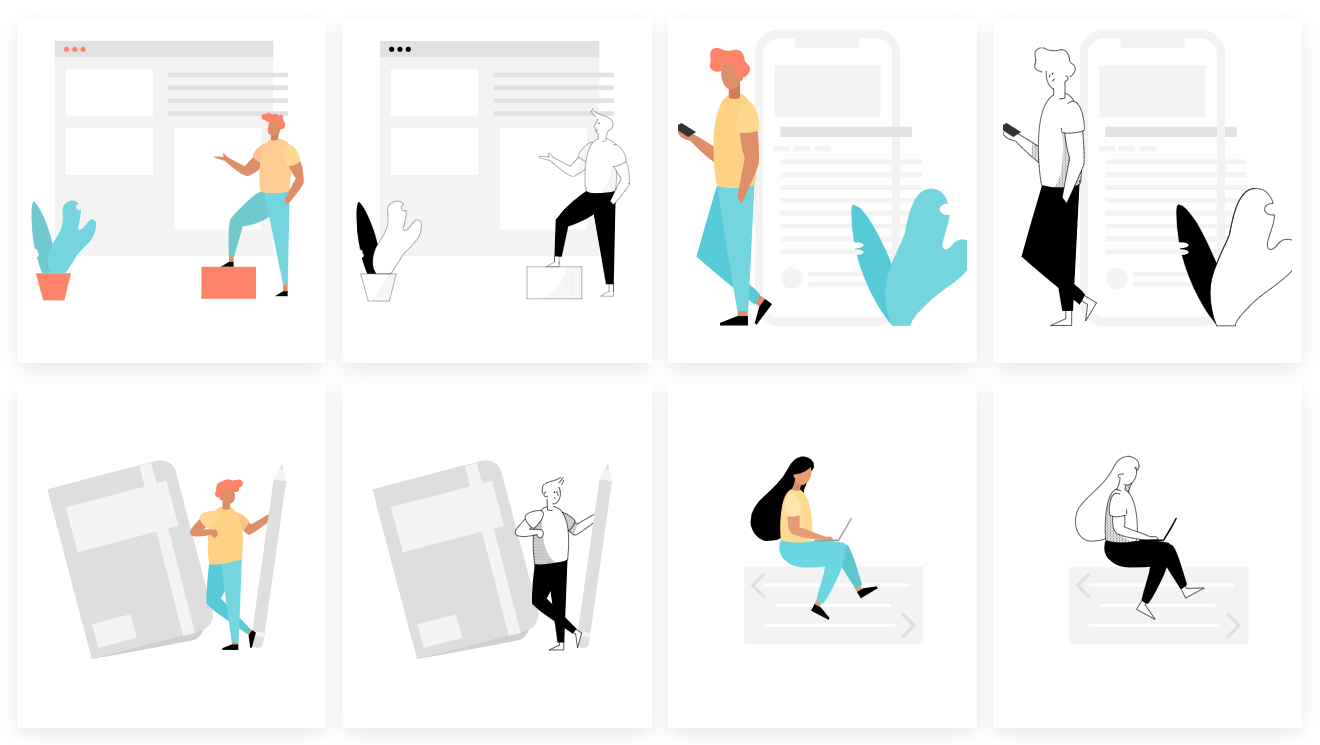 Isometric Love
Cute Isometric Objects For Your Design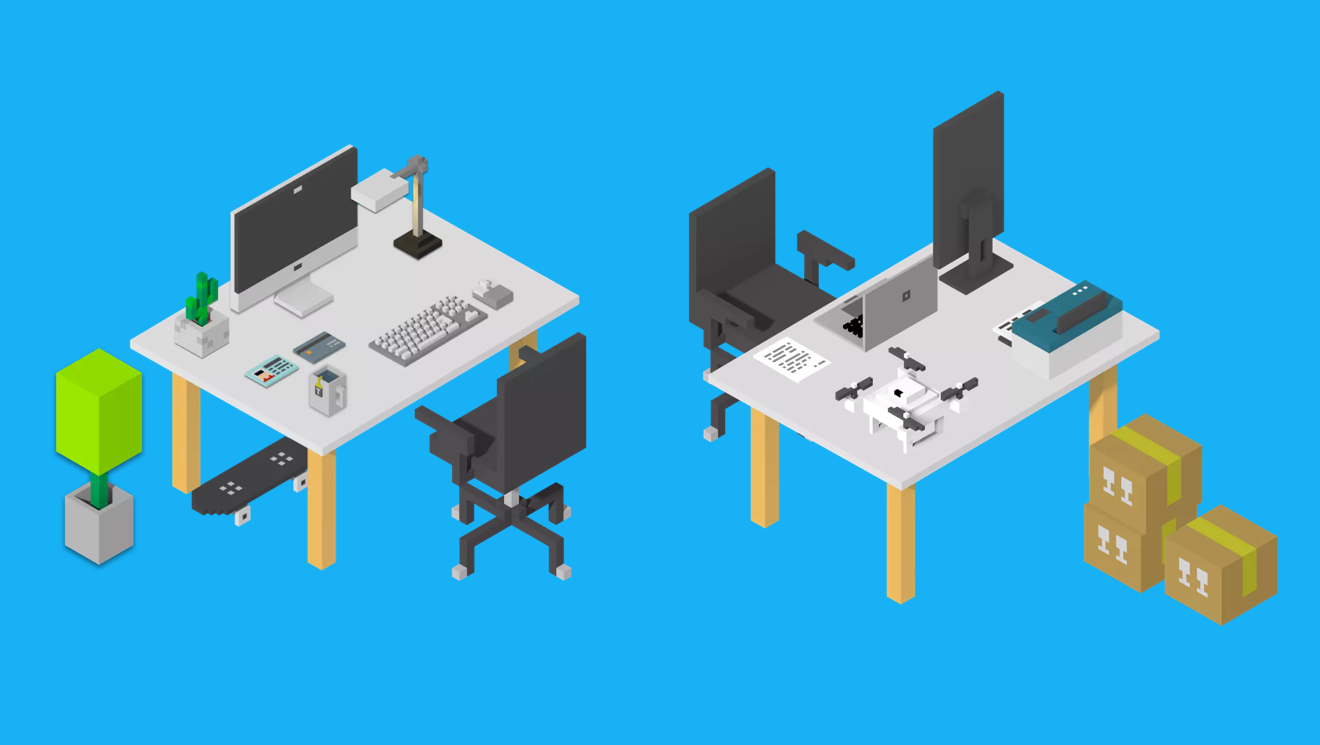 Avataaars
Create avatar illustrations in Sketch App with this free library. Mix & match clothing, hair, emotions, and all kinds of stuff.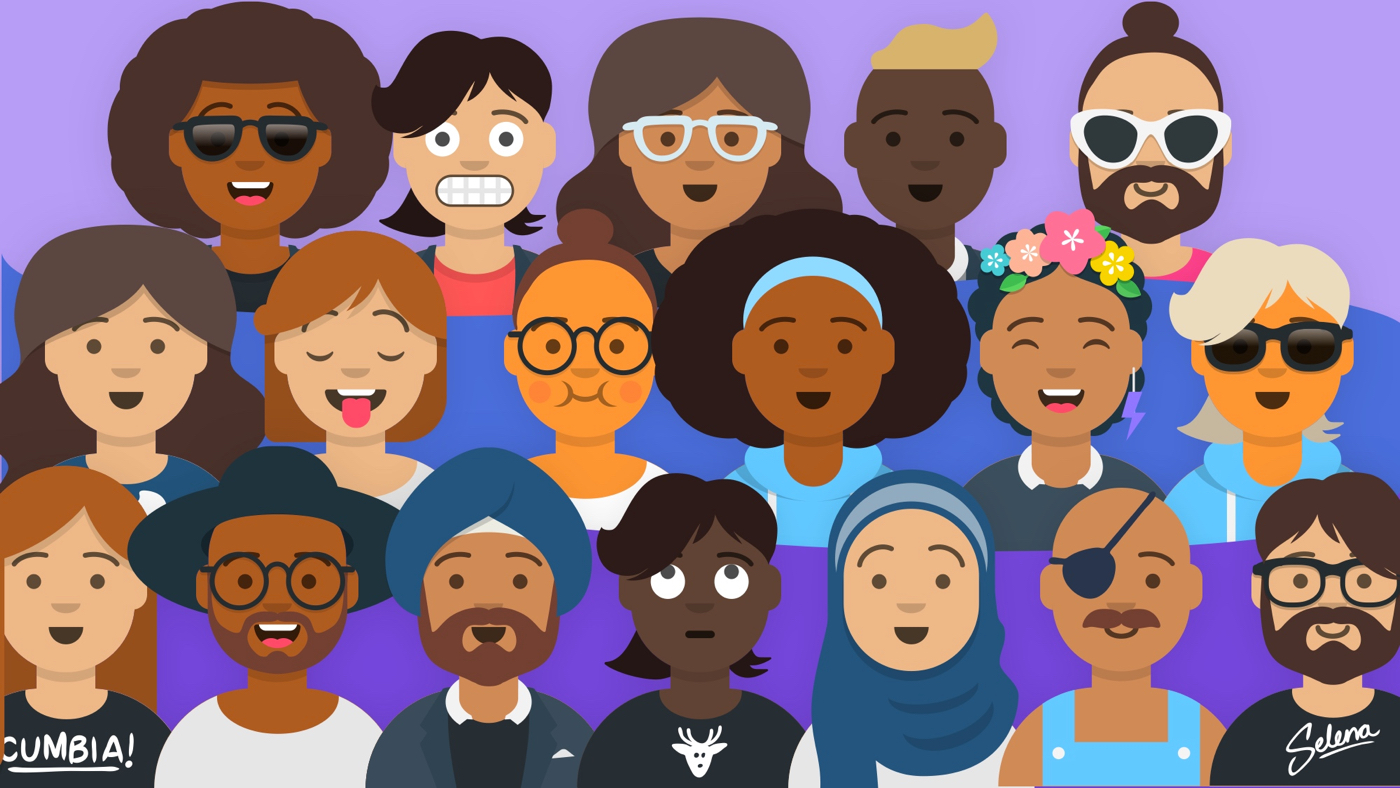 Stubborn - Free illustrations generator for Figma and Sketch
Free illustrations generator for Figma and Sketch. Get the opportunity to design your characters using symbols and styles.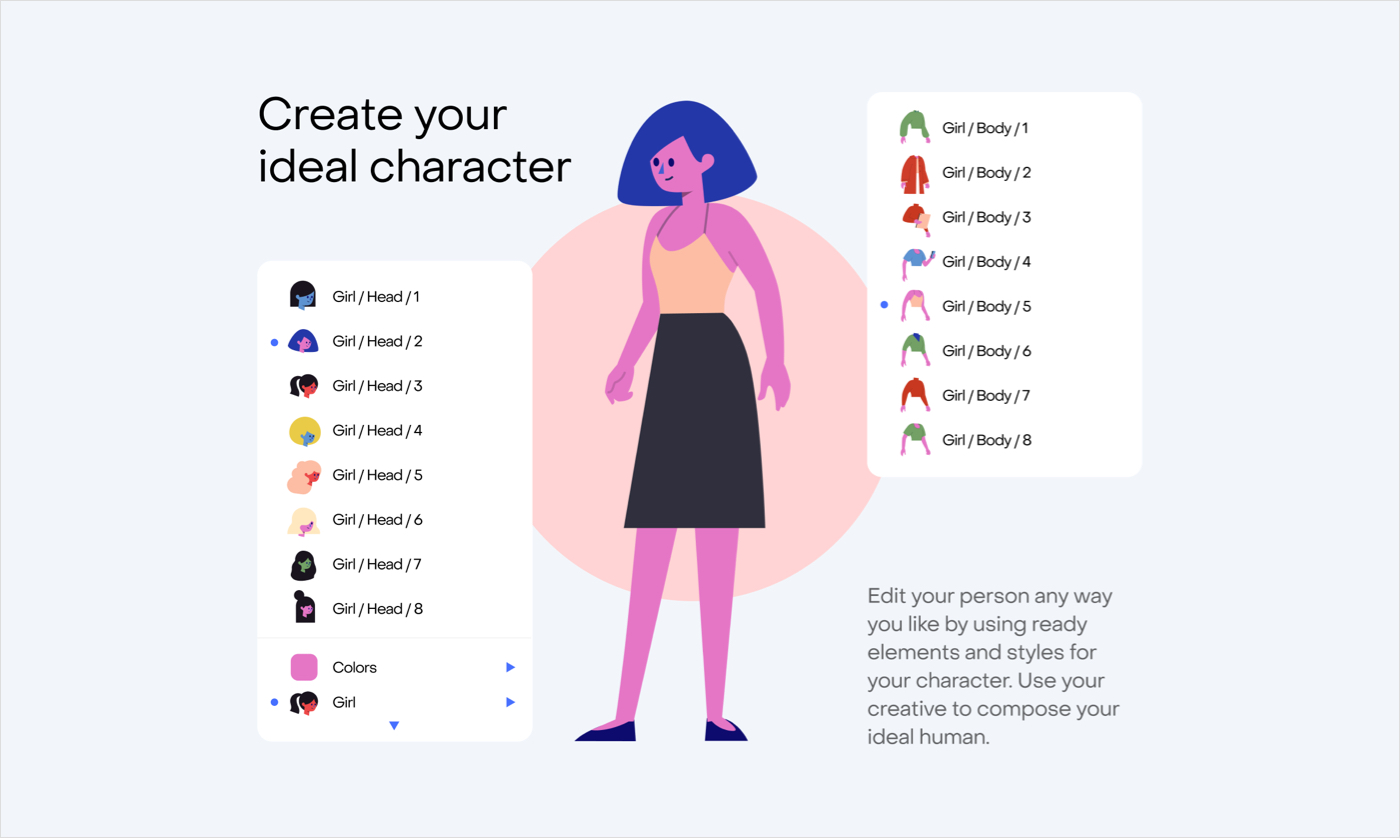 404 Free Illustrations
Trendy, ready to use images for your 404 page.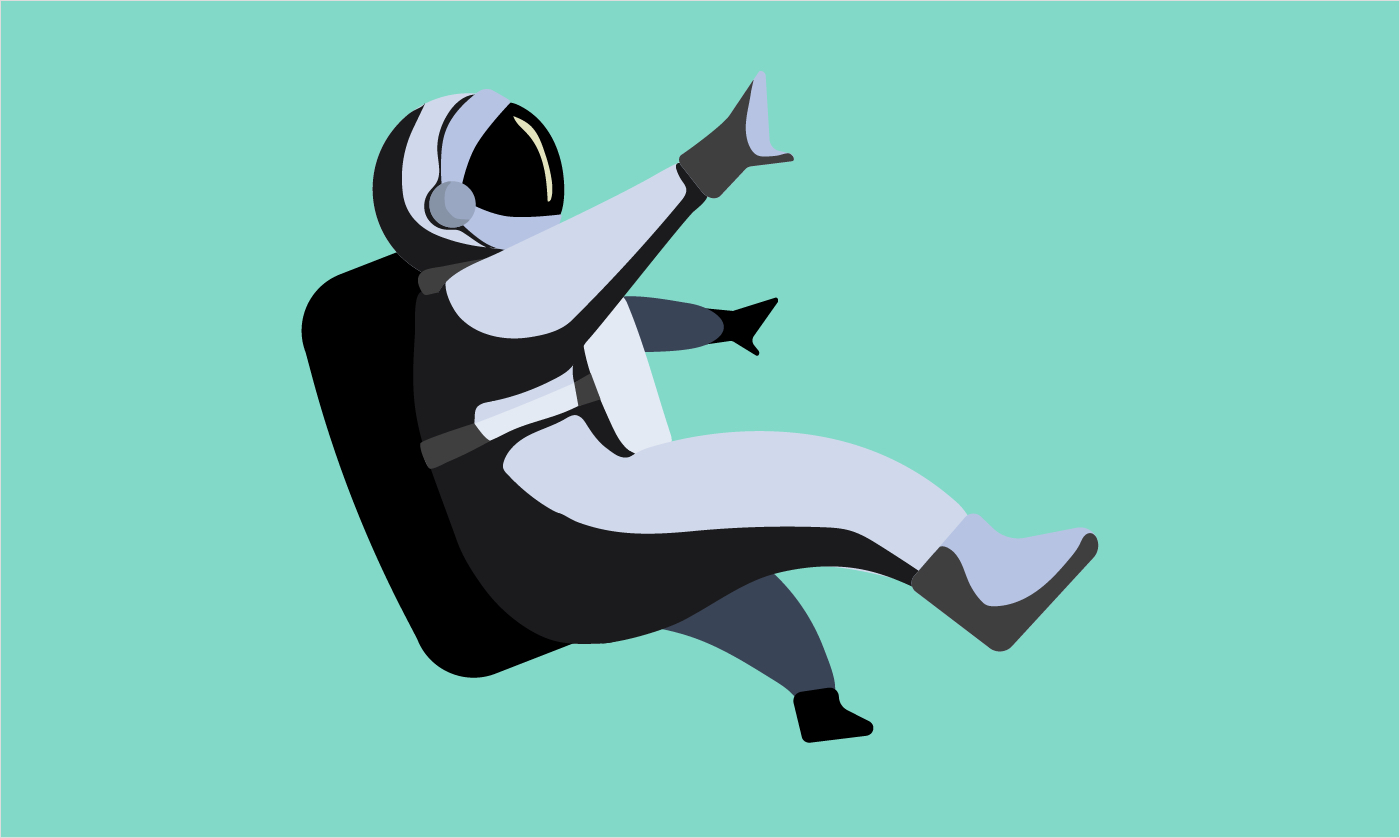 Free Illustrations From Lukasz Adam
You can use these SVG illustrations for your website, for your web app or simply for your next commercial project. In other words: you can do whatever you want with them (MIT License).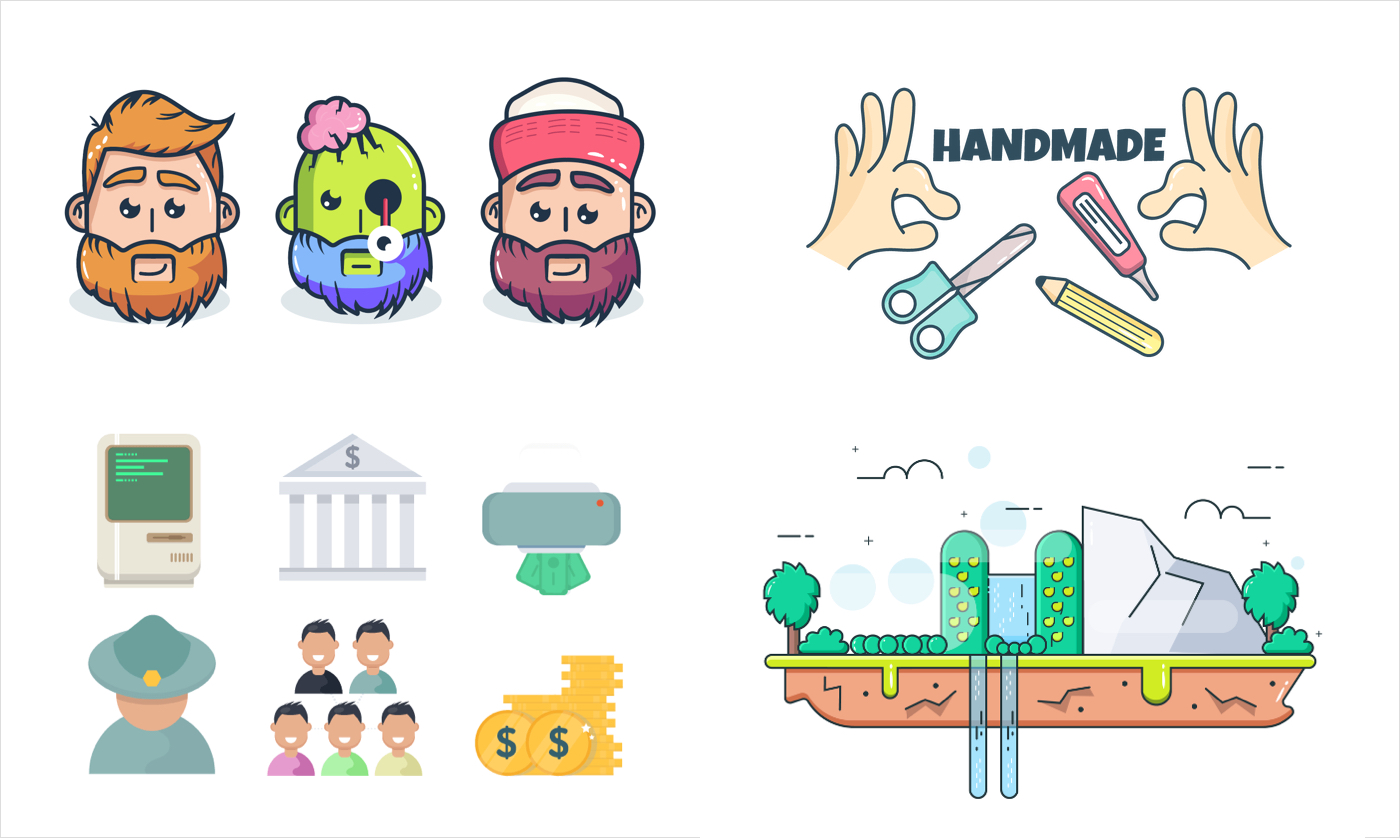 Bottts
Create robot illustrations in Sketch App with this free library. Combine frames, antennas, sensors, accessories, and colors. Designed by Pablo Stanley. Free for personal and commercial use.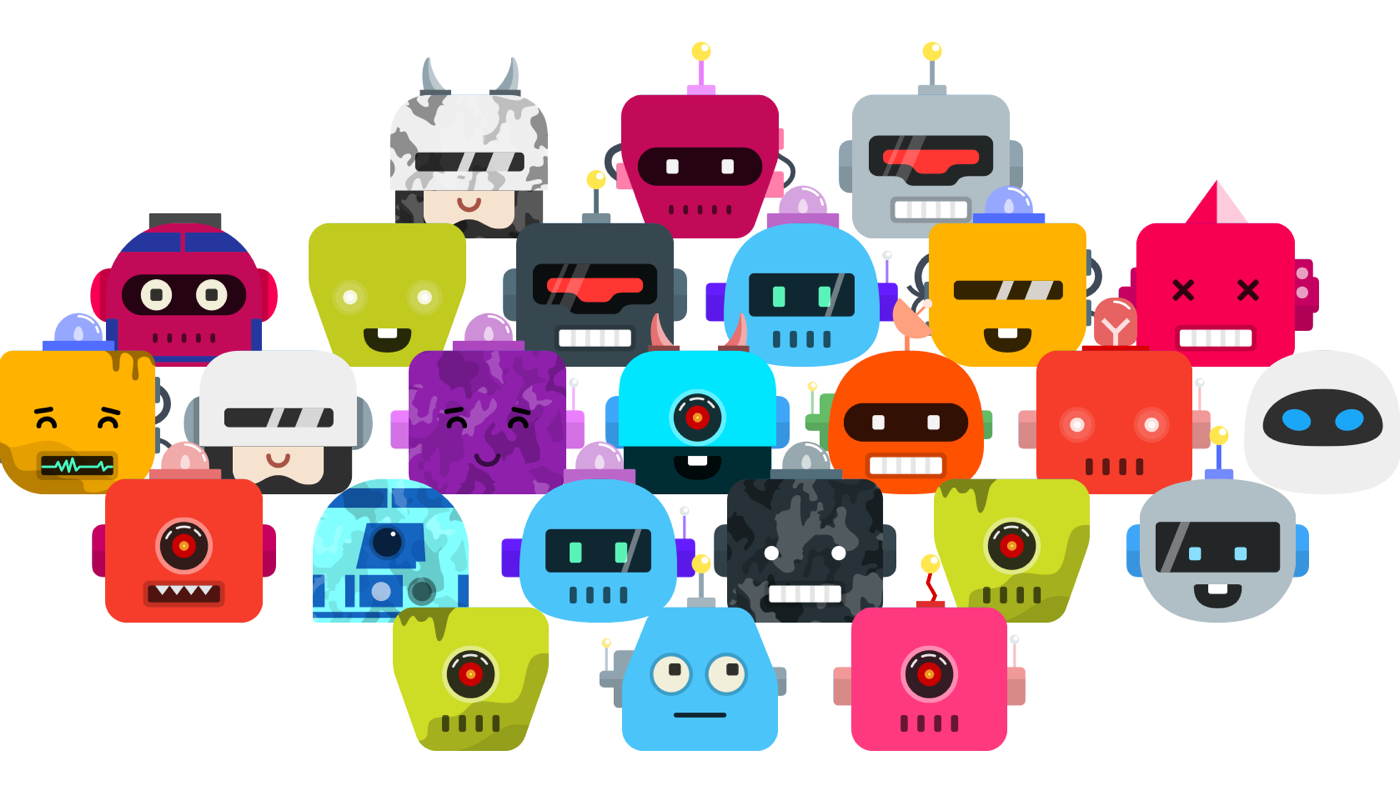 Streamline Emoji
850 + Free Vector Emoji. The style is inspired by the japanese "Kawaii" (cute) style.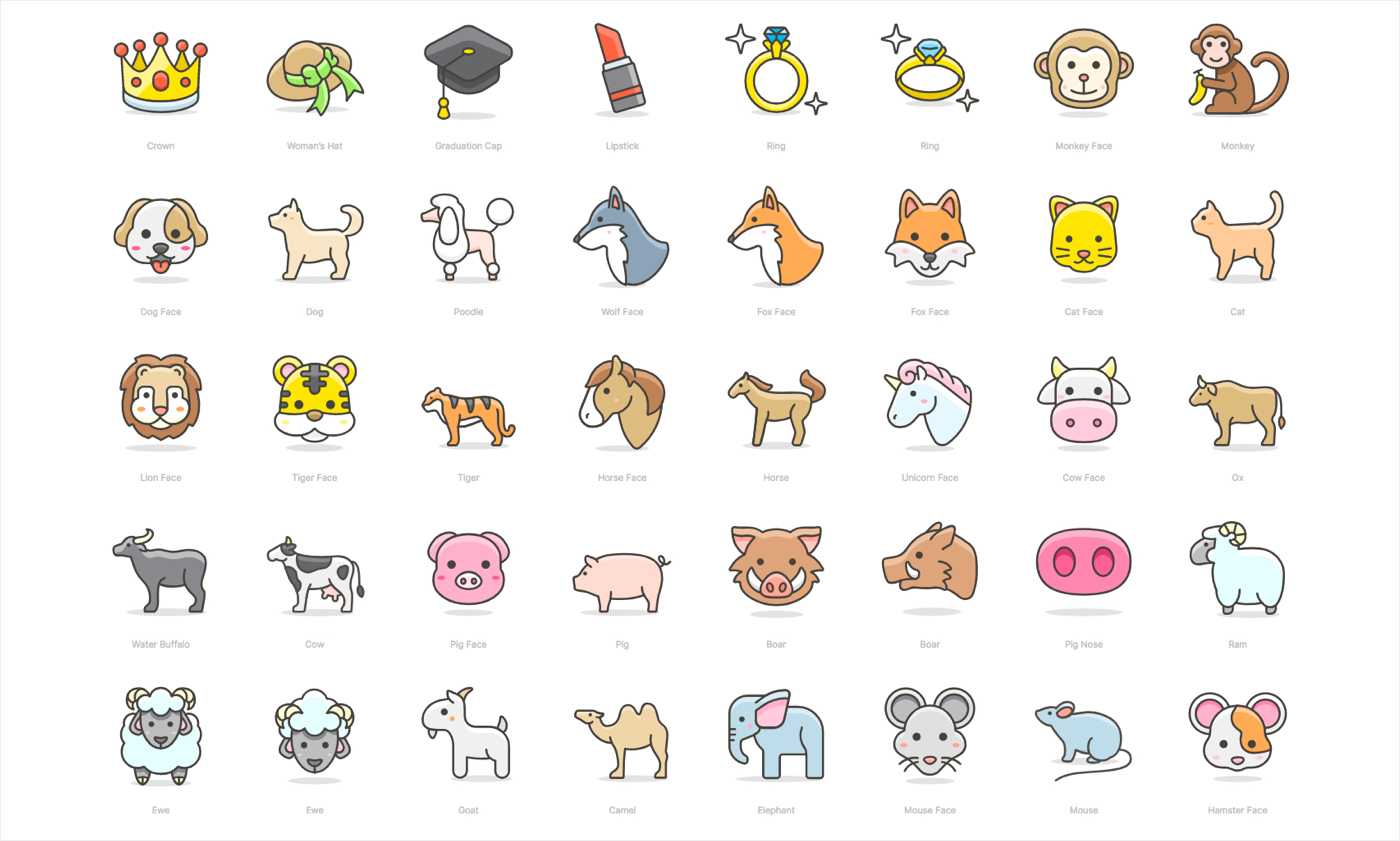 Mega Doodles Pack
This is collection of hand-drawn vector illustrations. Big vector pack with hand-drawn doodles for presentations, social media, blog posts and so on. Over 160 doodle elements.