Ouch! - Free illustrations to class up your project
Ouch helps creators who don't draw overcome the lack of quality graphics. Download the free illustrations from top Dribbble artists to class up your product.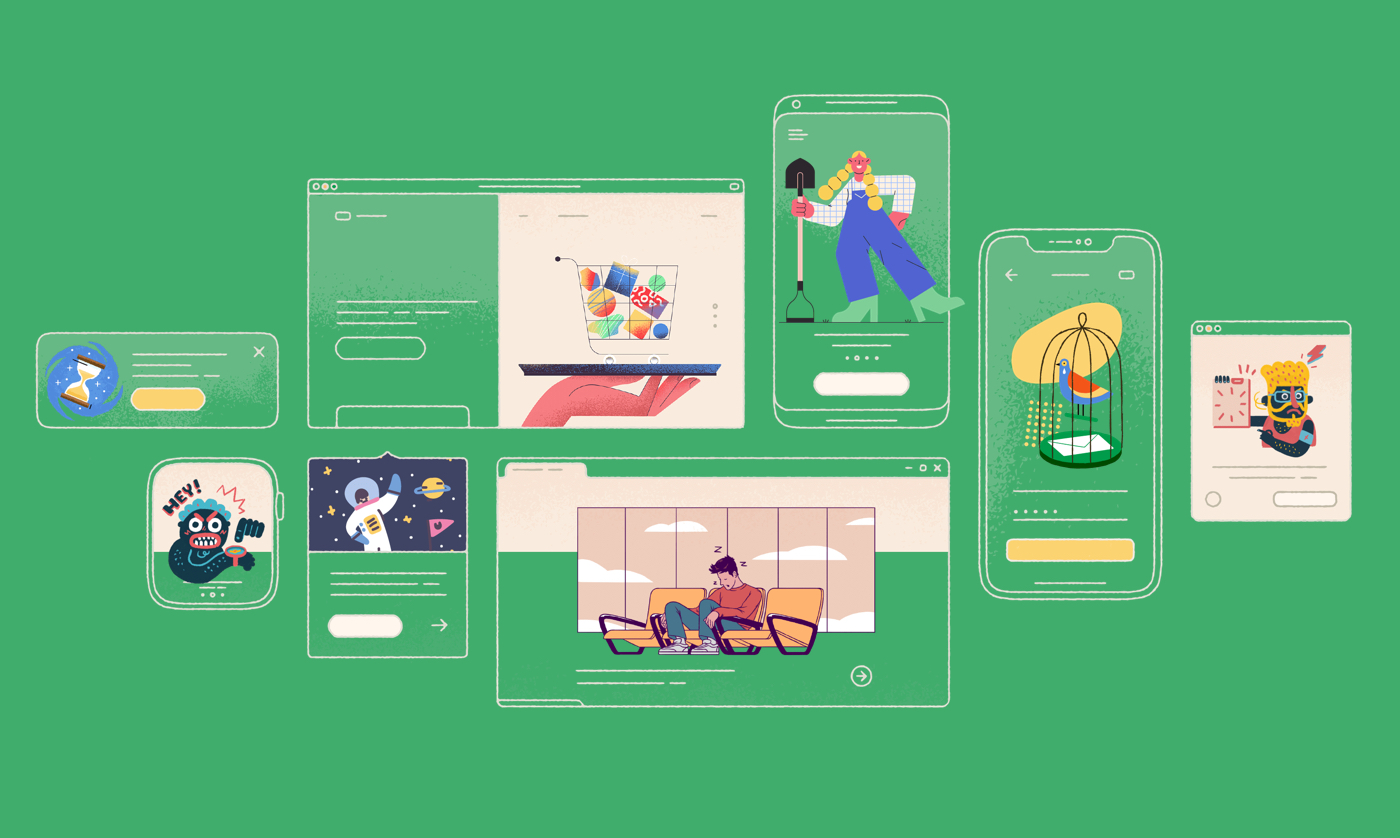 Absurd Design - Free Surrealist Illustrations and Vector Art
Download surrealist illustrations. Use free vector art for your landing pages, presentations and apps. These artworks combine the absurdity and childishness.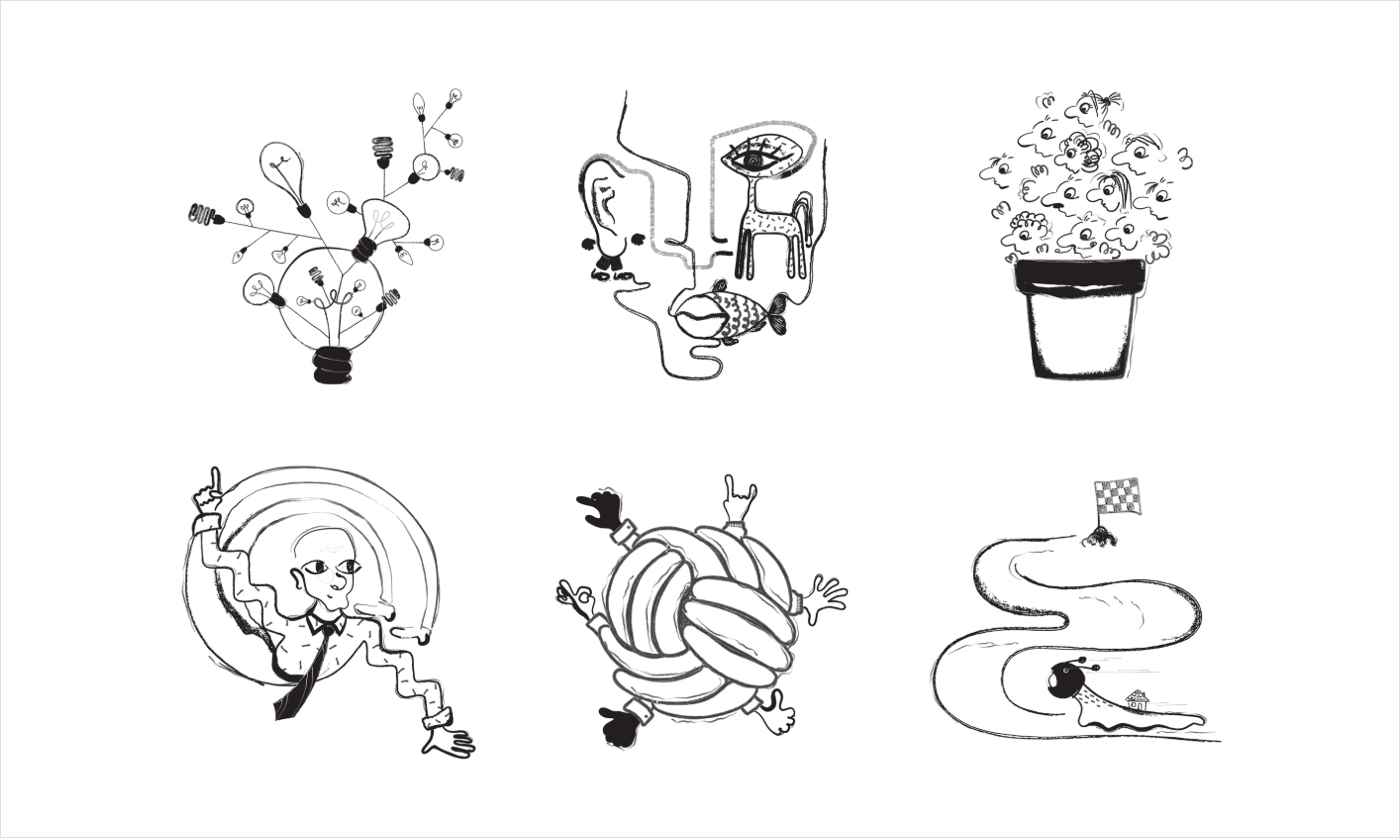 Humaaans: Mix-&-Match illustration library
Mix-&-match illustrations of people with a design library for InVIsion Studio and Sketch. Create your own remix. Change the hairdos, tops, and pants. Made by Pablo Stanley.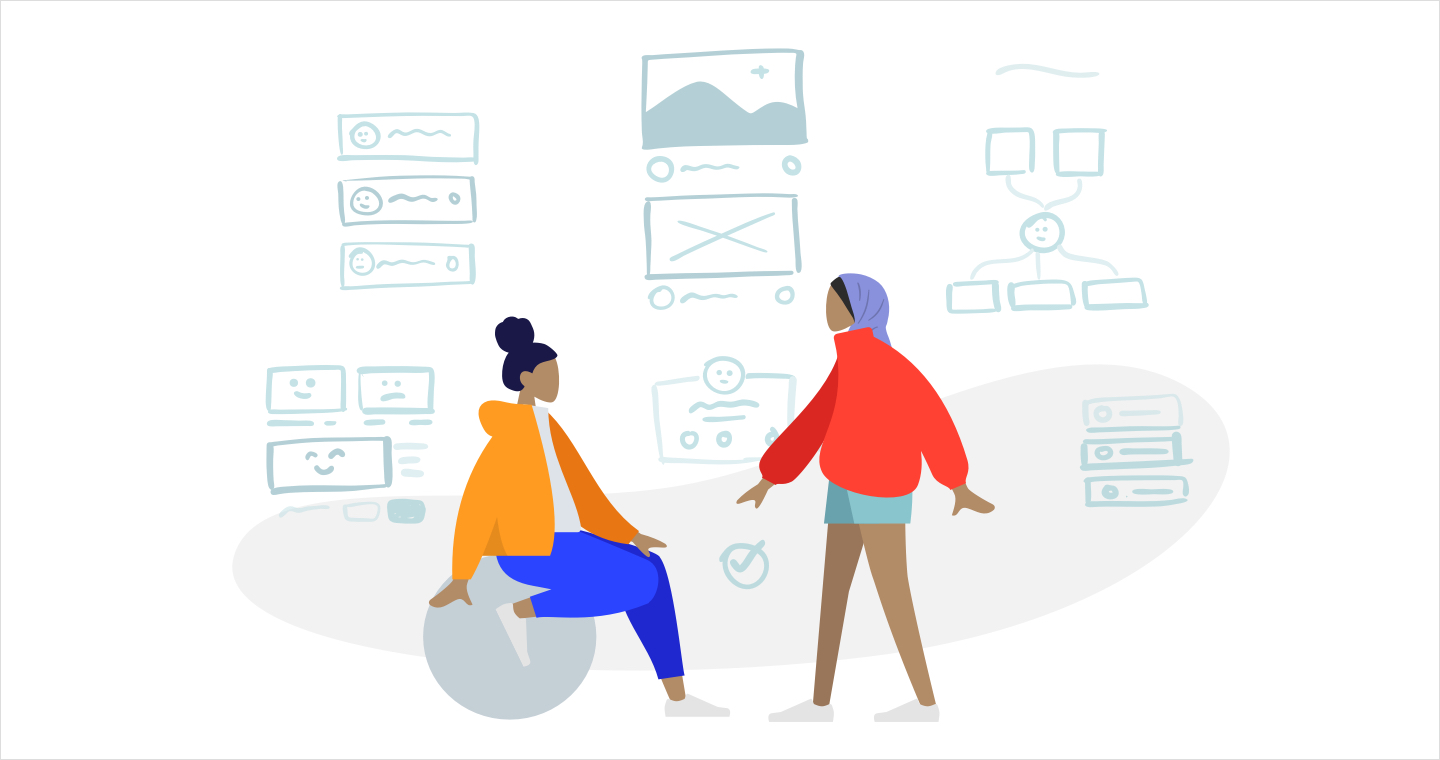 Paper Illustrations - Free illustrations library
Make your work standout with Paper Illustrations. Incredible set of paper illustrations absolutely free for both personal and commercial use.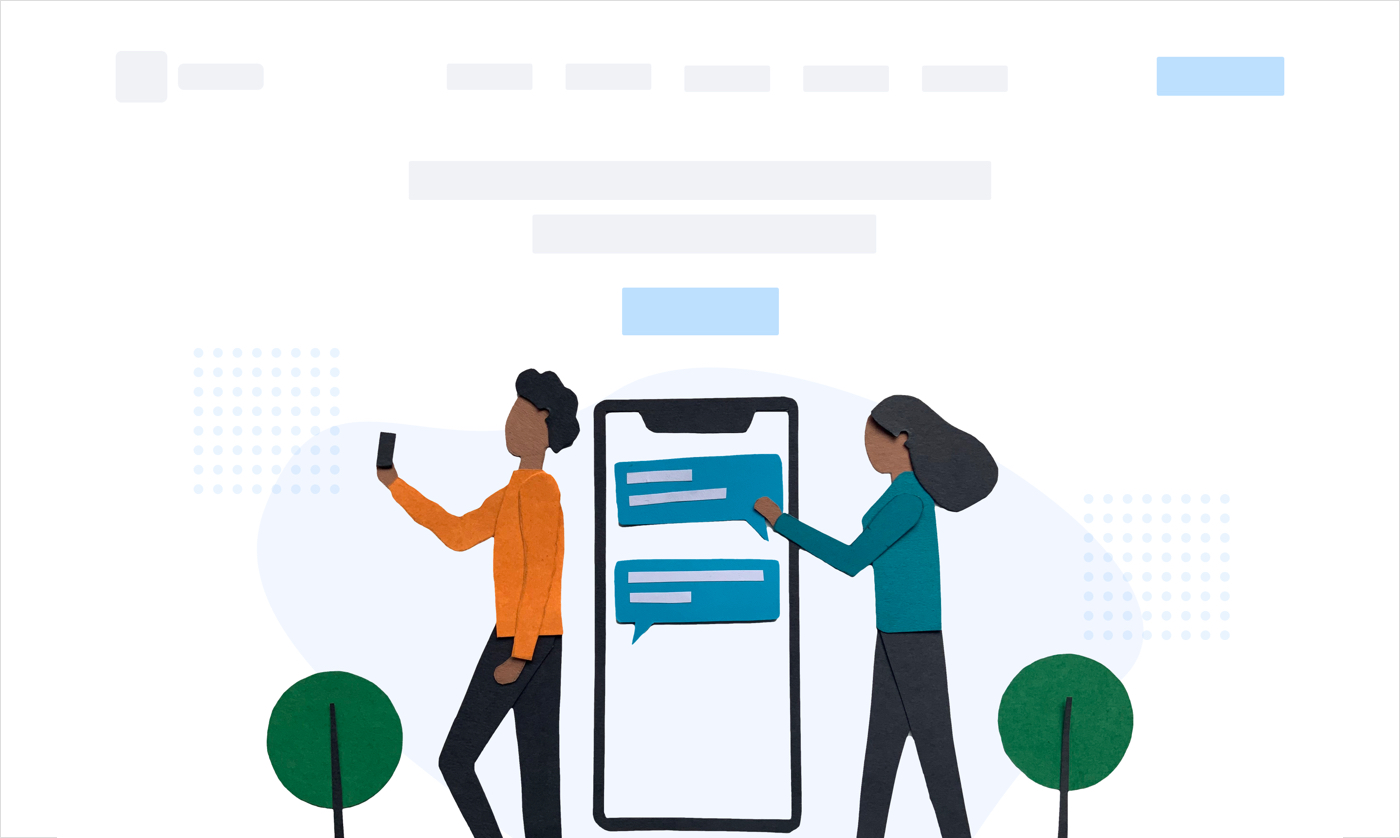 Free illustrations for your projects. Use this pack of illustrations for any kind of projects from websites to applications.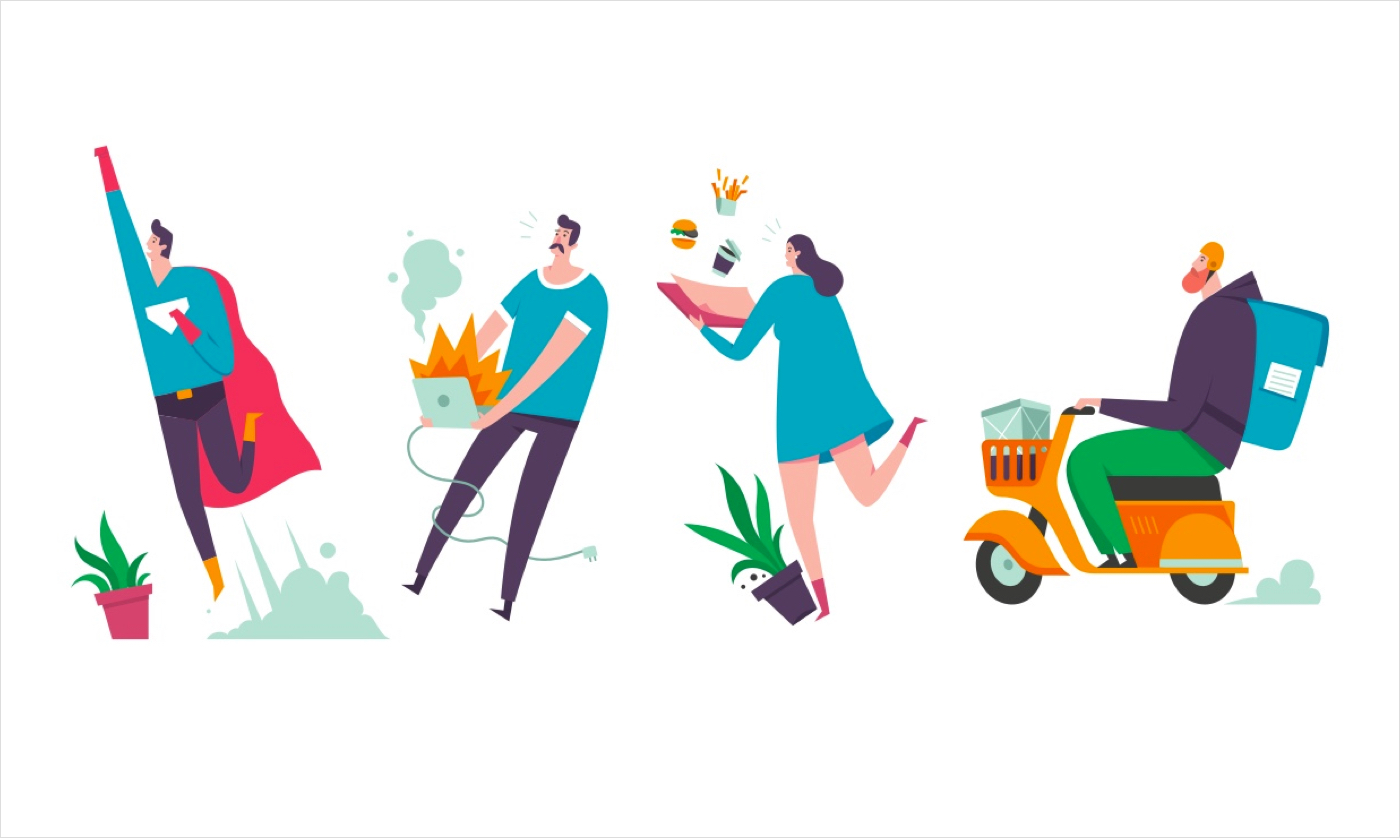 Delesign Illustrations
Use our royalty-free designs for your website, social media, blog, email newsletters, and more.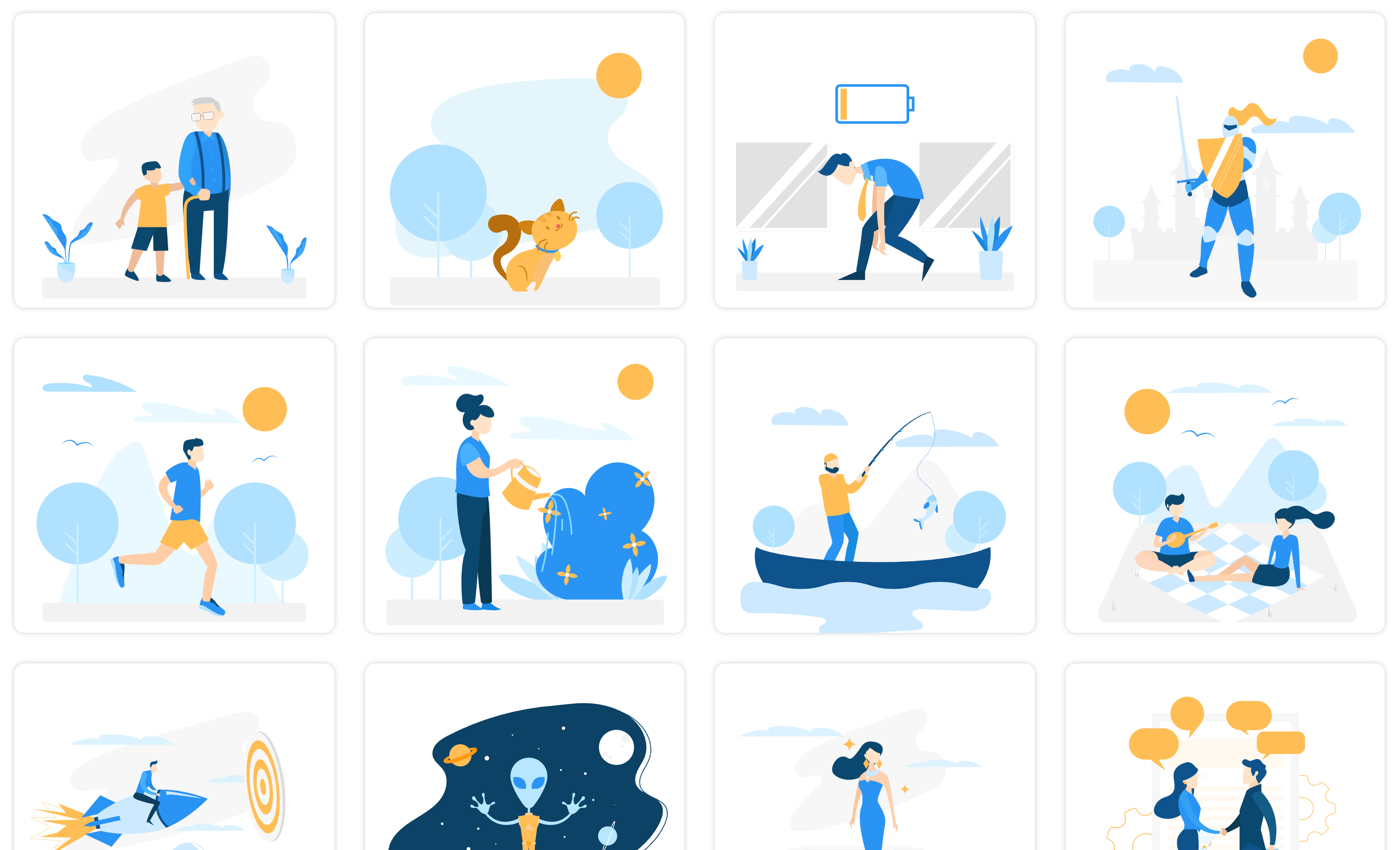 A set of 16 handcrafted illustrations for your web & app projects. This set includes categories like 404 error, no internet connection, no service, fatal error, page not found, something went wrong, under construction and many more. ​ You are free to use it for both your personal & commercial projects.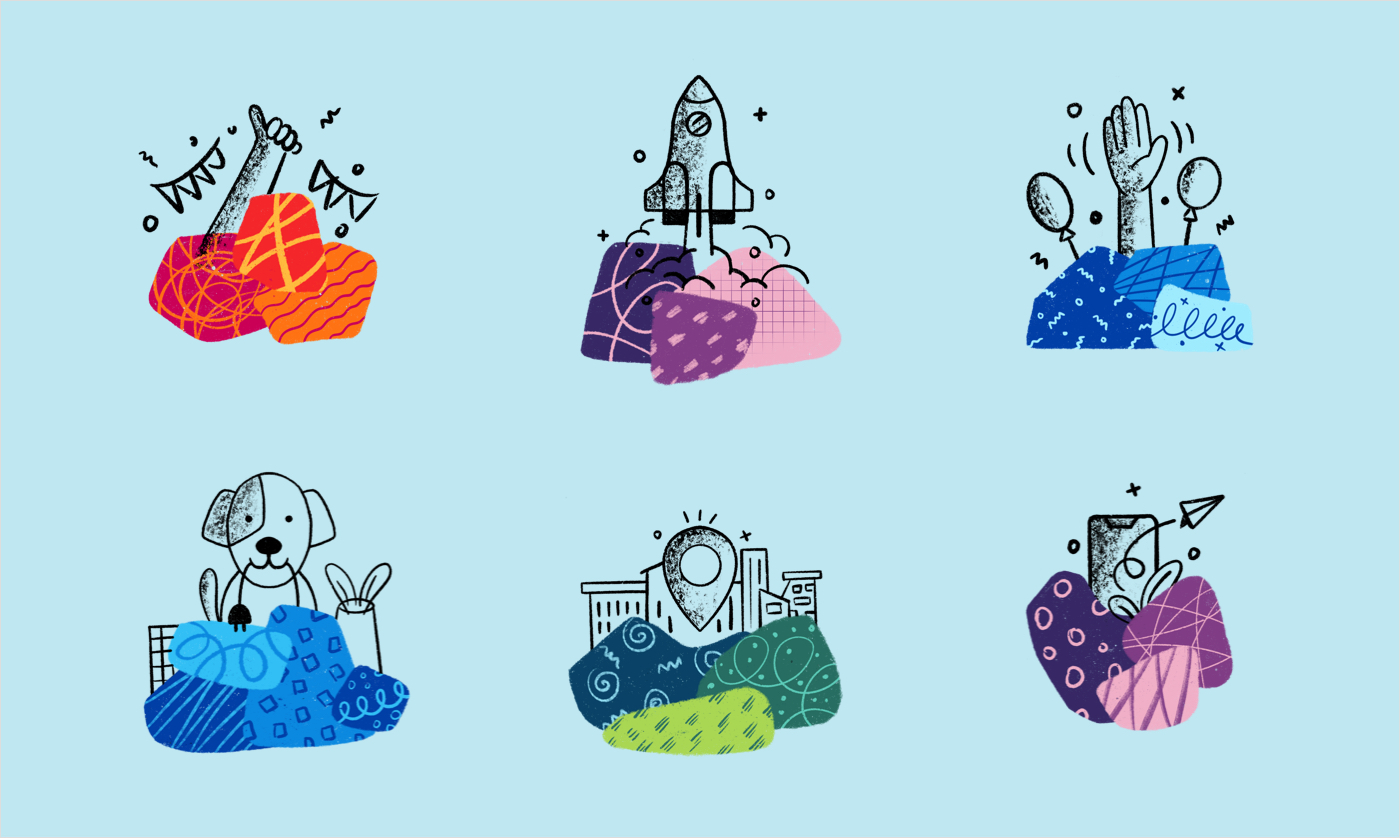 Ira Design - Build your own amazing illustrations
Using our awesome gradients and hand drawn sketch components. Made by Creative Tim.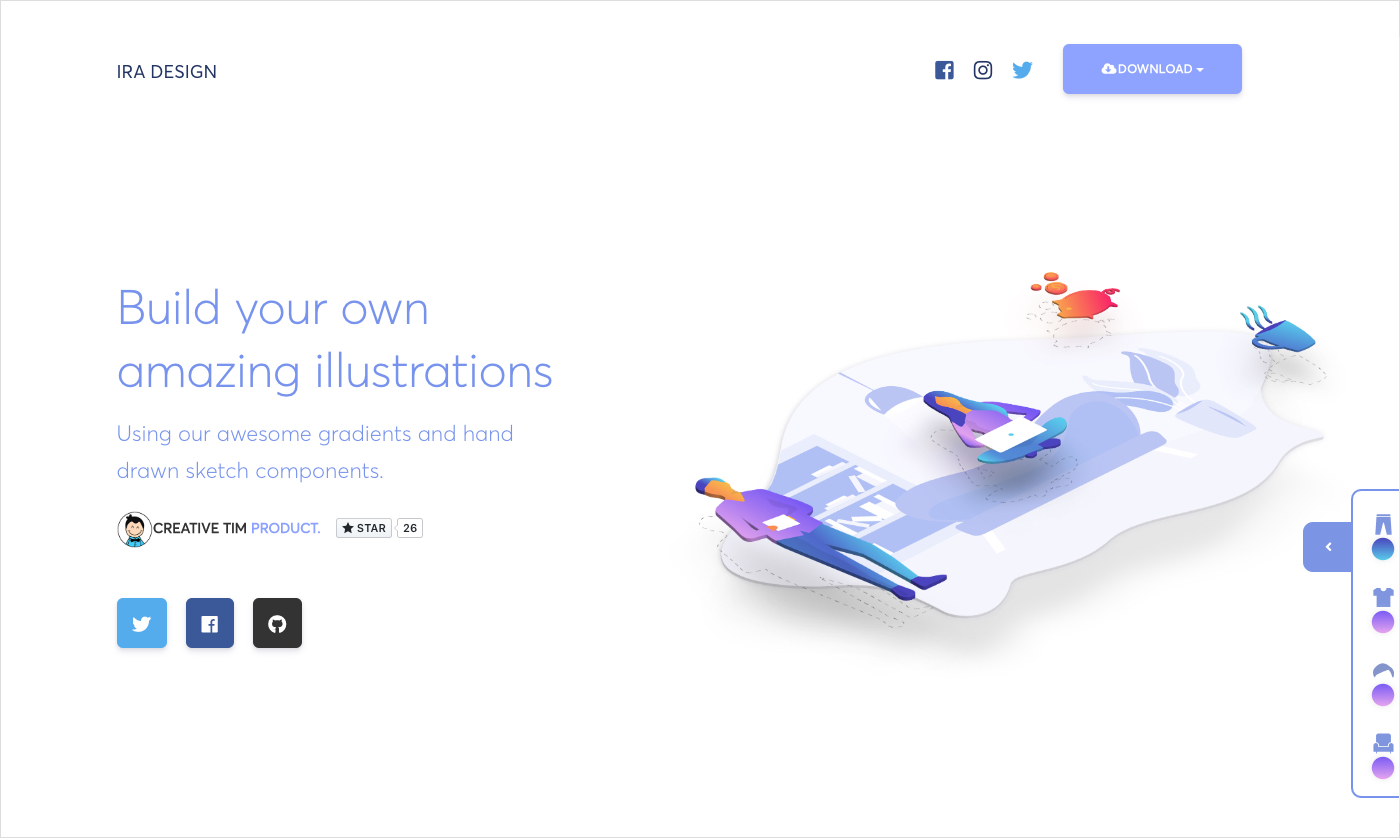 unDraw: Colorful illustrations
Open-source illustrations for every project you can imagine and create. Browse to find the images that fit your needs and download. Take advantage of the on-the-fly color image generation to match your brand identity.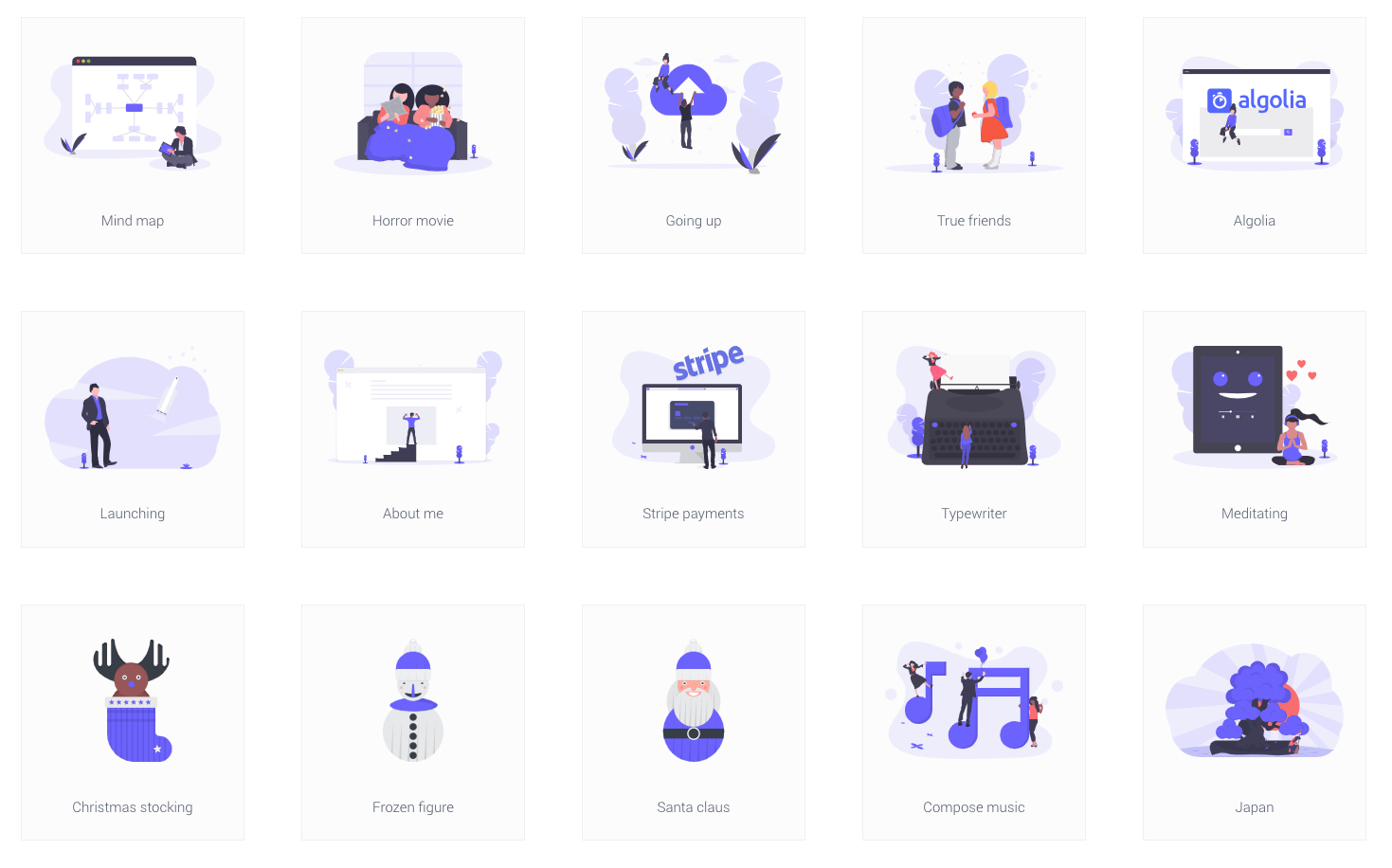 User Avatars for Sketch
A set of 21 user avatars. Elegant and clean avatar for any kind of project. Designed by Cécile L. Parker.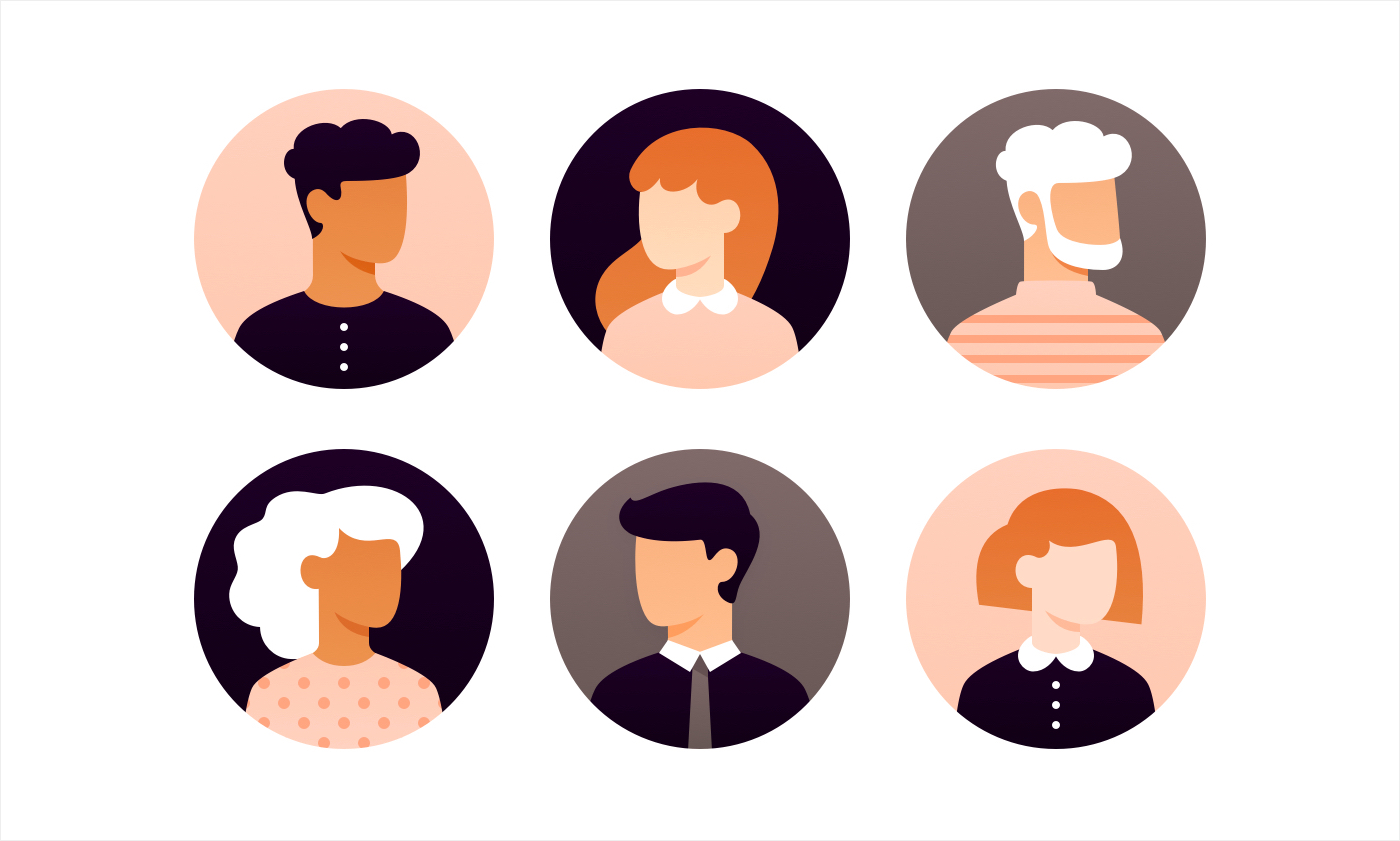 DrawKit
DrawKit is a collection of free, beautiful, customisable MIT licensed SVG illustrations in two styles, to use on your next website, app, or project.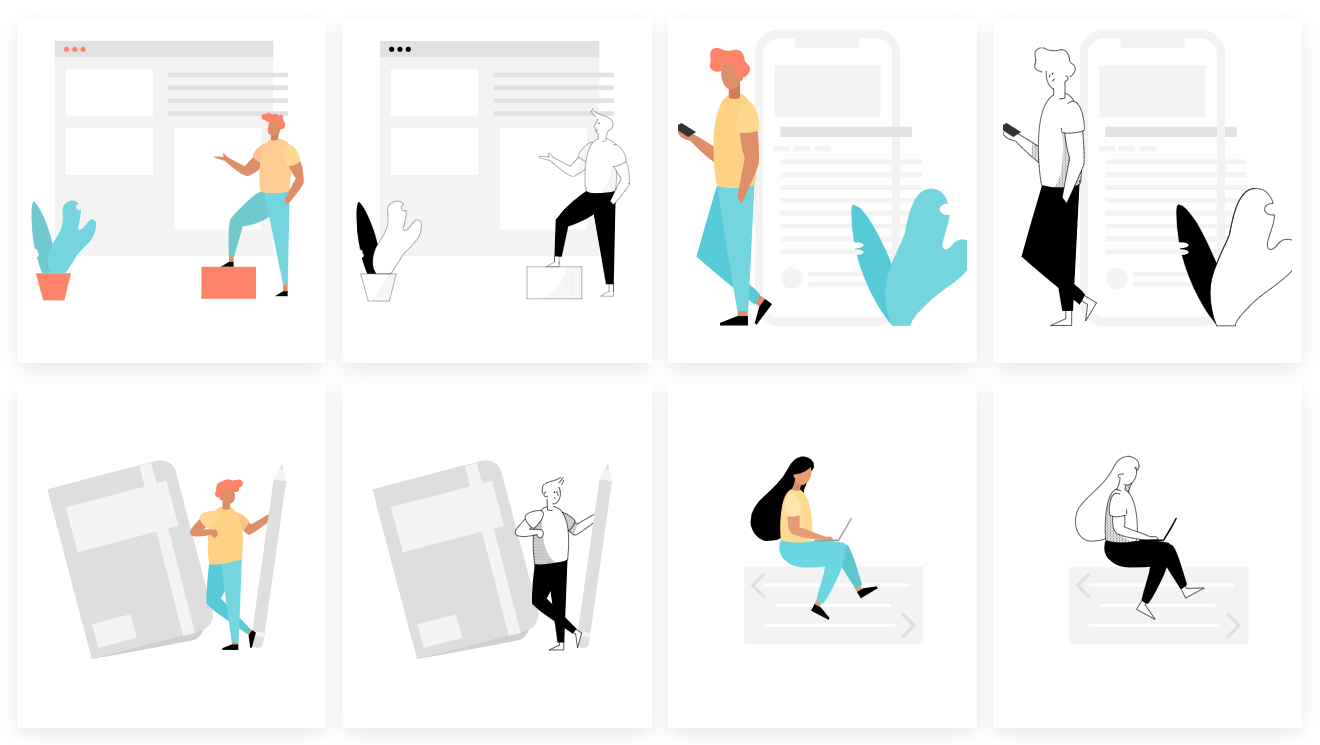 Isometric Love
Cute Isometric Objects For Your Design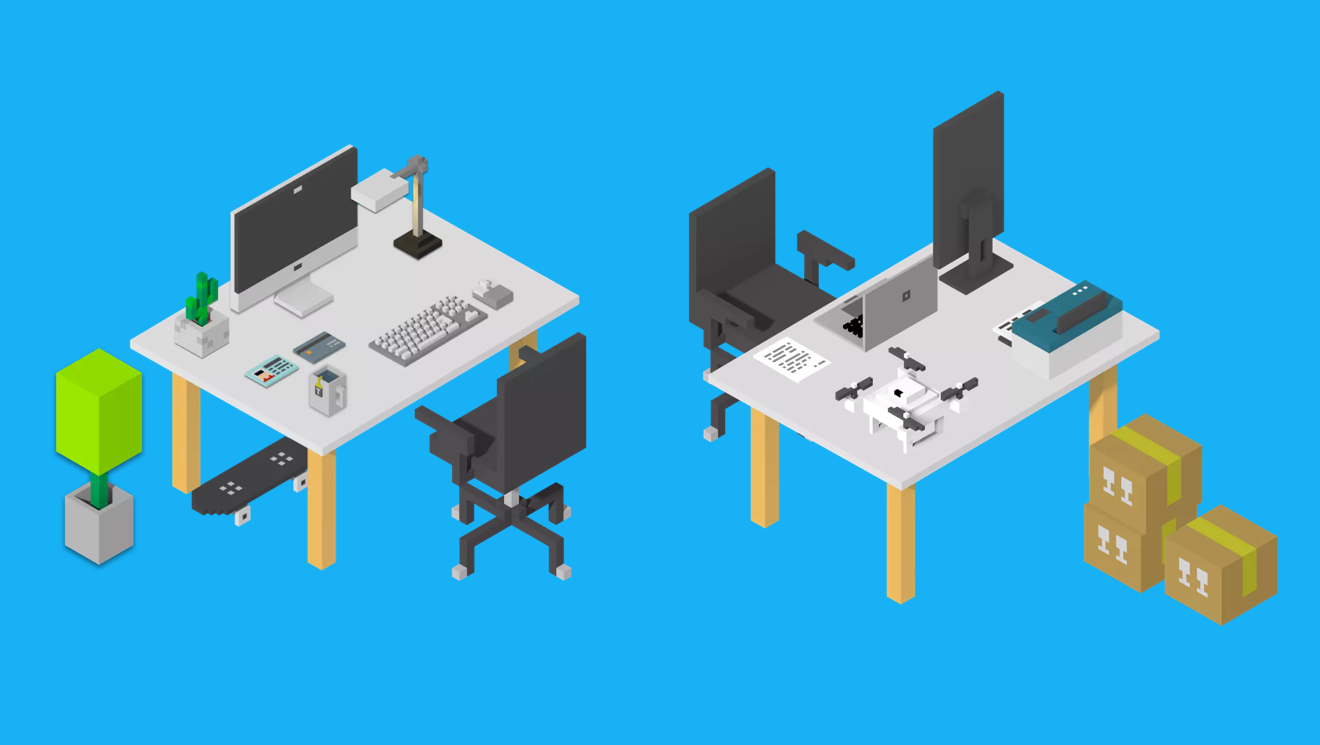 Avataaars
Create avatar illustrations in Sketch App with this free library. Mix & match clothing, hair, emotions, and all kinds of stuff.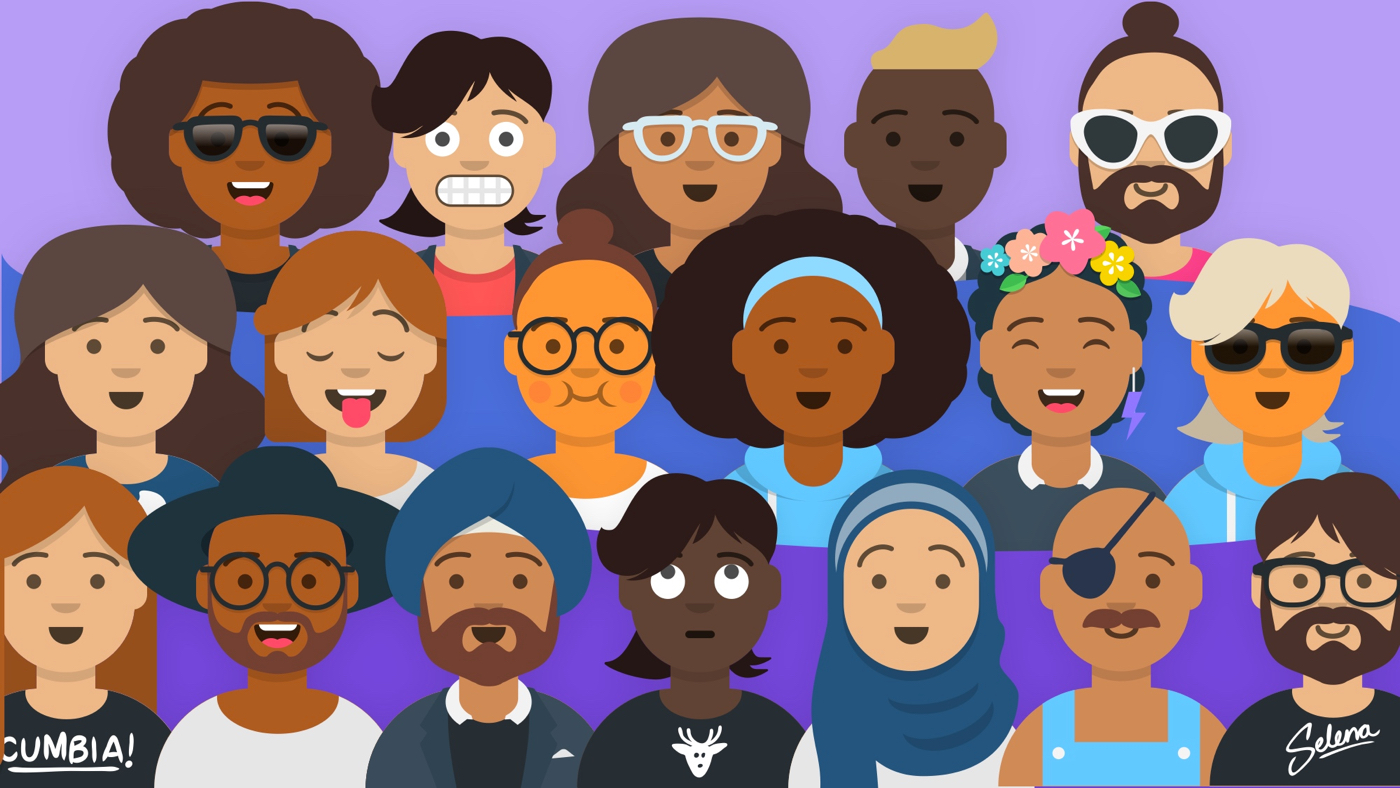 Stubborn - Free illustrations generator for Figma and Sketch
Free illustrations generator for Figma and Sketch. Get the opportunity to design your characters using symbols and styles.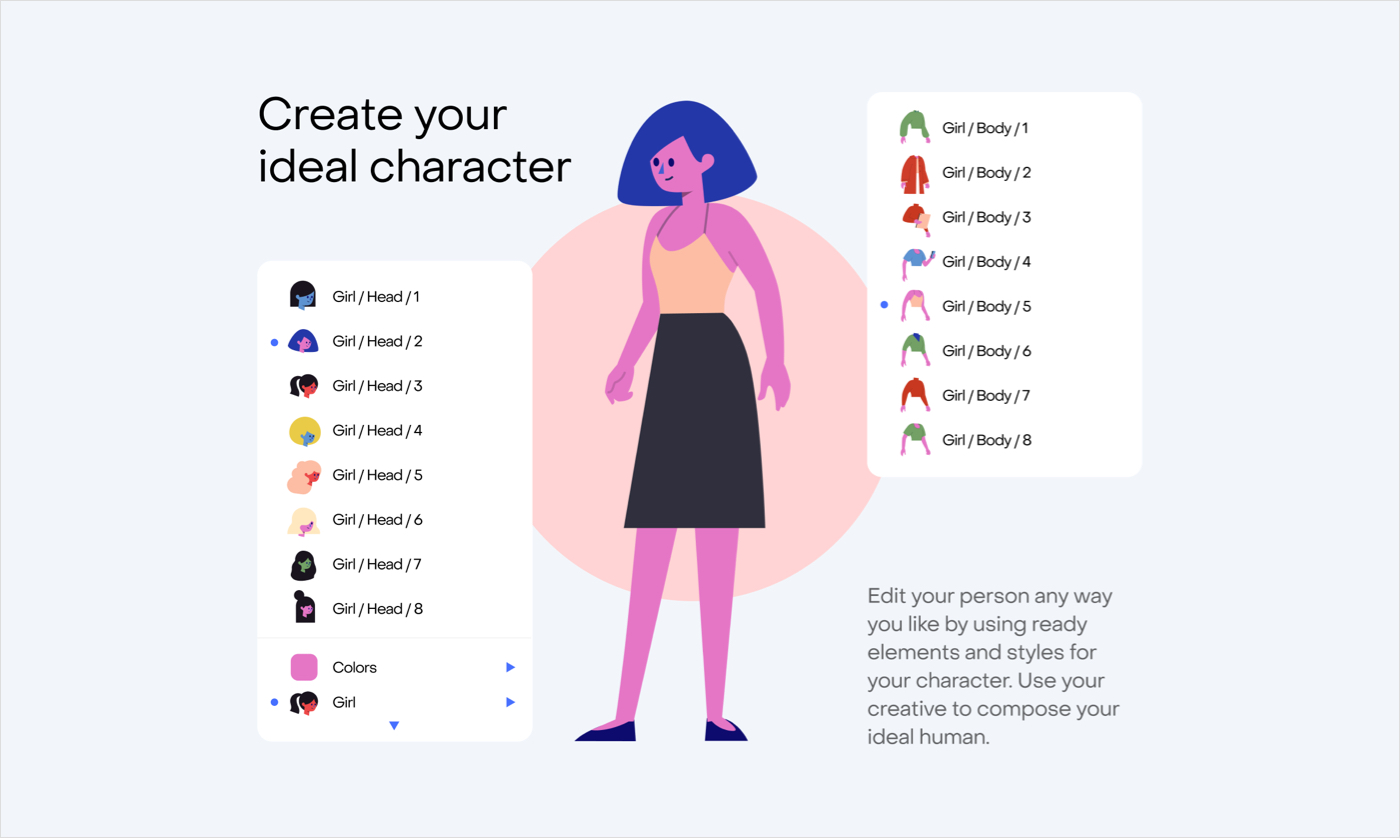 404 Illustrations
Trendy, ready to use images for your 404 page.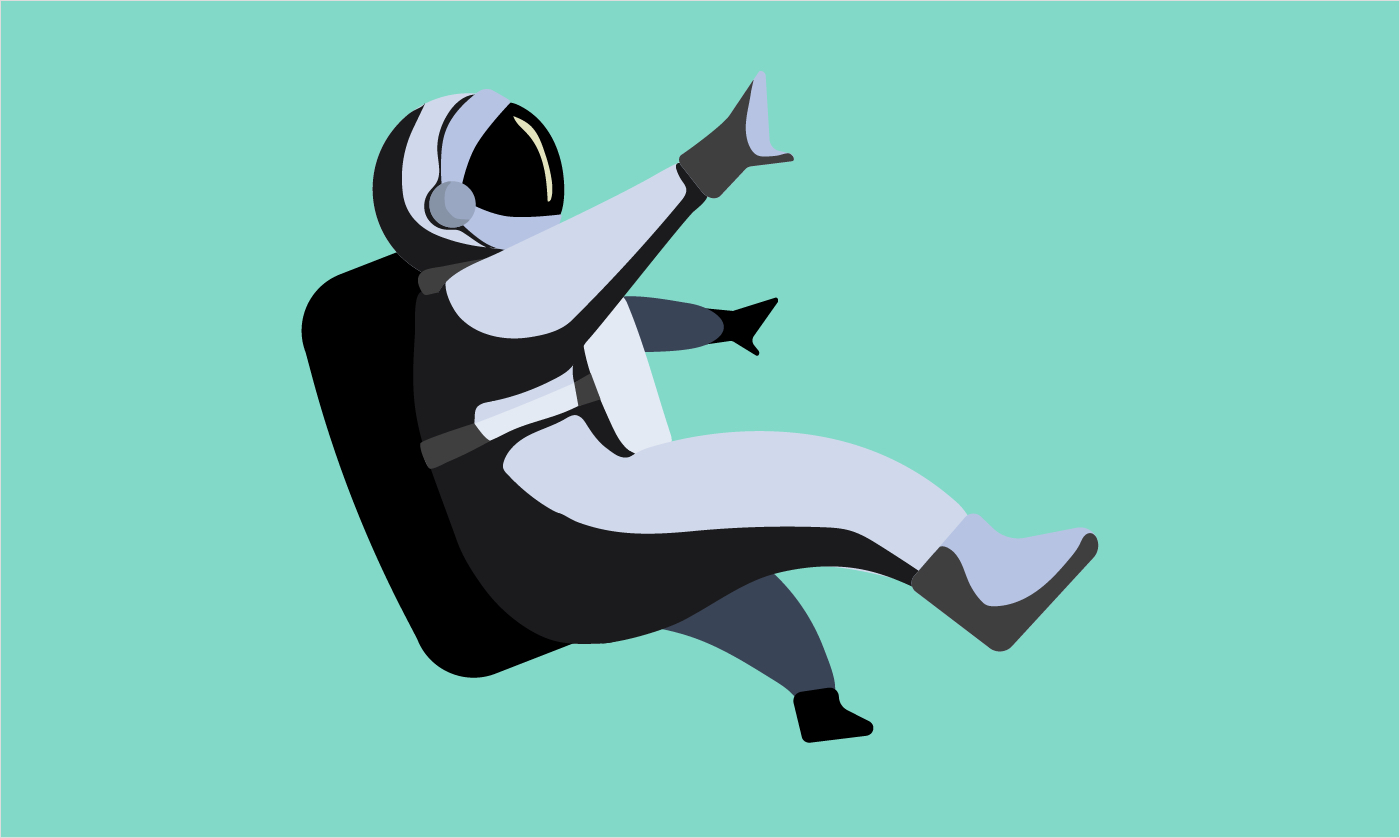 Free Illustrations From Lukasz Adam
You can use these SVG illustrations for your website, for your web app or simply for your next commercial project. In other words: you can do whatever you want with them (MIT License).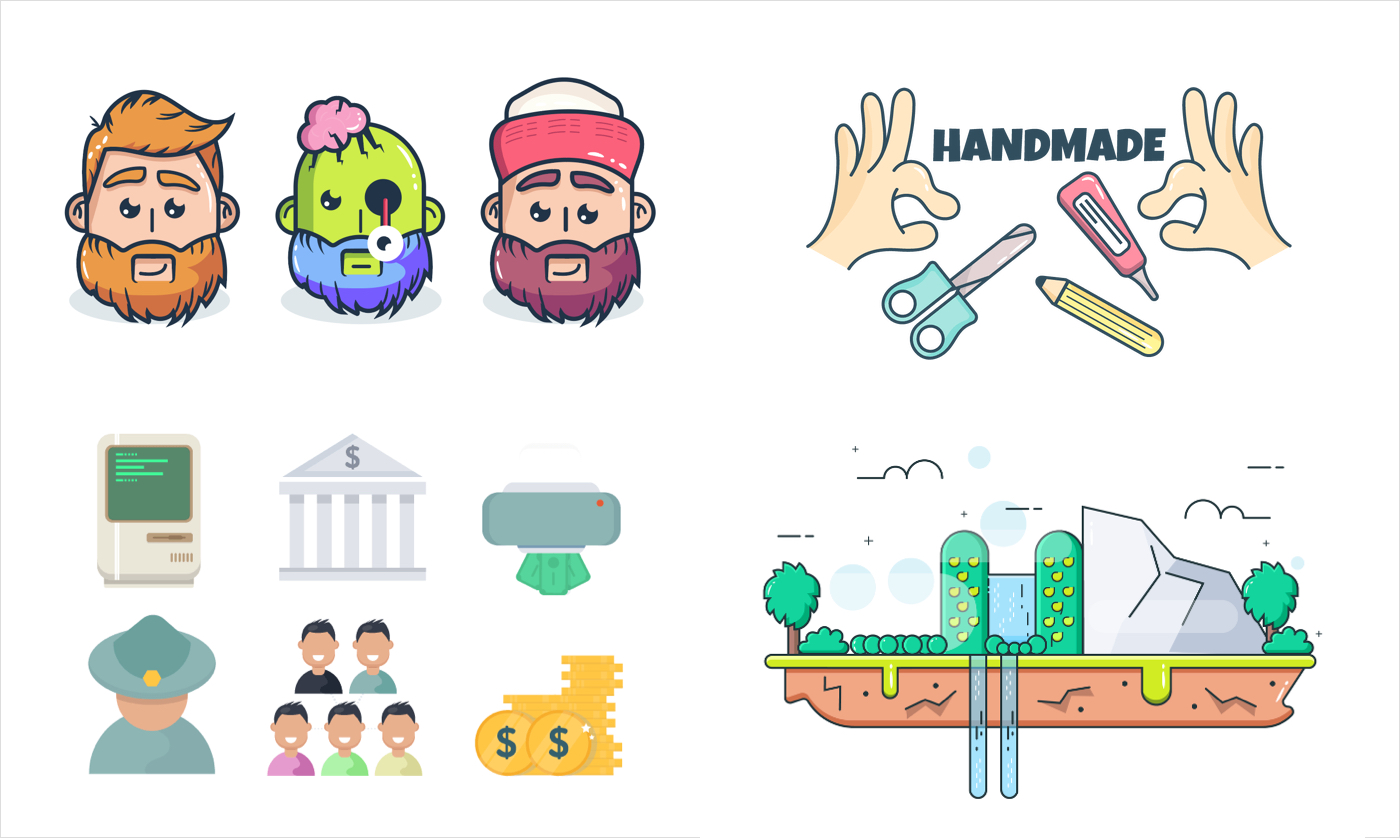 Bottts
Create robot illustrations in Sketch App with this free library. Combine frames, antennas, sensors, accessories, and colors. Designed by Pablo Stanley. Free for personal and commercial use.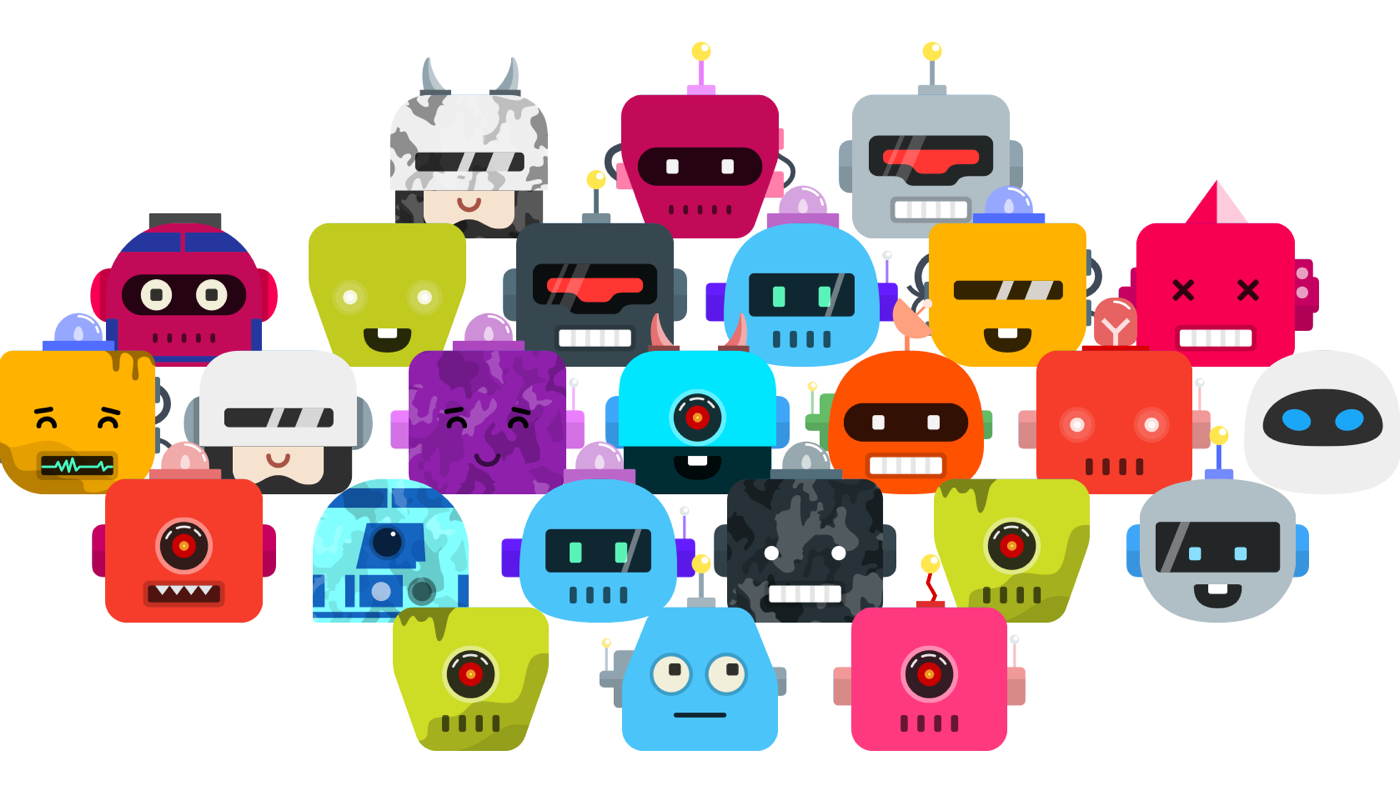 Streamline Emoji
850 + Free Vector Emoji. The style is inspired by the japanese "Kawaii" (cute) style.